About Me
I am 24 years old and happily married with 3 kids, and one on the way! I could never ask for anything better, my kids and husband are my world... Jazmine was born 11/23/04 at 7.3 and 22 inches long. That was the craziest day of my life, not only was it the first time i brought life in this world but i went from being your normal teen to a mom, in less than 2 hours... the came my angel Destinee 7/13/06 she was born at 35.5 weeks at 7.2 and 20 inches long. She was destine to be healthy and be a ok after the doctors thought she had allot of problems and induced... The I met the love of my life on August 7th, 2009 and we got married August 28th,2010... 2 weeks later i found out i was about 8 weeks preg wit Jayla. On October 29th,2010 I lost my father, it was something thatjust happened out of nowhere, a brain anurisom(sp) took him, He had just gotting his life right to where he was trying to be a father and grandfather, and he had to exit this world. Then Jayla was born May 7th at 6.8lbs(they say, but i think their scales were off)d 21 inches long... I thought that I had completed my family until september 8th when i found out...THERE WAS ANOTHER BABY ON THE WAY... Scary to me, but the man upstairs says he will never give you more than you an handle... So im due when Jayla will be 11 months one weeks..APRIL 16TH. I hope all is well with this when then i must say i am done, i want no more...my plateis full!! If you have anymore questions just ask...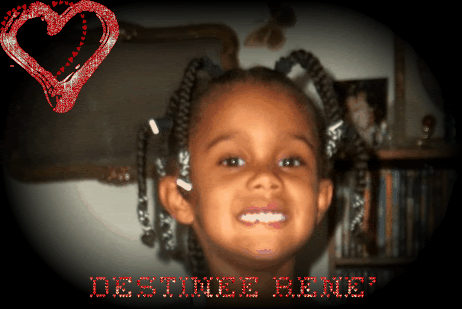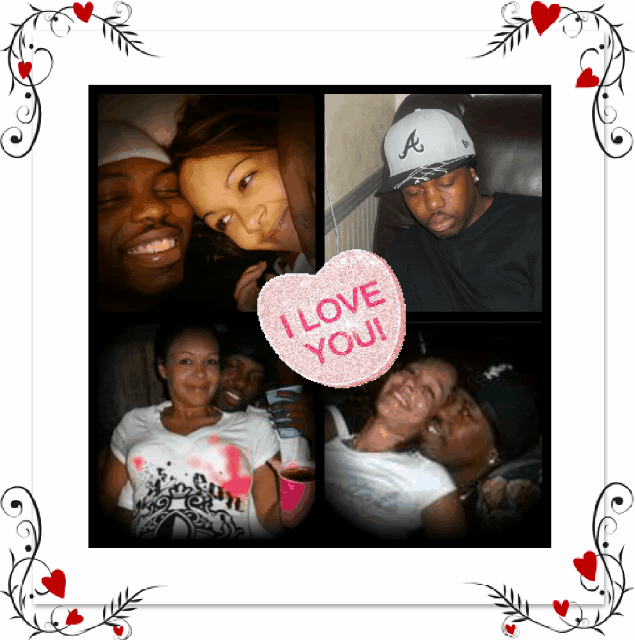 so funny because as i was going through it i realized i forgot the other man in my life... My big baby, but perfectly cut.... reverse blue/brindle pitbull..
.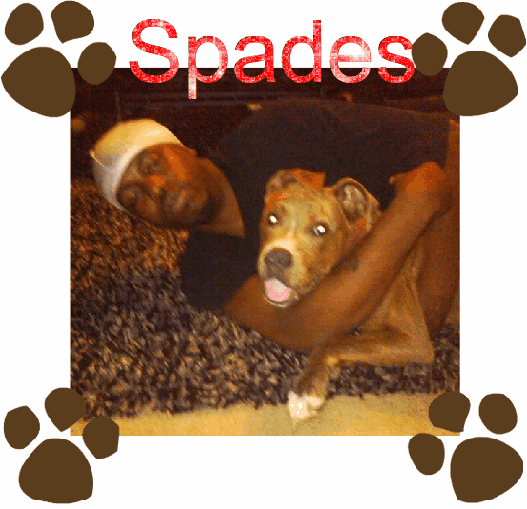 PRE-PREGNANCY
What was your first symptom?:
Stomach pains
Pre-Pregnancy Weight?:
144, but i just had a baby

Current Relationship Status?:
married
Pregnancy Prevention Method?:
BirthControl
ABOUT THE PREGNANCY
Is this your First Pregnancy?:
no
When did you find out you were pregnant?:
9-8-11
Was it planned?:
No.
When is your due date?:
4-21-12
What was your first reaction?:
I was shocked
,.
Who was with you when you found out?:
husband
How far along are you right now?: 9
weeks 6 days.
Have you had an ultra sound?:
yes
Have you heard the heartbeat?:
yes
Any Stretch Marks yet?:
Few but i have had 3 kids
Are you Still with the Father of the Baby?:
Yes we're married
How Long Have You and Baby's Father Been Together?: 3
Years
Did you have morning sickness?:
Yes!!!
SEX OF THE BABY
What did/do you want. Boy or Girl?:
A boy, but anything healthy
What did the father want?:
Also a boy
.
Do you know what you are having now?:
No.
Are you happy with what you are having?:
Idk yet.
ABOUT THE BIRTH
Who is going to be with you?:
my husband.
Are you going to video tape it?:
no.
Natural or medicated? natural
Do you think you will have a c-section?:
hope not
Do you think you will cry when you first hold your baby?:
what momma doesnt
Do you know what you will say to the baby when you first hold it?:
I dont know .
Are you scared about the labor?:
Yes b/c i had problems in the past
Natural birth or hospital?:
Hospital
Will you breastfeed? No
LoveMyProfile.com <3 Profile Counters
August 7

We are doing good.! He is a spoiled mess. lol And has such personality already. How are you and your little ones.?
May 4

we are good.! he is a mess.! spoiled rotten.! i dont think im going to be having anymore mysel at least not for 3 years. Im getting the Implanon.! But he has been amazing. i cant believe how fast time flies. i swear it feels like he was just born days ago and tomorrow he will be 6 weeks.! :(
May 2

hey mama.! hows the babies.??
April 15

Congrats!!!!! I been thinking bout u guys!!!
April 12

Oh gawshhh poor thing... make him take alksetzer and airborne lol we live off that stuff haha ahhhh so excited... :) how do u feel besides like crap haha
April 12

Just checking on u hope ur ok :)
April 10

Ohhh well at least u got a lil extra time to get lil 1 better we got childrens claritan for jades allergies its working perfect non drowsy... hopefully u and her feel better... I'm sooo excited for u, even tho I know ur stressed as all hell lol!! My husband says when I get baby fever, he's buying me hamsters lol hang in there were u dialated at all??
That's how my lil 1 is (the baby) he was acting sooo good few mjonths ago we took him to ER because he wasn't getting better even the drs were like aww he looks good they ordered x ray just in case he had bronchitis in lungs I was balling in ER like what an idiot how could I have not known, the drs were shocked like "wow he looks and sounds good,"it was weird... I looked up clarinex its safe for 6 months or older maybe u can call dr and have the office phone in RX to pharmacy for her??? Since ur gonna be busy having a baby and all lol :( hope she feels better are u treating the fever?? Maybe she caught a bug or something jade never has fevers unless she has an infection... aww I hate when they are soo lill they can't tell us what's wrong... but then again my sons almost 6 and lies about how he feels lol so idk which is worse haha
Oh gawsh u sooo don't need that right now I seen ur post, and benedryl wasn't helping?? Jades doing the same :( sneezing and pouring boogers, we just use the bulb and suction her this just started last week, I'm gonna look up meds and get back to u in a few lol hang in there
Awwww well at least she's coming tomorrow :)
Hey! How are u feeling?? No baby yet??
March 30

i hope everything goes great for you.! hope she does come withing the next day or two.! after my 1st one idk if i want another or not...lol maybe wayyyy down the road one day..def not no time soon tho.!