About Me
The name is Keely Rae.
I'm 20 years young and expecting my first child this November.
I found out I was pregnant the 19th of February when I went to the doctor because I thought I had a kidney infection. They sent me to the ER to have blood work done because of the pain I was having. They said my hormone levels were only 43, which put me really early. They did an ultrasound too and saw nothing, confirming that I was early. I had a doctors appt for blood work and it came back that I was about six weeks. Putting my due date at November 3rd. (:
UPDATE::
I'm having my little Noela Grace Anne in october. My due date has been moved to October 25th. I found out the 20th of March that my little angel has Anencephaly.
September 26, 2011 -
I held my angel in my arms. She was born by c-section at 8:10 AM and we got to spend 5 hours and 5 minutes with her before she passed at 1:15 PM. It was the best and worst day of my life, but it went so well, I couldn't have anything to be more perfect. It's crazy the amount of love and pain you can feel all at once. I wish it could have been different, that she could still be here and be a miracle, but she's in Heaven and she's perfect and eventually I will be able to hold her again. I love you baby girl, more than anything. I couldn't have asked for a more beautiful baby.

and i'm taking all your memories off the shelf
and i don't need you or anybody else
so take a look at me
see what you want to see
when you get home

take me home
i'd rather die than be with you
take me home
you have a problem with the trut
take me home
because this happens every time
i knew it would...
UPDATE!
I am pregnant with a rainbow baby. I'm due January 2013!
1st Trimester
♥
1-4 weeks = 1 month -
complete
.
5-8 weeks = 2 months -
in progress.
9-13 weeks = 3 months -
2nd Trimester
♥
14-17 weeks = 4 months -
18-21 weeks = 5 months -
22-26 weeks = 6 months -
3rd Trimester ♥

27-30 weeks = 7 months -
31-35 weeks = 8 months -
36-40 weeks = 9 months- complete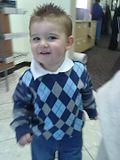 October 24

Hello, I read your story, and I too have an angel... she had potters syndrome..her kidneys never developed. We found out at 18 weeks and I too chose to carry her, and I am so happy I did. Its the hardest thing in the world to do, but one of the happiest too... I know how it feels, and from experience it gets better... you will miss her and have days where your sad and cry and think of the what ifs... but little by little you'll heal...I'm really sorry momma for your loss.
October 16

Just checking in to see how you are sweetie. My thoughts and prayers are with you. xoxoxox
♥MOBAS♥
I have 2 kids and live in California
September 26

Tomorrow is going to be one of the hardest days you will probably have to go through. I do not know your pain and can only imagine what you are feeling. I am sorry you are going through this. Noela is too perfect for this life and she will be free of pain and hurt. I am here to talk whenever you need.
August 23

Hey sweetie, just popped by to say hi and to see how you and your gorgeous girl are doing. Please let me know if you are ok. Thinking of you xoxox
July 22

I am sure you will sweetie. Thankyou, i wish i had got to hold her too. How are you holding up? I have a friend on here that helped me alot but i haven't spoken to her in a while i will get her to pm you if you like? She gave birth to her beautiful girl too, so hopefully she can support you in the areas i cannot.
July 20

Hi, im Chantel nice to meet you. Sorry we have met under these circumstances. I am so sorry for what you are going through. I didn't go full term with Angel due to medical reasons but i truly wish i had of now :( Goodluck with everything sweetie and if you ever wanna just chat or let of some steam then please i would love to help xoxox
July 15

Thanks so much! :)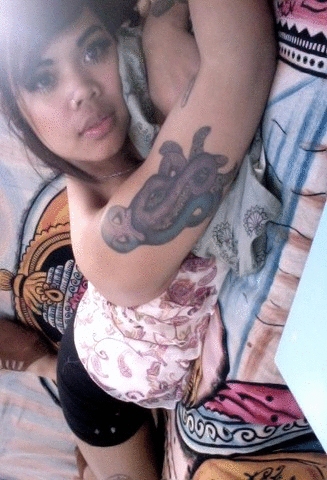 KNZ.
I have 3 kids and live in Washington
May 29

haha thanks :P
May 26

Hey there! Due date buddy! <3 My name is Amber :)