MorgansMama♥
420 Posts | Joined BG: Mar 17, 2011
Last Visit: 3 years ago
Age

28



Gender

Female



Status

In a Relationship



Work

Food Store/retail



Location

Wilmington, North Carolina



My Name is Amanda, I'm 24 from NC. I just recently found out that I am pregnant again and due in September. It was another huge surprise because we were trying to NOT get pregnant! We are accepting it and praying that this pregnancy goes better than my one in the spring which unfortunately resulted in a miscarriage.

Miss Morgan was born on 9/26/2012 after being in labor for 28 1/2 hours and pushed for 20mins. 7lb 1oz and 19inches of pure perfection ♥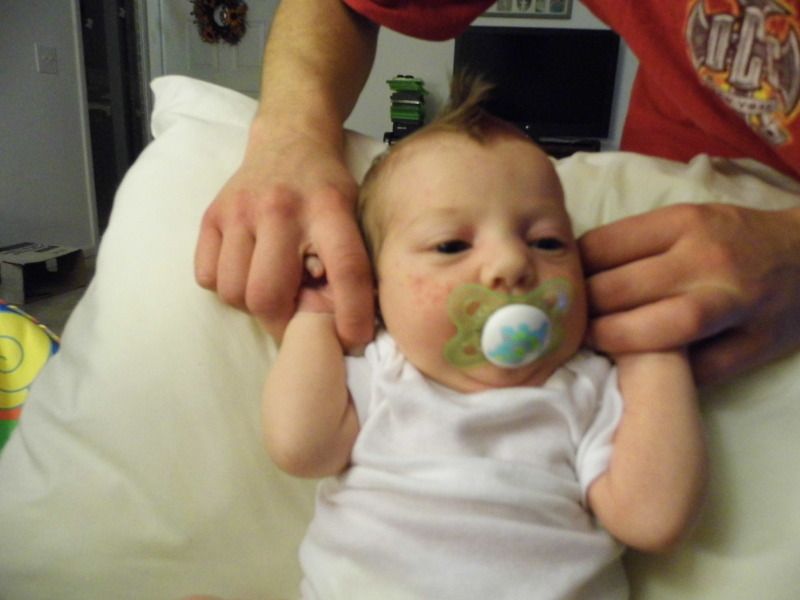 I am the "Do whatever you want, it's your kid" kinda Mama. After giving birth and becoming a Mom I have learned that every kid is different, you may want to do something with them..but it doesn't work out. I wanted to EBF but my supply has been shit so she gets formula, but she is full and loved. That's what counts!

1 - 4 Weeks: 1 Month: ♥Complete♥
5 - 8 Weeks: 2 Months: ♥Complete♥
9-13 Weeks: 3 Months: ♥Complete♥
2/13/2012-First Ob/Gyn appointment, took blood and family history. Nothing special.
2/23/2012-2nd appointment, physical and Pap smear. Tried to find a heartbeat on the doppler but couldn't. Come to find out I'm only 10 weeks not 13 lmao. Saw a strong heartbeat and a squirmy baby <3
3/13/2012-3rd OB Appointment..Got to see the little rugrat again because they didn't wanna stay still for the dopple xD
14 - 17 Weeks: 4 Months: ♥Complete♥
3/21/2012-Ultrasound appointment..I am officially 14 weeks and 3 days, heart beat 154. Baby was healthy except a little thicker neck than should be..So it will be another month of tests plus an amnio to see if rugrat has downs syndrome..then we decide from there =( *sigh*
4/11/2012-Had the Amnio done, so painful! Baby looks fine but need an echo-cardiogram for the rugrats heart. Heart beat 155.
18 - 21 Weeks: 5 Months: ♥Complete♥
4/20/2012-Got the most amazing news! The baby has no chromosome issues at all! Possibly a heart issue but we can handle that..We are also having a little girl! Morgan Sondra♥
5/9/2012-Ultrasound appointment and the little rugrat us measuring right on time! She has no issues that we can see, heart or otherwise! Can't wait for September!
22 - 26 Weeks: 6 Months: ♥Complete♥
27 - 31 Weeks: 7 Months:♥Complete♥
32 - 36 Weeks: 8 Months: ♥Complete♥
37 - 40 Weeks: 9 Months: ♥Complete♥
9/25/2012-I was induced at 41 weeks and 1 Day..We spent that day waiting for our baby girl!
9/26/2012-Morgan Sondra was born at 6:44pm!! I pushed for 20mins, she screamed about 2mins after she was out and they checked her out! Perfect birth considering I was induced. Miss Morgan and I did amazingly! Couldn't be happier =)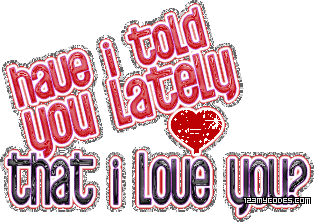 I have an amazing Boyfriend named Cory who is my world. We have been together for a little over a year and it has NOT been easy but I love him more than I can imagine. We are always working on our relationship and he will be the best Boyfriend n Daddy I could ask for <3
About Mommy:
Name: Amanda
Age: 24
First child? First baby, 3rd pregnancy =)
About Daddy:
Name: Cory
Age: 24
First child? Indeed it is!
Finding out:
What day did you find out? January..errr 24th? ish?
How did you feel when you found out? Scared but I kinda already knew..
Who was with you? Cory
Who was the first person you told? Cory
How did the daddy react? He was...well in shock.
Telling the parents:
How did your parents react? My grandparents were scared but they are way more excited now. I don't speak to my parents
Hw did his parents react? They still don't know *rolls eyes* All Cory's choosing..they live 12 hours away so.
Are they helping with baby names? Nope, All us.
Have they bought anything for the baby yet? Not yet, but I will today!
How often do they call to check on you? I talk to my grandparents every week or couple of weeks, we are all terrible on the phone lol
About the pregnancy:
When was your first appointment? February 13th
When is your due date? September 17th
How far along are you? 20 weeks and 4 days!
Pre-pregnancy weight? 230ish
Weight now? 232 lol
Have you had an ultrasound? Quite a few
Have you heard the heartbeat? Yes!!
Sex of the baby:
What do you want? A healthy little rugrat, tho I was secretly hoping for a girl
Wat does the daddy want? Same, but he wanted a boy lol
What do you think your having? A little girl <3
Have you had your big ultrasound yet? Mhm at 19 weeks we found out it was a girl!
About the birth:
Do you know what you are taking with you? errr clothes and I really have no idea
Who is going to be with you? Just Cory, all our family lives in NJ and our closest friends are spread out between FL, NJ, MA, and VT
Are you going to videotape it? Noooooo!
Natural or medicated? I want natural, but I've already been thru an amnio, I think i may need the meds
Do you think you will need a c-section? Nothing says I will, so far. We