AnnaLeigh+1&Angels.
680 Posts | Joined BG: Mar 26, 2011
Last Visit: 2 years ago
Age

23



Gender

Female



Status

In a Relationship



Work

PT Veterinary Receptionist& PT Homemaker



Location

Seattle, Washington



Interest

My family.




Add me on Facebook. Just make sure you say you're "NAME" from B-G.

http://www.facebook.com/beezyyx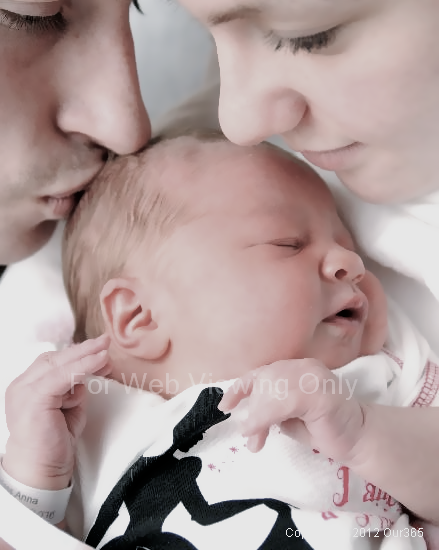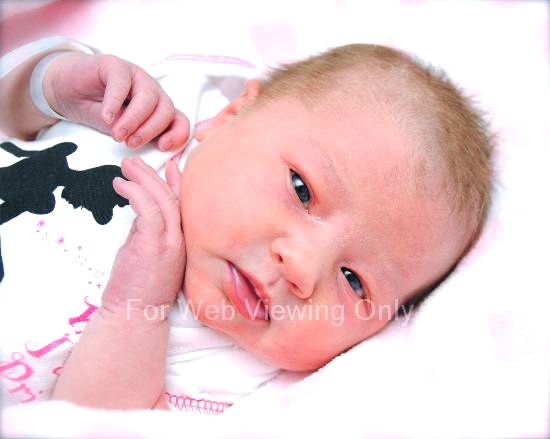 ASHLYN JACI J.
was born at 7:18AM on MARCH 16TH, 2012. She put me thru only 10 hours of labor and 45 minutes of pushing. Luckily, everything was pretty normal and she was healthy and strong at 7lbs+3oz. Her daddy loves her very much, but I can see her being a Momma's Girl.. we'll see. Though we eventually want 5 kids, for now.. our family is complete. <3.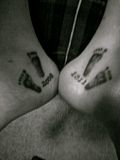 Rest In Peace Little Ones - 06/21/07 + 04/18/11. You'll always be missed, and never forgotten.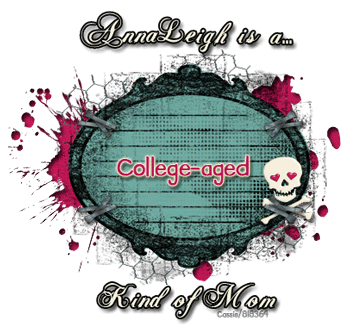 Name: AnnaLeigh
Age: 19
Height: 5' 6"
Pre-pregnancy Weight: 120 lbs
Name: Nate
Age: 21
Height: 6' 2"
Are you still together?: Depends on what you mean by "together..." lol.
What day did you find out you were pregnant?: July 9th
Is this your first pregnancy: My third, first two ended up in miscarriages :[
How did you feel when you found out?: Scared, upset, worried, protective, loving, committed
Who was with you?: No one
Who was the first person you told: Nathan
How did the daddy react?: He didn't believe me until two days later when I took another test and showed him immediately afterwards !! >:| Grr
What did you do when you found out?: Umm. Went into hiding pretty much.. super depressed for a while.
When is your due date?: March 19th, 2012
How far along are you right now?: 23 weeks today!
Have you had an ultra sound?: Uh. Yea, like 12
Have you heard the heartbeat?: Yes
How did your parents react?: They were surprisingly helpful& loving!
How did your grandparents react?: Well my grandmother was excited, but she's the only one alive
How did the Dads parents react?: They were pissed and pretty much pretended like nothing was happening but now they're fine
How did the Dads grandparents react?: His grandmother is the only one who's still alive, and she was more or less happy
Have any of them bought anything for the baby?: UH YEAH. Lol, his mom is buying us the $400 crib of our dreams.. :]]] Both his parents& my parents have bought a lot of things
Do they help pick baby names?: Umm. My birth mom is a bit "off," and she told me that God came to her and told her I was having a girl& I was to name her Pearl..... LOL WTF.
Have often do they call to check on you?: I live with my parents again, which sucks, because Nate& I fight all the time
Who is going to be with you?: Nate or no one& a doula
Are you going to video tape it?: I'm going to video tape my labor and after the birth, but not during the birth. That's too personal for Nate& I.
Natural or medicated?: Natural unless my back breaks :/
Do you think you will have a c-section?: Not unless my back breaks...
Do you think you will cry when you first hold your baby?: I'm pretty sure, but I react weirdly sometimes... sooo we'll see! Haha.
Do you know what you will say to the baby when you first hold it?: COME ON. Seriously? Who does!
Are you scared about the labor?: Yea, but just mainly because of the abnormal troubles I may face& baby's health
What are you taking with you?: Honestly, I haven't even thought about that yet.
Will you allow people to visit you after giving birth?: Only the majority of both of our families and close friends.
;]
Do you have a name picked out? Yes
Girl: Not telling til birth
Boy: Not telling til birth
What gender do you want?: The healthy gender
What does the Daddy want?: Slightly boy, but he has a soft spot for girls too
What do you think you are having?: I have intuition that it's a boy, but I really don't know
Have you confirmed what you are having?: No, we're keeping it a surprise
Are you happy with what you are having?: I'm excited to meet my baby, and I don't care what it looks like or who it is, just how healthy s/he is.
Who picked your baby's name?: Nate& I
Is your baby going to be named after anyone?: Not after a person, but the boy's name is going to be the street we met on& the girl's middle name will be my nationality's word for "Little Moon"
Did the daddy help pick the name?: It was 50% him& 50% me
Where was your baby conceived?: I HAVE NO CLUE LMAO.
Have you felt the baby move?: Yep, since about week 12 (flutters, but movement nonetheless)
What was your first symptom?: Honestly, I don't know. Just knowing?
Will you have godparents?: Yes
Who will be the god mommy?: Shayla McCarthy <3.
Who will be the god daddy?: Unsure.
What is the baby's room theme?: Red. Unsure what theme yet though :p
Are you ready to be a mommy?: I am not going to say I know everything, but I will say that I believe I am committed enough to make anything work..
What do you think the baby will be a "daddys girl/boy" or a "mommys girl/boy"?: Both's Baby
Was it planned?: NO, we had been TTC for like 2 weeks and stopped, then found out we were pregnant the cycle AFTER we had stopped. lmao. wtfff..
How much weight have you gained?: I've gained about 9lbs.
Do you have stretch marks?: Tiny ones on the sides of my hips.
Home or hospital birth? Hospital, sadly.
Will you breastfeed?: Yes.
Are you excited about the birth, or scared?: Both.
What made you think you were pregnant?: I just KNEW.
What religion will your baby know?: Non-denominational Christianity.
What was the first thing you bought for the baby?: A tiger binky that closes on its own.