About Me
My Name is Sammi Lee, and this is my story...

I am 23 years old and Mommy to two of the greatest kids in the world. My daughter, Haillie Michelle, was born November 11, 2007 at 37 weeks 5 days. she was born at 12:07pm and was 7lbs 5oz and 21.5 inches long. Her brother Earl Mike IV a.k.a. Mikey was born 5 days after her fourth birthday on November 15, 2011. I was induced at 39 weeks because I was completely over being pregnant and had gone into false labor 4 times in the 2 weeks prior. Mikey was born at 3:35pm weighing in at 7lbs 12oz. and was 22 inches long.
I am a CNA but currently unemployed to be a SAHM. I live with my fiance in Pendleton, Oregon. My DH is a recruiter for the United States Army, previously he was an Airborne Infantry Gunman / Sniper. We met while he was stationed in New Jersey ans started dating December 8, 2008. We had a falling out and stopped speaking for a few months. Then in 2009 he was transferred to Pendleton and he looked me up on facebook. after months of us going back and forth we decided to give it another shot. In April 2010 I packed up my car and drove the 2,617 miles separating us leaving my daughter, family, and friends behind..
Leaving my daughter was the ABSOLUTE WORST MISTAKE I have ever made and I am paying for it everyday. I see her 6 weeks a year in February, and summer. I wish I had fought harder to bring her with me but I was selfish and wasn't thinking clearly. When DH's contract is up with the Army we are moving back to New Jersey so I can have my family together.
My DH and I are getting married July 2013 (hopefully) and I couldn't be more excited.

Haillie Michelle 11/11/2007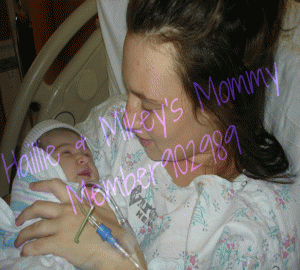 Earl Mike IV 11/15/2011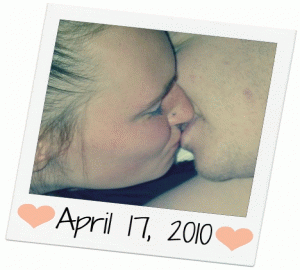 DH and I plan on having 2 more children (i pray to god they are more boys!) before we are complete.But not for a little bit...lol
The End.