About Me
My name is Jonnie Wells, I am very easy to get along with, and you can PT away. I accept pretty much any PT! :) I am engaged to an amazing man and we have a wonderful toddler named Tristan Alexander.
We were exspecting our little cupcake to arive on November 2nd 2011, but he had other plans for us!
I could no longer keep him in my tummy. I went into premature labor on July 23rd 2011 and nothing that the Dr.'s did could stop my labor.
Grayson Carter Pence was born on July 24th 2011. he was 1 lb. 15 oz. and 13 inches long. he is doing well considering the cercumstances. we are just taking it day by day. and praying for the the best.
I am pro-choice when it comes to abortion. for myself i could never do it, but i pass no judgement when someone choses it for themselves. However I do not and will not ever agree with partial birth abortion. I think it is cruel and anyone that does it, is a selfish douch bag. you could have eather turminated early on when the embryo wouldnt feel the pain, or for God's sake, put the baby up for adoption, you are alwready having the baby, why kill it if it is alwready here?
______________________________________________________________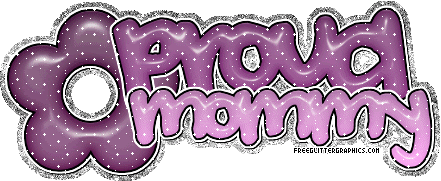 >
September 6

Thanks for the update, I will continue to pray for him and his health and continued growth. Sounds like he is doing pretty darn well considering.
Jonnie Wells
I have 2 kids and live in Millersburg, Kentucky
September 4

Hey everyone, i just thought i would pop in and give a super quick update.. Grayson Carter Pence is doing pretty darn good considering how early he was and they infections he picked up a few weeks ago. he is 2 lb. 14 oz. as of today, 15 oz.s more than his birth weight. about 3 weeks ago they did a regu;ar head ultra sound and ound a cyst on his brain. the repeated it to see if it was growing or not. and it seemed as if it ahd gotten somewhat bigger. so we are just watching it right now. hopefully it is just benign.
Jillbugg
I have 2 kids and live in Ansbach, Germany
August 24

Havent stopped think about you all. Looking forward to an update from you. Hoping all is well!
August 9

Hey just wanted to let you know I am praying for little Grayson. Hope all is going well for him and you.
Jillbugg
I have 2 kids and live in Ansbach, Germany
August 6

How is Grayson? How are you? I hope you dont mind I have asked friends and family to put prayers out for him. ((HUGS))
July 25

Read your last post. I hope everything turns out great for you and your little boy. You and your son will be in my thoughts and prays. Stay strong mama! :)