March 20

your son is so adorable !! God bless him
October 6

aw ur son is tooo cute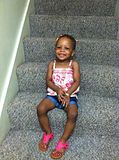 September 15

<i>Random but congrats on your baby boy. He is tooo cute mama!! When I saw him all I could say was Awww lol. Welcome to motherhood!!</i>
August 24

hi im brittany congrats on your baby boy...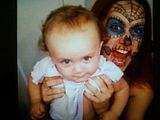 August 11

you have such a cute baby bump good luck with your little prince =]
July 27

The pics on your page are so pretty. You looked fabulous during your pregnany.
July 24

you are soo pretty!! pregnancy looks great on your girl!
July 18

Aw, are you excited?(:
July 15

Thats good, & yeah it is, but im getting closee... How far along are you girly?
July 13

Thanks for the PT girly, (: Also congrats on your pregnancy. How are you feeling?
July 13

thanks for the PT mama and congrats on yur lil baybeebeboy :)
meg♥g
I have 1 child and live in Chicago, Illinois
July 8

Your a beautiful prego mama!! We are due days apart =)