August 1

thanks darlin, (: i am young and some of these people are all like omg! i am too young, but if you're old enough to have sex, then use protection. i hated the replies where they said i love abortion!
July 31

yes it deff s***s :( cant wait for the fall!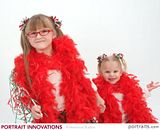 July 29

If I was you I'd quit reading your topic replies about the abortions, they're just going to intentionally try to piss you off. A lot of them are heart less b***hes...