Tash+1
I have 1 child and live in Canton, Ohio
January 18

I absolutely LOVE your daughters name! Kairi was on our final list, but Chelsea won lol
I just turned 17 recently so we are close in age. Pt'ing you (: you are gorgeous!
May♥
I have 1 child and live in Texas
January 10

Hey. You're cool so I'm PTed you.
July 21

I love your baby girl's name!!!!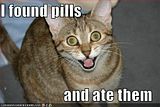 July 6

Haven't spoken to you in a while. Hope everything is okay! I'm so happy to see you and Zach still together. Your daughter just keeps gettin prettier and prettier each time I come on here.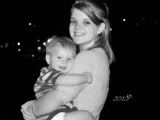 June 19

She eyes some precious big eyes for sure. How old is she?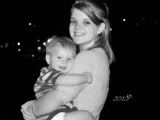 June 18

Just wanted to say your daughter is so adorable.
June 12

I like it a lot there! Plus I get clothes on discount. I used the website snagajob.com & it lists all the job in your area. You can even choose what kind of job you're looking for. khols and Tj maxx hire at 16 too-I'm pretty sure. Actually a lot of retail places hire at 16.
June 12

I work at marshal's. They start hiring at 16 & they seem to be pretty flexible with schedules. Idk if you have one near you or not, but maybe trying applying there. I really like it there. When I bought my baby's bedding it felt good- because I'm buying it. But things are probably going to get tight when she actually comes since my mom said I have to pay for everything for the baby- since she's letting me stay at home for free with her. I guess its a fair deal though.
June 11

he doc told me today is shes not out by next week he's gonna induce me!
June 10

Oh that makes sense.I'm a little scared. haha I honestly don't know what I'm going to do or how.. I have a job right now and I was hoping to still work after the baby, I just don't know how I would be able to take care of a baby, go to school from 7-2, and then go to work. But I have some to think about it. Do you like being at home with her all the time though?
June 10

thanks :D she's due in 16 days<3 C: well, basically 15 now. lol