About Me
About the mother.

Name: LAKIA
Age: 21
Height: 5'4
Is this the first child?: YES

About the father.
Name: JESSE
Age: 30
Height: 6'1
Is this the first child?: NO THIS IS HIS 4TH CHILD

Finding out.
What day did you find out you were pregnant? MAY 23, 2011
How did you feel when you found out? SURPRISED ;)
Who was with you? JESSE
How did the daddy react? CALM
Who was the first person you told? ON OF MY FRIENDS JACKIE & HER B/F
Telling the grandparents.
How did your parents react? MOM WAS HAPPY DON'T KNO BOUT DAD
How did his parents react? HIS DAD ISN'T ALIVE BUT HIS MOM WAS EXCITED
How often do they call to check on you?. MY MOM CHECKS ON ME ALOT BUT MY DAD NEVER DOES
About the pregnancy.
When is your due date? JAN. 27, 2012
How far along are you right now? 36 WEEKS
Have you had an ultra sound? YES I'VE HAD 3
Have you heard the heartbeat? YES PLENTY OF TIMES :)
Sex of the baby.
What do you want. Boy or Girl? WANTED A GIRL AT FIRST BUT SO HAPPY WITH MY BABY BOY!!!!!!!!!!!!!!!!
Do you know what you are having now: A BOY
Are you happy with what you are having? VERY HAPPY
About the birth.
Who is going to be with you? THE BABY'S FATHER & MY MOM
Are you going to video tape it? I WANT IT VIDEO TAPED BUT DON'T KNO WHO IS GOING TO DO IT LOL
Natural or medicated? IDK PROBABLY MEDICATED
Do you think you will have a c-section? NO
Do you think you will cry when you first hold your baby? YES
Do you know what you will say to the baby when you first hold it? HEY LITTLE MAN!!!
Are you scared about the labor? NOT REALLY I'M MORE EXCITED !


Names.
Do you have a name picked out? COBY KALEEL
Is your baby going to be named after anyone? NO
Did the daddy help pick the name? YES HE PRETTY MUCH PICKED OUT THE WHOLE THING
Other random questions.
Where was your baby conceived? BEDROOM
Have you felt the baby move? QUITE ALOT I MUST SAY!!!!!!!!!!!! LOL
What was your first symptom? TENDER BREASTS
Will you have godparents? YES
What is the babys room theme? SESAME STREET
Are you ready to be a mommy? YES BUT I'M STILL KIND OF NERVOUS
What do you think the baby will be a "daddys girl/boy" or a "mommys girl/boy? I'M NOT SURE LOL EITHER ONE WOULD BE OK WITH ME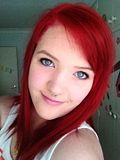 January 12

Omg telll me about it!!!! I feel as though im actually going to be pregnant forever and that this will never end lol i've actually been really emotional about it i just want it to be over! How are you feeling? lol better than i am i hope haha
November 30

Of Course =) my pleasure. My cousin is due Jan 12 2012- you guys are right around the same time. Congrats to you, only a little over a month for you!
October 3

no i just want 2 boys the one i have already the one soon to be blessed with, i love to have a girl but i would rather have boys.
October 2

thanks i am due same day as you having a boy also his name Paul Edward McElroy. I hope your goes great. ttyl.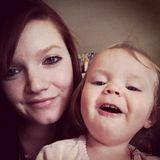 September 6

Yay congrats on the baby boy!!! :D Im excited for you.
August 29

your welcome :)
August 28

your welcome. hope you are ok with this storm it looks scary from this side of the world
ℳama ℐules
I have 1 child and live in Staten Island, New York
August 19

aww thanks! you should be finding out very soon what sex your baby is. ill keep my fingers crossed for a little girl for you! =)
ℳama ℐules
I have 1 child and live in Staten Island, New York
August 16

thanks for the pt. congrats on ur pregnancy! :D
August 15

awe well congrats.! you found out the sex yet?
August 11

Yes. :] wby's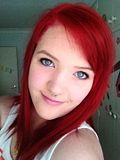 August 2

Omgggg i keep getting headaches too! I''ve never been one to get them so now it s***s! :( Aw your so lucky you get an appt. where you get to see bub again! My next appt is my pre-admission hospital appt which is next thursday with a mid wife :) But my next ultrasound isnt til 20 weeks :( I had my Nuchal screening down already (down syndrome) they took bloods and did an ultrasound and for the 3 types of the syndrome i got a chance of 1 in 54900 that my baby could have down syndrome :D the doc said that its pretty much 99/9% that my baby will be healthy and fine :) Good luck with your testing :D