About Me
Expecting #2 January 2012 :)
BFP- May 17th 2011
First Trimester
1-4 Weeks - 1 Month - Complete :)
5-8 Weeks - 2 Months - Complete :)
9-13 Weeks - 3 Months- Complete :)
Second Trimester
14-17 Weeks - 4 Months - Complete :)
18-21 Weeks - 5 Months - Complete :) U/S Sept. 14th...IT'S A BBBOOOYYY!!!
22-26 Weeks - 6 Months - Complete :)
T
hird Trimester
27-30 Weeks - 7 Months - Complete :)
31-35 Weeks - 8 Months - Complete :)
36-40 Weeks - 9 Months- Complete :)
Patrick Allen was born 1-25-2012 at 9:04am 7lbs 4oz 20inches long!!
About You
Name?: Lisa
Age?: 31
Height?: 5-6
Pre-pregnancy weight?: too much
About The Father
Name?: Phillip
Age?: 24
Height?: 6-2
Are you still together?: Yeppers! 4 years..married for 3
About Your Pregnancy
Is this your first pregnancy?: Nope...2nd :)
When did you find out you were pregnant?: May 17th, 2011
Was it planned?: Yep
What was your first reaction?: I was in shock since we had been trying for awhile.
Who was with you when you found out?: My daughter
Who was the first person you told?: Hubby of course
How did your parents react?: Both of our Dad's were happy. We have both lost our mothers though :(
How far along are you?: 18 weeks
What was your first symptom?: Puked a Pb &J sandwich and I knew then.
What is your due date?: 01/25/2012
Do you know the sex of the baby?: Sept. 14th found out It's a Boy!!!
If so, what is it?: BOY!
Have you picked out names?: Yep
If so, what are they?: Patrick Allen :)
How much weight have you gained?: technically nothing. Lost 12 but gained back 6
Do you have stretch marks?: From my daughter
Have you felt the baby move?: Yeppers!
Have you heard the heartbeat?: Yes twice
About the birth
Will you keep the baby?: Obviously
Home or hospital birth?: Hospital
Natural or medicated birth?: Natural just like last time.
Who will be in the delivery room with you?: Hubby
Will you breastfeed?: Thats the plan
Do you think you'll need a c-section?: Hope not
Will you cry when you hold the baby for the first time?: I'm sure I will
What's the first thing you might say to him/her?: Hard telling with me
Would you let someone videotape the birth?:Nope. Im good.
Are you excited about the birth, or scared?: Excited!!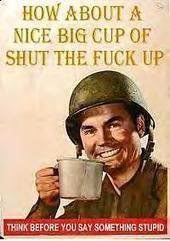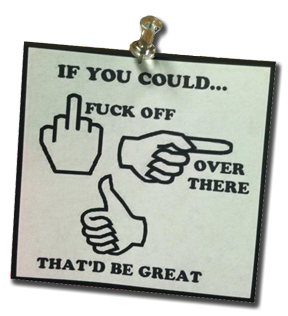 January 2

I miss chatting with you too!!!!! <3 I miss being on here and chillin and having fun with the ladies. Things have been crazy and hectic on my end. Hoping it settles down soon and I can take advantage of being indoors more and be on here :D Hope are things on your end? Hope you had a beautiful and magical holiday season and wishing you and yours lots of love, health and happiness in 2012!!!!!! <3 xoxoxoxoxoxoxoxo
*Reggie*
I have 1 child and live in Phoenix, Arizona
May 15

He's already rolling around?! WHAT?!
*Reggie*
I have 1 child and live in Phoenix, Arizona
May 15

Hey there! me neither!!! I'm good! how is that bebe?!
March 23

Hey chiquita! Sorry I haven't been texting. I seriously hate my phone and have no desire to deal with it lately! Working at getting back on my feet before technical issues cause me to drink :wink: Hope all is well with you and yours. Just wanted you to know it's nothing personal. I just s**k lately when it comes using a phone....I'd rather be napping 8) lmao xoxoxoxoxoxoxo
March 8

Thank you!!!(: I only had phone pics so they're blurry..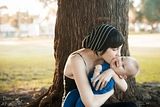 Mrs.Dani
I have 1 child and live in Oxnard, California
February 7

Hope you feel better, sorry for the loss. <3 hope to see you soon.
January 30

congrats on the baby!!!! i bet your relieved! can't wait to see pix!
January 26

I hope there are baby pics up here soon!!! :lol:
January 24

yea it probably is *fingerscrossed* hehehe man maybe he needs a little pep talk or something! :lol::lol: He's clearly just wayyy too comfy in there!! *fingerscrossed* for a due date abby!
January 22

yea I don't mind the waistline! But i think I've gained 2 lbs already... Idk if that's from the crap I ate... or me just stopping my meds.... :? LOL Either way its ok I don't have to worry about being in shape for the summer!! :lol::lol: You're almost to your due date! How exciting! Maybe he'll come then! I was born on my due date lol :lol:
January 22

:lol::lol::lol: I actually LOVE the flaming hot cheetos now... and I had a corn dog with ranch and saffron rice for lunch 0_o I'm usually a health food nut... I don't think this pregnancy is gonna be conducive to my waistline..:lol:
January 21

aww man... spicy food maybe??