About Me
Currently expecting baby number 2 and Oh its a girl this time so one of each :) she is due on april 18th 2013 and ive decided her name will be evelyn-mae thats eve for short :)

update; i was due my little boy september 20th 2011 but he arrived safley on october 1st 2011 ,2;33am ,i had recieved epidural as pain relief the gas and air did not really work for me he weighed in a huge 9lb 8oz and we named him bradley i coulodnt be more proud of my beautiful handsome little boy he is the light of my life :) <3 bradley






expecting 1st baby on september 20th 2011
i found out i was pregnant on the 24th of january and my life change forever in every possible best way it could of , i am so excited to meet my little munchkin im counting down the days to his arrival , Oh ITS A BOY :D i found out i was having a boy at my 20 week scan and i couldnt be happier, best feeling ever knowing he will be here in my arms in a matter of time ,fall in love with every kick and movement i feel from him ,pregnancy truley is a miracle :D
January 22

ok. (: Thank you so much! (: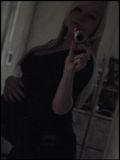 August 1

Aw only one day :D Thank you! And congratulations on your little boy! No i dont mind :) I live in Dublin, what about you? How are you? xx
July 31

Yea I didn't tell anyone but the daddy and my aunt...and she told EVERYBODY lol
July 31

yes I am really excited to I'm only 15 wks though... and yes all is good now that i am out of the first trimester!!! lol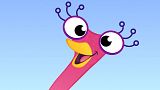 Olive ♥
I have 1 child and live in North Carolina
July 31

Oh my ribs feel like they're about to crack! It's terrible. This part of my pregnancy is actually really hard for me. I went into pre term labor at 29 weeks, and I've been on bed rest since. (2 weeks of that in the hospital) And I've been having contractions that whole time. They're worse the past couple of days... I dilated some more. So he'll actually probably be here soon! As for epidurals.. lol. They scare the crap outta me!! I'll be trying all natural. We'll see if that actually happens ;)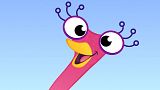 Olive ♥
I have 1 child and live in North Carolina
July 31

Hey! :) That's exciting! Little September boys are the best. How are you doin? Feeling like a whale yet? hahah. I am. I actually deleted my facebook, so I'm just on here now (:
July 24

hey do you have fb? my link is on my page. add if you want :)
July 23

congrats to you tooo! (: i find out next month, its going by soo fast! i cant wait too find out what im having.<3 i think its a girl.. just how i feeel. (: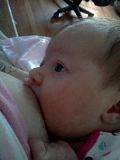 July 4

I'm feeling like a whale lol But awesome other then that. How about yourself?
July 3

& Yeah i do. Its here on my profile. Just add me :)
July 3

Well Congrats & Yeah no problem! We can definitely keep in touch :)
July 3

Thats awsome my due date is Sept 18 :), & sure would love to talk about our pregnancy & etc :) add me on Fb http://www.facebook.com/#!/profile.php?id=100000160502626