About Me
o,
i moved to wyoming almost a year ago, to be with the most amazing guy in the world....we are expecting our first child...A boy that we are naming Cody Camden Alcala.....this has been a hard pregnancy....i started out with shingles, and then a month later i got gallstones. i had my gallbladder taken out on may 31, 2011, and i was 13 weeks and 5 days pregnant....i love my son more than anything in the world, and already will do anything to protect him!!! Mommy and Daddy love you Cody!!!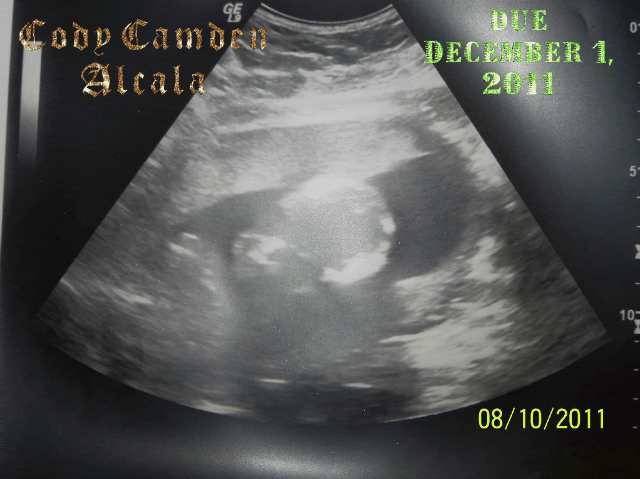 pregnant belly 24 weeks :)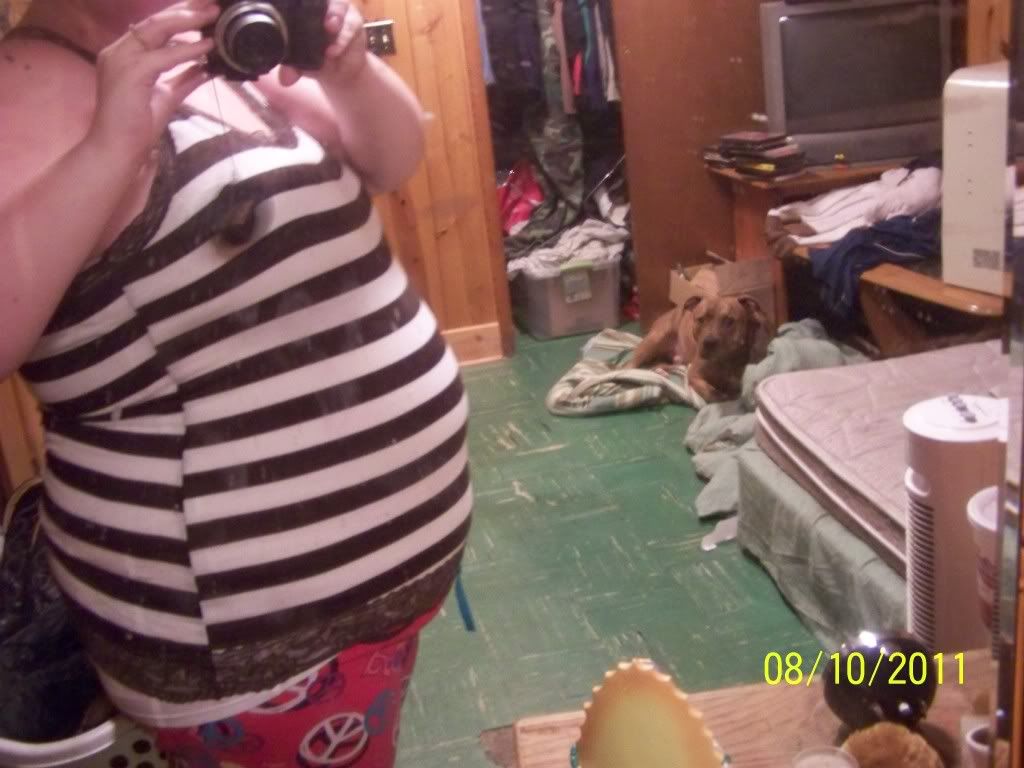 Me and my SO...I love you baby
October 22

YAY ! LIKE SIX WEEKS TO GO . IM SUPER DAMN JEALOUS OF YOU ! AHA BUT I GOT A PLAN OF MY OWN ;; DEC.22 [ I WILL BE 36 WEEKS ] AND IM GOING TO THE MOA [ MALL OF AMERICA ] AND BUYING CASTOR OIL ;; THEN WALKING AROUND LIKE ALL DAMN DAY . WELL IF I CAN GET OFF WORK FOR IT BUT IF NOT WILL . OTHERWISE THAT SATURDAY OR FOLLOWING MONDAY I WILL DO IT. I CANT WAIT UNTIL 40 WEEKS TO HAVE THIS BABY ! IT JUST CANT HAPPEN THIS TIME ! BUT ANYWAYS I CANT WAIT TO SEE PICTURES OF YOUR BABY BOY & HEAR EVERYTHING !
October 4

ONLY EIGHT WEEKS TO GO !! JEALOUS lol
August 30

Hey you !
August 22

are you back ??
August 17

Its all good. OH Im goood & im eating my lunch so baby boy is doing flips , guess he likes chili hotdogs <3
August 17

lol right !
lol got it -- ACCEPTED <3
woke up at about 8am this morning with worstt stomach pains :/ had me in tears almost but they stopped after i laid on my left side . hows your lil man?
August 15

lol oh yeah I know !
August 15

only when he feels like it . lol but usually once or twice a day .