About Me
Truth is everyones gonna hurt you~~~ you just have to find the ones worth suffering for ~~~Bob Marley

I'm 26 years old I have blondeish brown hair but i dyed it black so its gonna be black for awhile lol, brownish-greenish eyes 5'4 and a half, my favorite color is pink and my dream job is to work at coyote ugly or hooters, and I would have to say that I'm one of the nicest and most caring person you'll ever meet until you piss me off!!! I love to PARTY!!!!!
AMC1102
I have 17 kids and live in USA
July 19

haha yeah this says im due jan. 27th but the doctor says jan 25th, but babies like to come whenever they want so i guess we will see lol this is my first one also :)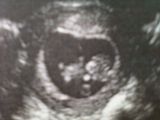 July 19

Hey girly, just saw that we are pretty close in due dates, thought i'd say HI!