Bryleigh's Mama
2493 Posts | Joined BG: Jun 30, 2011
Last Visit: 2 years ago
Age

26



Gender

Female



Status

Married



Location

Missouri



My name is Tiffany, and I am 21 years old. I just found out on June 30th, 2011 that my hubby and I are expecting our first baby! Due on March 3, 2012. We are both really excited!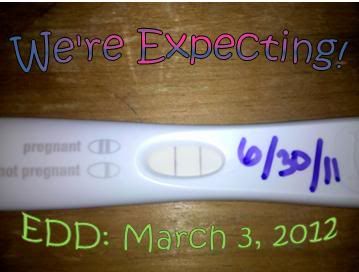 As of right now, I plan to be a stay at home mommy :)
I am a plus sized mommy to be and very proud of it! I have struggled with my weight all of my life, and although I go through those days where I am not happy with myself, I am having more and more days now where I am learning to love the body that God has blessed me with! There is nothing wrong with a little extra cushin' for the pushin'... and there is just more of me to love :)

My hubby is in the Airforce, and I tell him all the time how proud I am that he is serving our country.
Our "first" baby is our dog, Cooper. We love him to death and he is definitely a spoiled puppy!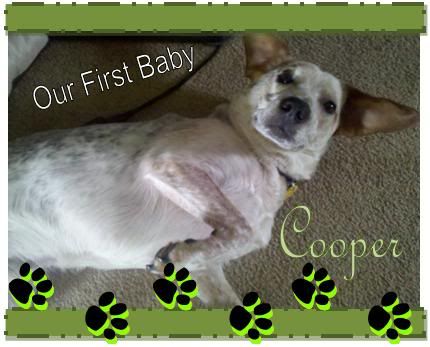 I am still new to BG and learning my way around!
I am open to meeting new people and chatting about every day life :)
My Baby's Cooking Progress
:lol::lol::lol:

1-4 weeks [1 month] - Complete!
5-8 weeks [2 months] - Complete!
9-13 weeks [3 months] - Complete! Heard heartbeat at 12 weeks; 170 bpm!

14-17 weeks [4 months] - Complete!
18-21 weeks [5 months] - Complete! It's a girl!!
22-26 weeks [6 months] - Complete!

27-30 weeks [7 months] - Complete!
31-35 weeks [8 months] - Baking...
36-40 weeks [9 months] - Preheating...
About the mommy!
Name: Tiffany
Age: 21
First child?: Yep!
About the daddy!
Name: Nathan
Age: 19
First child?: Yep!
Finding out!
What day did you find out?: June 30, 2011
How did you feel when you found out?: Super excited!! We were trying 8)
Who was with you?: I was in the bathroom alone, hubby was still sleeping.
Who was the first person you told?: Other than hubby, my mom.
How did they react?: Super excited!
How did the daddy react?: Big smile.. like this :D
When is your due date?: March 3, 2012
How far along are you?: right now.. almost 12 weeks.
Have you had an ultrasound?: no.. :( don't get one until 20 weeks.
Have you heard the heartbeat?: YES! Best sound ever!
What was the heartbeat?: 170 bpm
Sex of the baby!
What do you want?: Girl
What does the daddy want?: Boy
Are you happy with what you are having?: Haven't found out yet, but we will be happy with either a boy or a girl, and a very healthy baby! :)
About the birth!
Do you know what you are taking with you?: Hmmm... haven't thought much about it.
Who is going to be with you?: Hubby and maybe my mom if she can make it out here in time.
Are you going to videotape it?: No way.. haha. Pictures are welcome though!
Natural or medicated?: I am going to go as long as I can without meds, but I am not anti-epi. If i need it, BRING IT ON!!
Do you think you will need a c-section?: Let's not think about that now. But no.
Will you cry with you hold your baby for the first time?: Duh!
Do you know what you will say to the baby when you first hold him/her?: I guess we will find out! :)
Are you scared about the labor?: Yes and no.
Names!
Do you have a name picked out?: Yep!
Girl name: Bryleigh
Boy name: Bentley
Is your baby going to be named after someone?: Middle names, yes.
Other random questions!
Where was your baby conceived?: Our lovely home.
Have you felt the baby move? Not yet, but I can't wait to!
What race will your baby have?: White.
Do you have stretch marks?: I have had stretch marks for as long as i can remember. It comes with gaining and losing weight too quickly throughout my life. So I am not afraid of them! ha.
What was your first symptom?: Sore boobies
What music or interests do you want the baby to know? Whatever their little heart desires!
What is the baby's room theme?: Winnie the Pooh
What was the first thing you bought for the baby?: Onesies
Are you ready to be a mommy?: Absolutely! :)