About Me
I am Marianne, I am 25yrs old.I am a family oriented person i do anything and everything with them..I dont go out mch at all i normally spend my days at home with my kids, hubby and dad when he is in town. We live with my dad he is a truck driver and needs someone to look after his house while he is on the road and help him take care of things he cant do while on the road.. I love it here and wouldnt change any of it I have battle depression most of my life and for once i have been happy and love where i am at in life.... I am married to a wonderful man.. He takes good care of me and the kids everyday... We got married 9 months after we started dating... He has been the love of my life and my family loves him... Sept 25th we will be married for 5 yrs...
My daughter Desirae Elexis was 6lbs 14oz when born is now 8 yrs old and going into the 3rd grade, she looks exactly like i did at her age... I found out i was pregnant with her on my 16th birthday... My husband has taking the role of daddy so she wouldnt have to grow up with out one.... Since my sister took me in and gave me a job and let me stay with her when i was pregnant and after i had my daughter i let her name her... when she said the name i fell instantly in love with it... She is my lil best friend and i dont like to hide anything from her.. She is a very smart child and i have been very proud of her...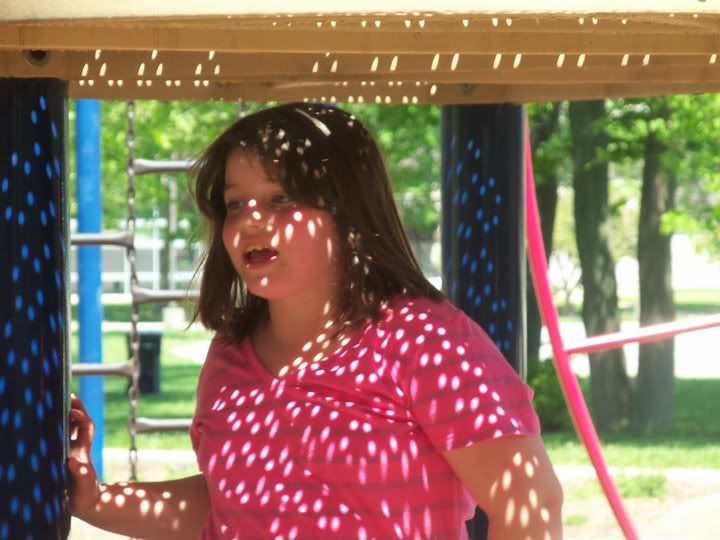 My son Talon James-Donald is 3 yrs old he was 7lbs 1oz when born and now a very active child looks exactly like his daddy.... He was the first grandson in my life and got spoiled... He is very smart at most things but we cant get him to sit still long.... His daddy picked out his first name and i did his middle name after my hubby and FIL name, the donald is after my Papa who passed away and gave me this miracle...
My Daughter Lexis Mercedes was born July 30,2011 at 12:21pm.. She was 7lbs 1oz 20 inches long.. She is a beautiful baby and our miracle baby... She has been a blessing.. We enjoy every min and she is not fussy at all and very strong already... She is very spoiled and loved by many and her brother and sister are very happy to have her here!!!!!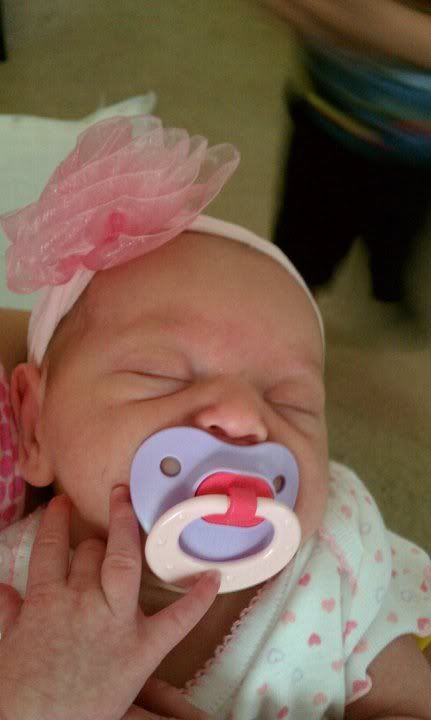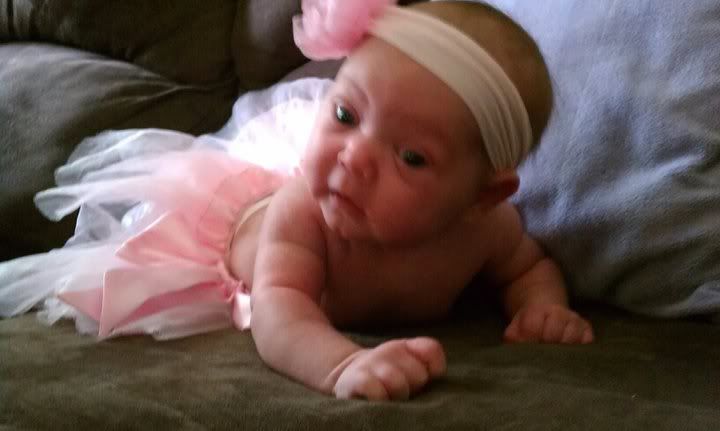 She is so precious!!!
Our Life!! My Two Beautiful daughters and handsome son!!!
Going Home From Hospital!!!!!
About Our Sleeping Angel!!
Our Sleeping Angel is named Bella Alexis, I was 27 wks gestation when i had to deliver her on May 27, 2010 we really miss her..I found out when i had to go to an ultrasound.. We went in thinking everything was ok but she was laying very still and that wasnt normal next thing i knew they went and got the doctor right then me and my husband knew and i never cried so hard in my life... they keeped trying to talk to me and in my head all i could think of is i need to get out of this office and breath. I scheduled to go in the next morning to be induced that way i had time to talk to my family and kids and wait for my mom to get up here. That was the longest labor i had ever gone threw over 24 hours.. She weighed 1lbs 7oz and was a beautiful angel.... The next three pics are of her hand on mine, then me and my daughter looking at her, Then her tiny footprints that left huge marks in our hearts forever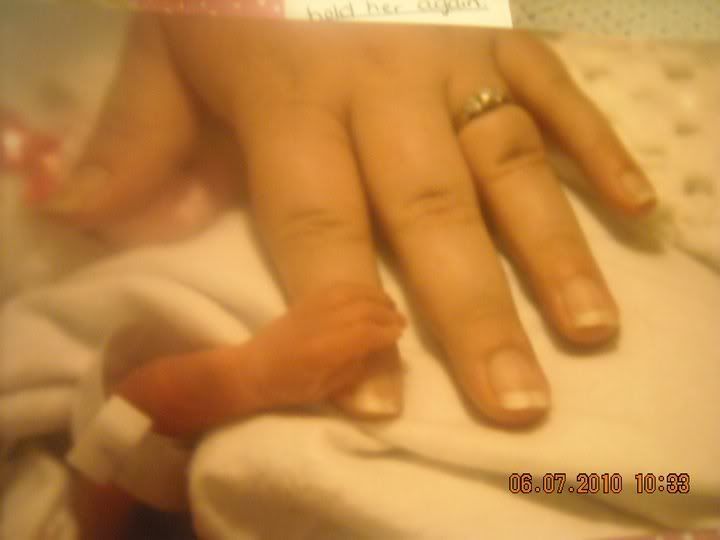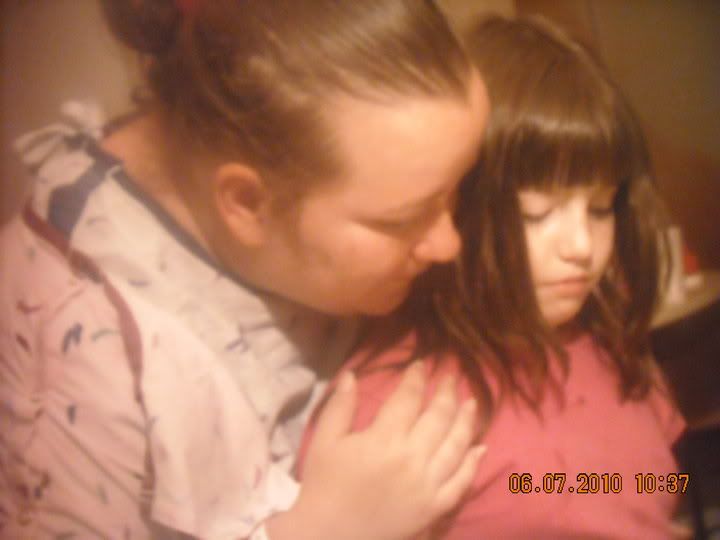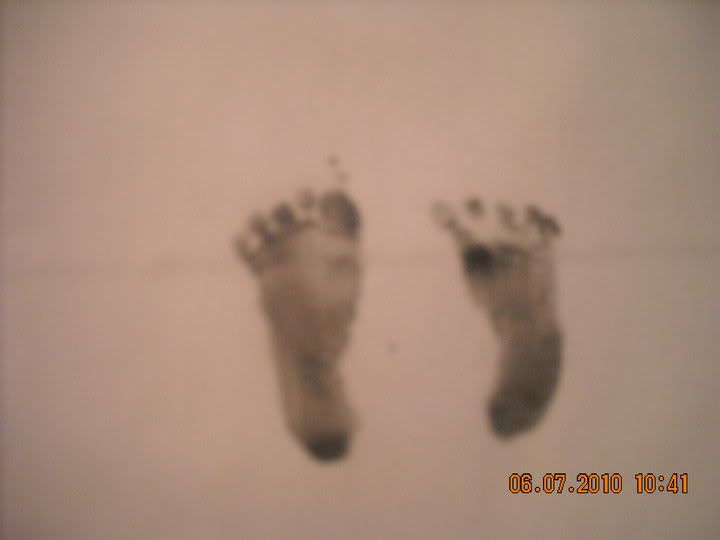 Good! I have family in Holland!! ...yeah we just moved & it made things 100x better it seems!
There's no way in hell I could live on TX lol.. I have a boy and a girl btw.
Thanks mama!! I love hearing I'm a good mom because I try really hard to do the right thing for them :) are you originally from TX?? I'm from grand rapids
Oh my goodness you have some beautiful children in your life!!
July 31

i saw the pics of your little bundle of joy shes PRECIOUS!!!!!!!! shes sooooo darn cute its not even funny good job ! :) hope al is well and a speedy recovery
July 24

your welcome :)
July 22

Welcome :D
July 21

Thank you so much :) And he is a doll !
I have been having peopel guess when he will be born..and a couple people said "by the end of this week" :shock: I was like..uhmmm no, I don't want that to happend haha. I would, at the very least, like to make it to 38 weeks. I'll be 37 weeks on Friday. It freaks me out to even think of him being here any time sooner then 38 weeks..
I really hope I can push him out. But, if I gotta have a c section then I gotta :( But since he is average now, I am pretty sure he will stay that way. I have been following my diet pretty well. When I went for my anatomy u/s my nieces were with my mom and I..and they were like..."thats not a baby!"..haha it was funny. I will for sure keep you updated, but I am secretly hoping I wont even make it to the 5th lol
i'm sorry to hear about you baby :( i was just wondering because most doctors automatically suggest it after 3 babies.. My mom was with me yesterday at my appointment and I thought I was going to break her hand because I was squeezin it so hard while they were doing that exam. The GBS wasn't bad..but when she checked my cerix I thought I was gonna die.. I'm glad I am on weekly appointments now, and I have an u/s scheduled for the 5th..if he's not here yet, to check his growth. With GD their shoulders, and chest tend to get bigger, which makes it hard to push them out..and they have a higher possibility of getting stuck. I had one on the 8th, and he was perfectly average :) so I am hoping he stays that way..and comes out when he is good and ready too..but..i wouldn't mind if he was like..a week early or something :) haha
Holy cow!! That's in 9 days!! LUCKY!! That's good that you're going to have all that help while you are recovering from your tubes. Was that your choice, or did the doctor suggest it? As of right now I don't plan on having any more kids. My doctors keep pushing BC on me..but I wont need it lol..I wont be having sex with anyone. I don't know anyone heree..and if I happen to meet someone..they are gonna know they ain't gettin any lmao. I'm glad I'm not the only one not feeling contractions. it gets me nervous seeing people post on here about going into labor so early, or feeling contractions..i have no clue what any of that feels like, so I am sure I will know when the time comes..because it's gonna be a different feeling for me. Yea..my appointment yesterday was my least favorite of all time. haha..that shit hurts. im not looking forward to next weeks..thats for sure