Airplanes are these amazing sky buses that transport passengers all over the world. It is within these sky buses, that our lives are suspended for either a few short hours or a long while. Whatever the case maybe, our lives are not in our hands the minute we enter these air vessels. Our lives seem to be on pause while we wait for the ride to end, we pass the time with our laptops, and get dehydrated throughout the ride.
We get through the flight in one piece, and our journey either continues or ends. What if the journey of life were to come to a beginning within one of these sky vehicles? What if a child were actually born on an airplane? How sanitary would it be? What nationality would they have claim to? What country are they from? Here are the stories of the bizarre, the strange, and the usual children, who came into this world via air bus.
I remember flying with my husband to Hawaii from Chicago. I was thirty-two weeks pregnant, and not looking forward to the flight. I was four weeks or so away from delivering my second child, and I was scared of flying over the ocean between California and Hawaii. What if my water had broken? I was already in for a second c-section. I was so grateful that what happened to these brave women, never happened to me. There would have been no emergency landing for me, flying over that ocean.
12

Ada Guan
Some women go through an entire pregnancy and do not know they are pregnant. I am envious of these women, how lucky they are to not think of the pains of pregnancy. It is even more of a miracle that a mother named Ada Guan, who did not know she was pregnant, was able to deliver on an airplane safely. Ada was on a flight from Calgary to Tokyo with her boyfriend, Mr. Wesley Branch. Ada was reported to be thirty-seven weeks pregnant at the time she delivered on board.
While on board Ada, began to feel some discomforting pain, which we all know was the baby. At the time her and her boyfriend thought it was a stomach pain. She was moved to the middle of the air bus. Then it got worse and worse, Ada described it in a Huffington Post article, "When I got moved to first class, I could feel something wanting to come out." While in first class, three doctors were at her side to help deliver the baby. Wesley and Ada named their daughter, Chloe. In months prior, Ada admitted to taking a pregnancy test which came out negative.
11

Haven The Flying Baby Girl
Babies are angels sent from heaven for us to take care of. This is just the case for a sweet little girl named, Haven. On August 14, 2016, Haven made her appearance into the world five weeks early. Her mother was flying on a plane run by a company called Cebu Pacific. Her flight took off from the Philippines, when she started to go into labor.
In an article posted by CNN, it was reported that two nurses happily volunteered their assistance to this new mother and child. The pilot flew the plane off course toward Hyderabad, India. The pilot's goal was for the mother, was to get medical assistance off the plane, but instead the child was born on the plane. The whole event delayed the flight by nine hours, and everyone on board was supportive of the mother during this time. The little Haven was granted, according to the CNN article, "one million points on the airline's GetGo rewards program to celebrate the birth." Congrats mom and baby.
10

Jet Walton
In another plane birth, a woman was on a flight going from Pennsylvania to Orlando. The mother and father, Mr. and Mrs. Walton, were returning from a wedding. The young mother was eager to get home. Another woman on the flight named, Loretta Bledsoe, was quietly going over nursing materials, then an announcement was made asking for medical assistance. Bledsoe immediately sprung into action.
Bledsoe was the nurse who would be assisting a doctor on board the flight. Together they helped to deliver the baby. The child was a premature baby, and they were worried about him getting enough air. Jet weighed a total of two pounds and four ounces. While on board the doctors decided not to cut the umbilical cord until a medical team could assist them, when they landed. The plane made an emergency landing in Charleston and they took the baby straight away to the hospital. Nurse Bledsoe recalls, "Oh my gosh, this can only happen to a nurse." It turns out that Jet's own mother was a nurse herself, how ironic.
9

Saw Ler Htu And Jet Star
A woman by the name of Saw Ler Htu gave birth to a healthy boy in the air. She was flying from Singapore to Myanmar. The mother then went into labor on the Boeing 777 aircraft. An announcement was made over the intercom that they needed medical assistance. Luckily for Htu, three doctors arrived to aid her and the baby. The plane made an emergency landing in London, where they were able to get the mother and child to a nearby hospital.
Htu named her son, Jetstar, after the airline. The airline personally thanked the three doctors and their staff for their professionalism during this medical emergency. To honor the new child the airline, according to a Telegraph article, "would be contributing $1,000 (£500) worth of baby supplies to the family." That is an incredible donation to give any family. The airline was pleased to have it's first newborn baby on board their aircraft as well as their youngest passenger.
8

Debbie Owens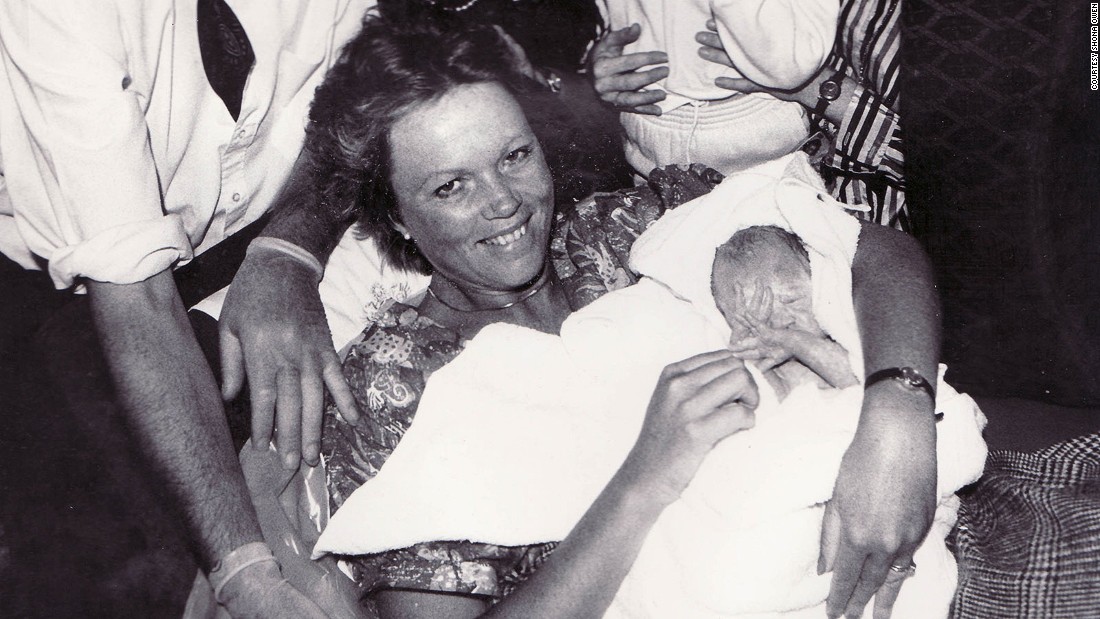 In 1990, Debbie Owens was flying from Ghana to London, with her small four year old daughter, Claire. During her flight she had to go to the restroom, and she noticed she was bleeding. She was worried about the baby, and pressed the emergency call button. Soon an announce was heard that a doctor was needed. Luckily for Debbie Owens there was a doctor on board. This doctor had just spent time in Ghana, helping to deliver children in the Ghana bush with no medical equipment. She could not have asked for a more perfect doctor to be on board.
Owens did her best to hold the baby in. The pilot reassured her that if they needed to make an emergency landing all the airports between there and London were happy to oblige. The pilot also told her that if they had passed Paris, then they would have to just keep going until they landed in London. At this point, Owens could not hold the baby in any longer, and by that time had passed Paris. The first class section of the plane was cleared and she delivered the baby instantly. She named her daughter, Shona Kirsty Yves which spells out SKY. The doctor cut the cord with some nearby scissors and the mother and child were sent to the hospital.
7

Courtney Rose the Helicopter Girl
Giving birth is an exciting time, a roller coaster of emotion and a time one does not want to be in a helicopter. For young mother, Lisa Clinard, she had no choice but to deliver her daughter, Courtney Rose, via helicopter. We have all seen the 1970s television show MASH, and remember the sounds of the medical helicopters flying overhead. Those were the very real sounds for Lisa Clinard, she was on her way to the hospital for what she thought was a kidney stone.
Then her water broke while she was in transit, and luckily for her a nurse was on that flight. Edgar Lampano, was the flight nurse who looked after Lisa and little Courtney. In a Huffington Post article, Lisa recalls, "The experience in itself was scary and painful and I was worried about her and what could've happened." When children are born in the air, their birth certificates become interesting. Courtney's father reported that they had to obtain the flight records of the helicopter and register her birth with the county.
6

U.S Navy Baby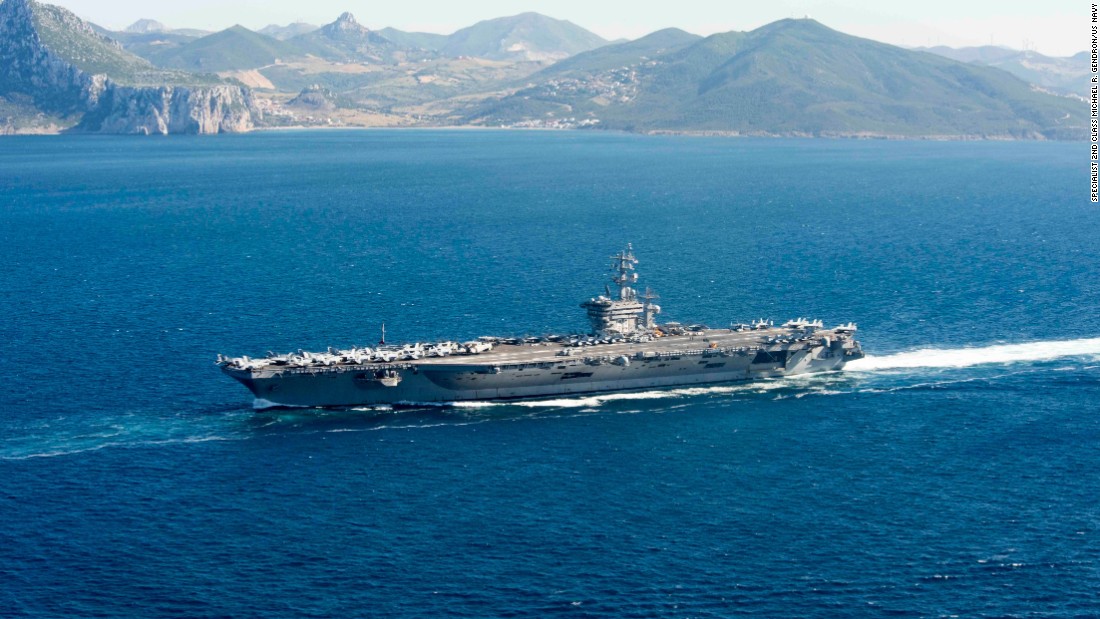 A young Sailor, whose name was not revealed, gave birth in a potential war zone. The U.S Navy mother complained of having abdominal pains and cramping. What happened next is what the Navy did not expect. The mother was giving birth on their aircraft carrier. The aircraft carrier, USS Dwight D. Eisenhower, was preparing to unleash an operation against ISIS. However, the birth of the new baby and safety of the mother became their next priority.
The baby was born on the ocean in the Persian Gulf. The mother and child were escorted off the aircraft carrier with medical personal. They were taken to an offshore hospital. It was reported that the U.S Navy mother never told anyone of her pregnancy. In a CNN article is was reported that, "Navy policy allows expectant mothers to remain on board a ship up to the 20th week of pregnancy and only if the time for medical evacuation to an emergency treatment facility is less than six hours."
5

Maria Josefa Pingo Sanchez
In Peru, the craziest of birthing stories took place. A young mother named Maria Sanchez, age twenty, was in her village when a flood was occurring. At the same time as the flood, the mother was about to give birth. A Peruvian Air Force helicopter was the miracle that Sanchez and her daughter would need. After rescuing the mother, they attempted to fly her to a nearby hospital. Thinking they had a enough time to get to the hospital was their only mistake.
The baby girl named, Cielo which means sky in Spanish, came into the world fifteen minutes before the helicopter could land. In a WHNT News 19 article, Albuquerque said, "What do we want the baby to be? A pilot, a soldier, or a commander? In any way, she is now a part of our family." Baby Cielo really did become apart of the Peruvian Air Force's family; Sanchez asked the unit commander to do her the honor of becoming Cielo's godfather.
4

Ella McLachlan
Another bouncing baby boy was born in the air, but this time from a helicopter. It is not a mother's dream to give birth to the sounds of helicopter noises, but what choice did Ella McLachlan have? Little boy Marcus Daniel McLachlan came into the world in October of 2013. He was born somewhere between the Isles of Scilly and Truro.
His birth certificate has caused issues for him, like all children born in the heavens above. According to a BBC article the midwife, "started to get a little bit excited and said we'd better start getting prepared for the birth." Ironically the coastguard recalled another incident in which a mother was going into labor by the Isles of Scilly. However, that mother made it to the hospital on time. Little Marcus weighed 2.3 kg when he came into the world. McLachlan's family were very proud of her brave and unusual delivery. Congrats to the McLachlan family on their healthy baby boy.
3

Marcus Wigfull Delivers Baby
An unnamed British mother was in dire need to make it to the hospital. Her family at the time, however lived on the British Isle of Unst. The only way to get to a hospital is to either fly or take a ferry. With the time passing slowly the unnamed woman's doctor made a decision to have her and her partner flown in by helicopter. The helicopter collected the couple for a short fifteen to twenty minute flight.
Five minutes into the flight, it became obvious to everyone on board that they were going to have to deliver the child before they landed. Luckily for the mother a paramedic named, Marcus Wigfull, was on board. In an article posted my Mirror.co the paramedic said, "To be honest, I wasn't nervous. It all happened so quickly and my training just kicked in. It all went very smoothly. There were no complications."
2

Wollongong Couple
Another couple had a baby born on a helicopter. This couple wished to be anonymous. The story began on Hamilton Island in Queensland. The Wollongong couple is believed to have gotten married, and then the next day (at twenty six weeks pregnant) the newly wedded wife, gave birth on a helicopter. Her baby was delivered by a man named, Mel Bernas, who was the paramedic on the flight.
The baby was delivered fifteen minutes before they landed. The baby being born super early, surely makes for an interesting honeymoon story, which I suspect was postponed. This would have been too stressful for me to handle, a wedding and then a baby born the next day, but to each their own. It was reported that the mother and child were both doing well, despite the baby coming fourteen weeks early. The family wanted to conceal their identities due to that fact that their little one was a preemie baby.
1

Nafi Diaby
A woman by the name of Nafi Diaby, was flying on board an aircraft belonging to Turkish Airlines. During the flight the crew observed that she was a pregnant woman in distress. Diaby was only twenty-eight weeks pregnant at the time of her child's unusual in flight birth. Her contractions begun while in the air, and staff and some other passengers took to her side. She was on the plane taking off from Conakry.
Airlines allow pregnant passengers on board up to thirty-six weeks. Usually after twenty-eight weeks a doctor's note must be provided and the mother must be in a perfect bill of health. When I went to Hawaii, while pregnant with my second, I was thirty-two weeks pregnan,t and they never even asked me for my doctor's note. That is not to say that it is not a bad idea to carry a note, they may ask for it. Nafi Diaby was rushed to a Burkina Faso hospital. Her and her baby, whom she called Kadiju, are reported to have been doing well.
Sources: edition.cnn.com, huffingtonpost.com,refinery29.com, dailymail.co.uk, torontosun.com, theguardian.com,  foxnews.com, ctvnews.ca, mirror.co.uk, thesun.co.uk, dailymail.co.uk, mirror.co.uk, bordermail.com.au, cbc.ca, inquisitr.com, telegraph.co.uk, bbc.com