When I was a young girl I loved cars. My church at the time had a car race called the Pinewood Derby Race. Little kids were given these blocks of wood, that they were expected to turn into masterpieces with their dads. My dad and I designed a car to look like a guitar.
As a kid, cars were fun and they drove fast.
When I became a teen and got my license, I saw what cars could really do. They could get into car accidents. It was my freshman year of high school. A girl down the street from me was my carpool ride at the time. Of course, it was winter, and our car got caught on the ice. I remember the car spinning around and making me dizzy. We ended up in the other lane, with an oncoming car. Luckily this car stopped.
But what if it didn't have time to stop? Would I be here now? Would my fate have changed?
In the following stories, children and teens lost their lives to car accidents. These stories were a reminder to me, how important it is to buckle up in a car. It also made me more aware of the car seats that I take for granted. Seat belts and car seats save lives, and I needed to be reminded of this.
I am also reminded of a friend of mine, who died seven years ago in a car accident. She was driving in northern Indiana during a blizzard, and there were icy conditions. She was not wearing her seatbelt, and she was thrown from the windshield of her car. These stories reminded me of her, and I understand the pain of losing someone to something so tragic like a car accident.
12

Laura Van Ryn
In April of 2006, five students from Taylor University and one staff member were all involved in a serious car accident. A semi trucker driver by the name of Robert Spencer, fell asleep at the wheel and hit the car with the Taylor students inside. Among the students were, Laurel Erb, Betsy Smith, Brad Larson, Laura Van Ryn, Whitney Cerak and the staff member, Monica Felver.
At the crash, it was reported that Laura Van Ryn and Whitney Cerak's identities were both mistaken for the other. Van Ryn's parents were called and told their daughter was unconscious. When in fact, it was Whitney Cerak, who was lying in the hospital. Over the next five weeks, Laura Van Ryn's family stayed by Whitney's side thinking she was Laura.
They started to notice differences in her appearance, such as a belly button ring and different facial features. When the girl they thought was Laura went to write her name, she wrote out Whitney. Laura's younger sister, eventually had to know the truth and asked the young woman herself, "What is your name? " She, of course, replied, "Whitney." It then became obvious that the girls had been mixed up during the car accident.
In a Fox 59 News article Carly Cerak, Whitney's sister, wrote about the incident, "Soon after we saw Whitney, our family met with the Van Ryns and our joy for ourselves was pushed aside by the pain we felt for them. It is hard because our joy is their pain."
11

 Kira And Alex Goudy
Children love cars. They love the sound cars make, they love pretending they are cars, and they love collecting them. When life goes awry, accidents can occur. And the thing that kids declare as harmless might accidentally take their own life.
In Canton, Ohio, a tragedy beheld the September skies. On a highway, an SUV drove down the center of the highway. While driving down the center, the SUV killed four people, among these people, were two children.
One of the children was Kira Goudy. She was a five year old and was reported to not have even started school yet. She had her seat belt on, but that was not enough for she was still thrown from the car.
Kira's brother, Alex Goudy, was taken from the wreckage to a local hospital where he died. Alex was only eight years old when he died. The children's grandfather, Bruce Goudy was also killed at the scene. In a wfmj.com article, it said, "The Superintendent of West Branch Schools, Scott Weingart, says Alex will be missed."
10

 Kyle, Emma, And Katie
Among tragedy, love can be found again. Young Kyle was celebrating his fifth birthday with his mother, Lori, his siblings and his grandmother named Cindy. The family spent their day celebrating his birth at the local zoo and an amusement park. The journey home would be their last together.
On the ride home, an endless traffic jam took place. The distracted mother turned around, to tickle her daughter's feet. Then out of the blue, their car was hit. The mother and grandmother were unconscious along with the kids. They were taken to the hospital.
By the time Lori's husband Chris got the phone call, his daughters were both dead. His son was still clinging on for dear life. However, despite everything the doctors said that Kyle would not make it. Kyle died shortly afterward while he was on life support.
The tragedy was too much to bare for Chris and Lori, and they felt like parents without children. A year later, love found them again. Lori became pregnant with three triplets, two girls, and a boy. They named them Ashley, Jake, and Elie. Lori and Chris take the triplets to visit their older siblings graves.
9

Valeria And Oscar
Two parents lost their youngest children in a fatal car crash. This, however, was not the first time Maria and Fidencio Tinoco have lost a child. Back in 2006, it was reported that their eldest son, Marine Lance Cpl. Hugo Lopez died in a bombing in Iraq.
Maria's other children were six and twelve years old when their brother was killed. Maria recalls her children, Valeria and Oscar, becoming best friends after the death of their old brother. Over the years they became close friends and siblings.
In March of 2017, Oscar was picking Valeria up from soccer practice. On the way home, it is believed Oscar may have been speeding when he lost control of his Lexus. The car then crashed into a tree and killed both instantly.
On abc7.com a friend of the family, said at the funeral, "How can you comfort a mother that has lost her three kids? You can't really say anything." Valeria was just a senior in high school and had big dreams to become a veterinarian. Some of Oscar's friends set up a Go Fund Me account to help pay for the funeral.
8

Devon, Nicholas And Leah Harley
In November of 2016, another accident took the lives of three innocent babies. It was on I-95 in South Carolina when Devon Jr, Nicholas, and Leah Harley all died in a car accident.
The children were five, six and seven years old when they died. Their family had been traveling through South Carolina on I-95 when they were having car trouble. The driver put their hazard lights on, to signal to other cars that they were in distress.
However, their hazard lights went unnoticed by a man who was driving an eighteen-wheeler. The eighteen-wheeler struck the vehicle with full force. It is believed that the driver fell asleep at the wheel, and that is why the hazard lights went unnoticed. Their mother, Nancy Harley, was also in the car with them. She did not die but was sent to the hospital for major injuries.
According to WUSA9.com, "The children's grandfather told WUSA9 the kids, parents and a close family friend were all on their way to a wedding in Georgia." The accident occurred while they were returning from the wedding. The friend, Lani Tran, who was traveling with them died on impact.
7

 Jeremiah, Elijah, And Noah
In March of 2017, a tragic and bizarre accident occurred at a California aqueduct. Mother, Christina Eileen Estrada, was driving her son, Elijah Estrada, and two young boys Jeremiah and Noah Abbot, home when she lost control of her red Volkswagen convertible. The car fell into the California aqueduct and completely submerged into the water.
Christina's son, Elijah was found alive outside of the car with major injuries. The ten-year-old was holding onto a flotation device. Three-year-old Jeremiah Abbot was unconscious in the water, and both Elijah and Jeremiah were rushed to the hospital. The three-year-old died at the hospital, and the ten- year-old was doing fine despite his injuries.
The two-year-old boy, Noah, was still missing. They spend hours looking for young Noah Abbot's body. According to ktla.com, it was reported that "the crash was being investigated, but in a statement Sheriff's officials said there was 'nothing to suggest that this is anything other than a very tragic accident." Noah's body eventually floated to the surface of the aqueduct weeks later.
6

Neva Rogers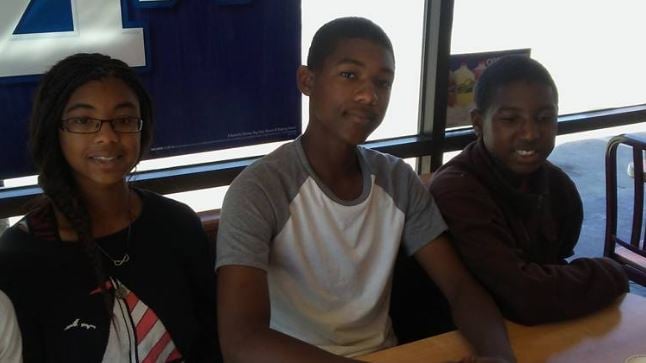 In January of 2017, Neva Rogers lost three of her four children. They were taken away from her in a terrible car accident. Kantrell Hires, Neva's ex-husband, Kristian their sixteen-year-old daughter, Kaleb their fourteen-year-old son, and Alexander an eleven-year-old boy, were all traveling together in a car near Midland, Texas.
In a wkrg.com article Neva Rogers reveals the fate of her family, "They told me the man was traveling over the speed limit and he skidded because the roads were wet, he crossed the median and hit Kantrell's car."
Neva was told that all three of her eldest children died on impact. However, this was not the case. In actuality, Kristian her eldest had been transported to a hospital and had emergency surgery performed on her. Her injuries, however, were too severe and she passed away.
Neva feels that the misinformation given was handled poorly, and it made her angry. Her youngest child, Elizabeth age eleven is still alive. She was not in the car during the accident. Kantrell Hires had previously gotten remarried about a month before the tragic accident. It was also reported that he had a new baby on the way.
5

Lexus Todd
On Monday, April 24th, 2017 in Fulton Country, Georgia four teens were killed in a collision. All four teens were students at Langston Hughes High School. According to AJC.com the students' bodies have been, " identified late Tuesday by the Fulton County Medical Examiner's Office, are Isaiah Gregory, 15, Cameron Jones, 16, Ke'Ariy Lopez 14, and Octavious Rhodes, 16."
The only survivor of the car crash was Lexus Todd. Her legs were said to be crushed and she had injuries inflicted on her brain. Her grandmother believes she will recover from this incident. The collision occurred because the SUV driver was speeding and was running through a red light.
The school is providing counseling for the students and staff who need to talk about the trauma of their missing friends and classmates. One of the parents named Anissa Williams describes the mood within the walls of the school, "It's very quiet...I've never gone into any school where there's hundreds of children and heard the silence I heard today. And I can truly say it was birthed out of pain."
4

 Johnthony Walker
Trusting a bus driver is what every parent who sends their kid to a public school wants. When we place our children on board these yellow buses of transport, we are telling our school systems that we fully trust them with the lives of our beloved children. But what happens when the bus driver is reckless and breaks this trust? In Tennessee, a bus driver named Johnthony Walker did just that.
While taking the kids home one day, he became reckless with his driving, so much so that he crashed into a tree. Five children were killed as a result, and as many as seventeen were injured. It took about two hours for paramedics and other medical personnel to take the children off the bus safely. The only vehicle involved in the crash was the bus.
According to Fox News, "... 24-year-old Johnthony Walker was charged with five counts of vehicular homicide. Walker was also charged with reckless driving and reckless endangerment."
3

Johannesburg Bus Accident
On April 21, 2017, a horrible accident involving a mini taxi school bus and semi-truck took place. The mini taxi was carrying students ages kindergarten up until secondary school age. The accident happened in Johannesburg, South Africa.
According to enca.com, it appeared to eyewitnesses that the bus had taken a wrong turn and that is what caused the head-on collision. The impact was so strong that everyone was killed instantly.
The bus caught on fire and the students were all stuck inside the flaming mini bus taxi. Eyewitnesses, however, did manage to pull out seven students from the wreckage. These students were all sent to a nearby hospital for treatment.
In the enca.com article, one of the firefighters says, "Unfortunately, nothing could be done for the children and they were declared dead on the scene." The bodies on the bus were so unrecognizable, that they will need to do DNA testing to identify all the students involved in this accident.
2

Colin Bipat, Desmond Cooke, And Caleb Marshall
In March 2017, in a town called Waldorf, Maryland three seniors of Westlake High School lost their lives. They were all about to graduate within the next three months. They all had big college dreams and a bright future ahead of them.
That future was taken away at the intersection of Smallwood drive and St. Nicholas Drive. The two young men, Colin Bipat and Desmond Cooke were in the same vehicle. Their car was split into two pieces and then forced into the middle of the intersection.
An eye witness, Sudhir Manocha, told NBC Washington, "The speed was so super fast. My truck shook. I drive a big truck, and it shook. And I said, 'Why? What's wrong with this kid? Why is he driving so fast?'" In the speeding car was an eighteen-year-old senior, Caleb Marshall. He also attended the same school as the other boys. He was not killed on impact. He did, however, go to the hospital for the treatment of his injuries.
1

Tanay Bus Accident
In February 2017, a terrible bus accident took place in Tanay Rizal, Philippines. The accident involved fifty people, many of whom were injured. It was reported that this incident killed thirteen college students and the bus driver.
Eyewitnesses claim that the bus was heading uphill, that's when the bus driver's brake failed and stopped working. Heading down the hill backward, the bus driver attempted to use a stop sign to stop the bus from descending further down the hill. His efforts were in vain and the bus fell over onto its side. It eventually struck an electrical post.
In an article posted on newsinfo.inquirer.com an eyewitness had this to say, "They could have been running too fast that when they hit the post, the impact was too strong the roof of the bus almost got detached."
The bus carrying the students was en route to a training camp, where the students were to attend a National Training Service Program. The nine other buses arrived safely to their destination, all but this one.
Sources:
wfmj.com, en.newsner.com, abc7.com, wusa9.com, foxnews.com, nbclosangeles.com, wkrg.com, wsbtv.com, littlethings.com, ktla.com, vvdailypress.com, wsbtv.com, ajc.com, enca.com, eastcountytoday.net, nbcwashington.com, wjla.com, newsinfo.inquirer.net
image sources:
static.oprah.com, cantonrep.com, orig08.deviantart.net, ocregister.com, wusa9.com, cdn.abclocal.go.com, wala.images.worldnow.com, ajc.com, heavyeditorial.files.wordpress.com, i1.wp.com/i.dailymail.co.uk, static.lakana.com, newsinfo.inquirer.net