11

Budding Journalist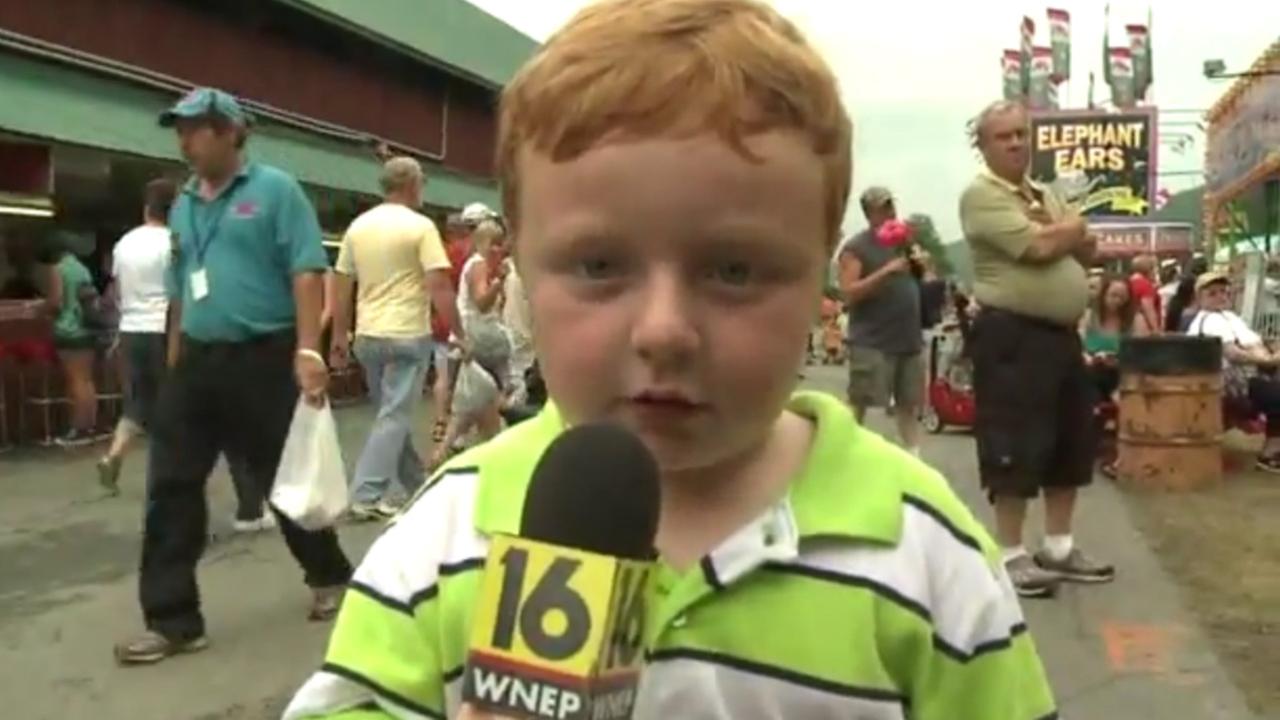 It seemed like a pretty cut and dry community event story when ABC affiliate WNEP's reporter Sofia Ojeda arrived at the Wayne County Fair in Honesdale, Pennsylvania, to film a few people enjoying the rides and food, interview some adults and children about how their
day is going, and talk to one of the event planners about how incredible it feels to have pulled the event off.
She approached young Noah Ritter to ask him about how he felt after getting off one of the rides. After informing Ojeda that he's not normally on TV, this budding reporter took hold of the microphone and gave a fabulously adorable rundown of the ride.
While some adults use verbal crutches like "um..." and "you know..." to fill in the gaps, Ritter's word of choice was "apparently." Because he peppered his interview with this word, he earned himself the moniker "Apparently" Kid.
Next
10  Rising Hockey Star