In our world of 24-hour celebrity news coverage, famous parents open themselves up to criticism from the public everyday. From TMZ and paparazzi photographers capturing their every move, to them willingly putting their lives out there on social media, celebrity parents are under the microscope more than ever. Moms are especially vulnerable to criticism aka mom-shaming. Why is it when a dad does something stupid, like build a ramp for his kids to launch their tricycle off, it's considered funny. Oh that's just what happens when dad watches the kids, they say, but if a mother consciously did that child protective services would probably be at her door pretty fast.
Some celebrities do questionable things that put their kids in danger, which enrages other parents, and others make simple mistakes that we are probably guilty of, like forgetting to put shoes on their baby or not tightening their carseat straps.
When a celebrity does something controversial, parents often turn to Twitter or Instagram to express their support or displeasure, and then dish out parenting advice. It sparks conversation among us and our friends and gets us talking about what we should and shouldn't be doing as parents.
So what exactly gets parents enraged to the point they feel the need to reach out to them and express their displeasure? Read on for the top 15 celeb moms that have enraged others with their parenting decisions.
15

Britney Spears' Joy Ride
In 2006, Britney Spears was caught by photographers driving her SUV with her then infant son Sean sitting on her lap. Her baby was 4 months old at the time. Photos show her driving the wheel with one hand and holding her son with the other. Britney released a statement defending her behavior saying she was trying the escape aggressive paparazzi and made a split-second decision to put her son on her lap and flee. That didn't stop parents from freaking out over the incident. In fact, it got so much media attention the County Department of Children and Family Services investigated and the Sheriff was contacted to see if they would press charges. Ultimately Britney wasn't charged since the Sheriff said he couldn't prove the incident actually happened in his jurisdiction. Most of us probably haven't driven with children on our laps, but we might not have buckled them into their car seats properly, or made the mistake of letting them wear a winter jacket in their car seat which isn't recommended.
14

Meghan King Edmonds And The Bumbo Seat
Real Housewives of Orange County star Meghan King Edmonds recently posted a photo of her adorable daughter Aspen sitting in a Bumbo seat on her kitchen counter to Instragram. The comments section went on fire. Some parents tried to caution her it wasn't a good idea as kids could suffer head trauma from falling from high surfaces while in their Bumbo seats. Others weren't so kind, calling her irresponsible and stupid. Us parents receive conflicting advice on everything, celebrities are no different but when they post questionable pictures they open themselves up to criticism. The comments must have gotten to Meghan as she replied to a few of the hateful ones. Meghan argued Aspen was supervised and in the middle of the counter. As much as celebrities try to ignore the noise, and share their lives to engage with fans, receiving multiple negative messages a day would get to anyone. I have to agree that the Bumbo on the counter is a bad idea, when babies are suffering skull fractures and experts are recommending parents to keep seats off high surfaces, it's not worth the risk.
13

Chrissy Teigen's Parenting Style
Chrissy Teigen is no stranger to social media or one to keep her opinions to herself. Not just a pretty face, her Twitter wars with politicians and celebrities are not only entertaining but newsworthy. Wife to John Legend and mother to Luna, Chrissy opens up her family life to her fans online, but that also means she opens it up to critics and people who aren't her fans. At BabyGaga, there's an entire post on how Chrissy's parenting style is questioned. It's one thing to criticize parenting mistakes but to comment on a baby's appearance is just plain cold. Yet that's exactly what Chrissy has to deal with. She took to Twitter to share some of the hurtful comments she received about her baby lacking emotion and being badly dressed. In response to the comments, she posted "Imagine being so miserable. We are fine thanks." Good for her for standing up to online bullies. Chrissy is an advocate for standing up for single moms too, she knows she is in a privileged position with help and resources. She often says she doesn't know how single moms do it alone and she has serious respect for them.
12

Kris Jenner And The "Momagers"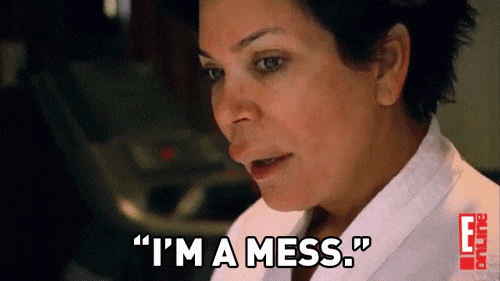 As a "momager" to her brood, Kris Jenner is a hated celebrity mom who enrages other parents, similar to Kate Gosselin, of Kate Plus 8, or Mama June of Here Comes Honey Boo Boo. These mothers and reality TV starts rose to fame on the coattails of their children. They are criticized for pushing them too hard and forcing them into the spotlight for all the wrong reasons. They are often criticized for marketing their children and capitalizing on their success in order to be rich and famous. From sharing all of their relationship problems with the public to having cameras follow their children's every move, everyday parents love the hate the "momager." That's because there are times (especially on Kate Plus 8) that the kids are not into being filmed. They are cranky and not interested in interviews, yet have to remain under the spotlight. These mamas are viewed as selfish and self-centered for forcing their kids to be on TV. But we continue to watch these trainwreck shows for entertainment, so the market for mom managers still exists.
11

Teen Mom Farrah Abraham
This reality TV turned porn star has made some seriously questionable parenting decisions. From waxing her young daughters, to getting her daughter involved in celebrity feuds, to being an all around terrible role model, moms love to hate on her. There are entire blog posts dedicated to why she is the world's worst mom like this one. I think more than anything they feel sympathy for her young daughter and the way she is being raised. Given Farrah's entitled, nasty behavior towards her fellow Teen Mom stars, the other moms' fans take offense to her too. What celebrities need to remember is when they attack or bad mouth another celebrity publicly, their loyal fans defend them seriously, and often too far. During a Teen Mom Q&A fans tore apart Farrah for her mean comments about the other moms. Whatever it is about Farrah she seems to irk real-life parents no matter what she does or says these days.
10

Kate Moss's Partying
Kate Moss has been slammed by critics for her parenting for years. From stints in rehab that caused her to miss her daughter's birthday (some critics claim she forgot it completely), to getting drunk on a plane and choosing to party over taking care of her child, it's no wonder moms give her a hard time. Kate has her own issues she is hopefully working on so she can be a fully present parent. No kid should have to grow up being second best to their parent's drug habit and neglected by the very people who are supposed to take care of them. When asked about her parenting style, Kate said she is strict and has a scary mom face that stops her daughter Lila in her tracks.  The interview drew even more online backlash, "she should parent her kid instead of trying to parent her boyfriends" wrote one anonymous reader.
9

Kim Kardashian's Fashion Accessories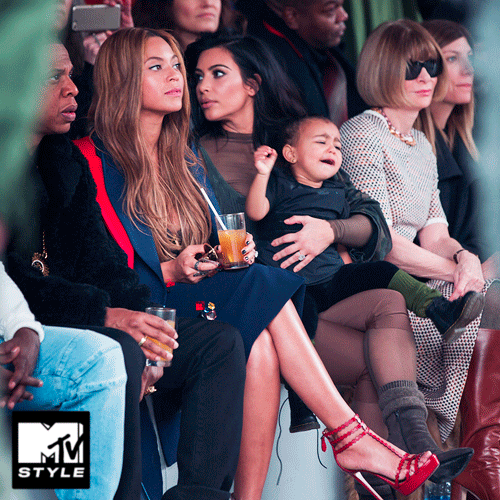 She has been called the worst mother ever by critics.  Kim faced backlash online when she cropped her daughter North's face out of a photo of the two of them, however when she does post photos with her, she is accused of treating the child like a fashion accessory. She received negative comments for a post of North in a car seat, with the straps twisted and loose. On another occasion she came under fire for was waxing North's eyebrows. She was also criticized for bringing North to a high-end fashion show, which North proceeded to scream through. It didn't work out as well for Kim as it did for Victoria Beckham, who took her daughter to fashion week and she behaved like an angel. Some of Kim's antics are not the type of things us responsible parents would do. This makes it easy for us to criticize her. However, another one of her other offenses includes being on her phone and ignoring her daughter while she has a meltdown. How many mothers can honestly say they have never ignored their child to text a friend or send an email? While I'm not defending Kim's behavior, the reality is it's easier to judge reality stars than it is to honestly examine some of our own parenting habits.
8

Kim Zolciak Biermann's Social Media Posts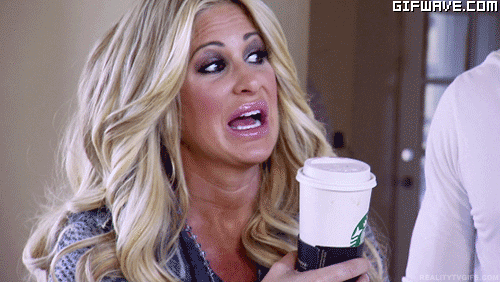 The former Real Housewives of Atlanta and Don't Be Tardy Star has been accused of being a bad parent based on her social media posts. She recently shared a video to Snapchat of her daughter Ariana laughing while getting shocked by a dog collar in exchange for hanging out with friends. Her followers were not happy about the video, which many called neglectful and even child abuse. She has also been in the bad books for sharing photos of her twins in the bath. What she thought was an innocent photo ended up causing a lot of backlash. Her followers called her out for sharing moments they said should be personal and could get into the wrong hands. Kim laughed off both incidents and continues to post about her family daily. After all when your brand is based on being a reality star, you are almost forced to keep on sharing to stay relevant and top of mind, ] aren't you?
7

Coco Austin's Questionable Decisions
Ice T and Coco Austin are no strangers to being criticized by strangers online. She has been criticized for heading out for date night without her daughter, showing too much skin for a mother, and dressing her in a baby bikini among other things. The negative comments probably are not a surprise to her, before baby Chanel was born Coco drew online haters who knocked her for allegedly gaining only 13 pounds during her pregnancy. Coco doesn't take the negative posts too seriously. In fact, she has a good attitude about the whole thing saying she is a mom just trying to figure out the whole parenting thing like too many other moms are. The difference is she is under a microscope because of her celebrity status, and may feel like others want her to fail so they can gloat in it. Although she is often criticized, Coco doesn't employ staff to take care of her baby and is a very hands on mom. She claims she gets about 2 hours a day to herself when her daughter takes a nap. Now that's real mom life.
6

Brooke Mueller's Lifestyle
Brooke had twins with Charlie Sheen and soon after ended up in rehab allegedly for the 20th time. From being caught smoking what appeared to be crack to being arrested for drug possession and assault, Brooke and her children haven't had an easy time over the years. Things got so bad that the twins were placed in temporary custody with Charlie's ex Denise Richards at one point. Her and Charlie are the blueprint for what divorced parents shouldn't do, from public fights to putting each other down every chance they get, it's no wonder moms are enraged by Brooke Mueller and her parenting style, or lack of it. Countless online forums are full of comments like "there parents are the worst role-models ever" and "these kids should be put up for adoption and taken into a loving home, but that won't happen because their parents are rich and famous." As of 2017, Brooke is trying to clean up her life, recently finishing another rehab stint and visiting with her children. Here's hoping she does for both her and her kid's sake.
5

Jools Oliver's Baby Carrier
Celebrity Chef Jamie Olivers wife received online negativity for wearing her youngest child River in a front-facing baby carrier. It all happened when Jamie posted a photo of his family celebrating his wife's birthday. Some of his followers took offense to the photo and were concerned for the baby. Last time I checked you can put babies either front or rear facing in their carriers depending on their age and weight, but mothers of the internet didn't agree. "That's bad for Rivers hips," commented one person. "The baby doesn't look happy," said another follower. Jamie defended his wife and choice of baby carrier online. Good for him. There are some parenting choices that might not be for everyone, but at what point does it become OK to share your negative opinions with people you don't know who are just out for a birthday dinner. Considering Jamie and Jools have five kids, I think they know what they are doing by now.
4

Kate Middleton - The Royal Discipliner
Being a celebrity leaves you open to public criticism. Now, imagine how much more intense being a royal must be. Kate Middleton has a whole other social code she has to abide by. She seems like a great mom to me, although even her parenting has been questioned. Why? Allegedly she is too harsh on her children and received criticism for scolding George in public. This shows that you really can't make everyone happy, from not disciplining your children enough, to disciplining them too much, the public is always going to have conflicting opinions on what is best. Kate has been very open and honest about motherhood being rewarding and also challenging. At a speaking engagement, she candidly shared that the first few months with a newborn were the most challenging for her. She also highlighted that 2 in 10 women experience pregnancy related mental health issues. She said she "hopes to end the stigmatization of mental difficulties that can so often lead new moms to feel isolated and hopeless."
3

Kourtney Kardashian's Tumbling Toddlers
Who could forget when Penelope Disick got slammed in the face by a car door while walking behind mom Kourtney Kardashian. The three-year-old was knocked down and left crying on the pavement before her nanny scooped in to pick her up. Something similar actually happened previously with Kourtney's son Mason. When he was one years old, he tumbled out of the car. He was riding in the back with his mama when the door opened. Shortly after the incident, Kourtney was photographed taking her son to a plastic surgeon. Any parent would feel horrible if these accidents happened to their child, I'm sure Kourtney must have too, but it didn't stop the online backlash against her, questioning her parenting skills. This isn't the first time the Kardashian sisters have come under fire for their parenting skills, more on Kim later.
2

When Jessica Simpson's Daughter Learned To Fly
No stranger to public criticism, Jessica Simpson turned her ditsy persona into a hit reality star then a savvy business woman with a billion dollar clothing line. Despite her success other parents still hate on Jessica. She was recently criticized for posting a photo of her hubby throwing her daughter Maxwell up in the air while on a family vacation. Followers went from cautioning her to be careful to telling Jessica "your daughter is not a football." Some people said it's OK the throw your kid in the air, just not that high, others swore it was never OK, while others said we have become such helicopter parents that kids can't have fun these days. The opinions of Jessica's followers were all over the place. Jessica probably wanted to share what she thought was a sweet family moment, but boy did that ever backfire. She kept the photo on her Instagram account and decided to ignore the comments, or at least didn't reply to them.
1

When Tori Spelling Bleached Her Kids' Hair
Tori bleached her children's hair and fans were not OK with it. At first the story seemed to fake to be true, but upon comparison fans noticed the children's hair was noticeably lighter, and we are not talking highlights from the sun. Why would she do such a thing? Some fans said it was so her kids would look more like her. Whatever the reason being the dye job, Tori's followers seemed concerned about the harsh chemicals in the dye, with one saying "her kids will have limp hair by the time they are teenagers" and "how irresponsible." Tori stands by her decision saying it was something her and her kids decided to do together during summer break. She said being in the public eye is just part of her life and she doesn't take criticism too seriously. While I think it's great she makes her own choices for her family and stands by them, you have to wonder if she considered how much upkeep it would take to maintain or how toxic it is.
Sources: Today.com, Dailymail.com, Therichest.com, Vogue.com, TheGlobeandMail.com