Parents are supposed to love and nurture their kids and protect them from harm, but sometimes they can be a cause of shame and embarrassment. When it comes to parenting and dealing with kids, celebrities are no different than the next-door neighbor. While many celebrities try to protect their privacy and keep their families away from public scrutiny, there are some who revel in the limelight. There are celeb parents quite active on social media, and some are addicted to posting pictures and videos of their kids.
Having celeb parents can come with a whole range of complexities. Born with fame and money, celeb kids seem to enjoy the good life with their famous parents. They jet set around the globe and hop from one gala event to another while the media and the paparazzi hover around them. However, a celebrity life can also lead to shame and embarrassment that will remain in the minds of the public for a long time.
Below we look at 15 celeb parents who publicly shamed their kids. Some of these celebs are annoying parents who shame their kids intentionally. Then there are those who do it unwittingly, only realizing too late that their actions had caused irreparable damage to them and their kids. But the worst of all are those done with malice.
15

Thoughtless Pig? 

[caption id="" align="alignnone" width="1024"]
via: zimbio.com[/caption]
Alec Baldwin may be a comedian who makes people laugh but his daughter had to bear the brunt of his fury. He lambasted his daughter through voicemail when she did not answer the phone. Baldwin was in New York when he made the call to his daughter, Ireland, who lives with her Mom Kim Basinger in Los Angeles. It was supposedly a scheduled call and Baldwin was furious when his call went to voicemail.
Baldwin ranted that she was a thoughtless pig, rude and didn't have the decency or brains of a human being. He went on to say that he didn't care that she was a child of 11 or 12-years old. The voicemail became public leading to a major embarrassment for both daughter and father. Baldwin later apologized for losing his temper, but the court banned the 30 Rock star from seeing his daughter. No prize for guessing who is the thoughtless pig.
14

Ozzy Osbourne - No Thongs Please
Every father feels protective of their daughters. They have a picture in their mind of what their girl should be like. Some parents are rather strict about what dress their daughters should wear. Ozzy Osbourne is one such parent who thinks that his daughter should be dressed 'appropriately.' Wearing thongs is completely out of bounds for his daughter.
Kelly was at home with her friends when Ozzy saw her wearing the skimpy thong that her mother had bought for her. The Black Sabbath rocker said that thongs were for whores. He then pinned Kelly to the ground and cut off her thongs. Her friends stood there, watching with mouths wide open, as her dad pulled the thong out of her jeans.
The incident left Kelly mortified. It was not the only time her dad was a major cause of embarrassment for her, but this was definitely the worst.
13

Motormouth Mommy

[caption id="" align="alignnone" width="1399"]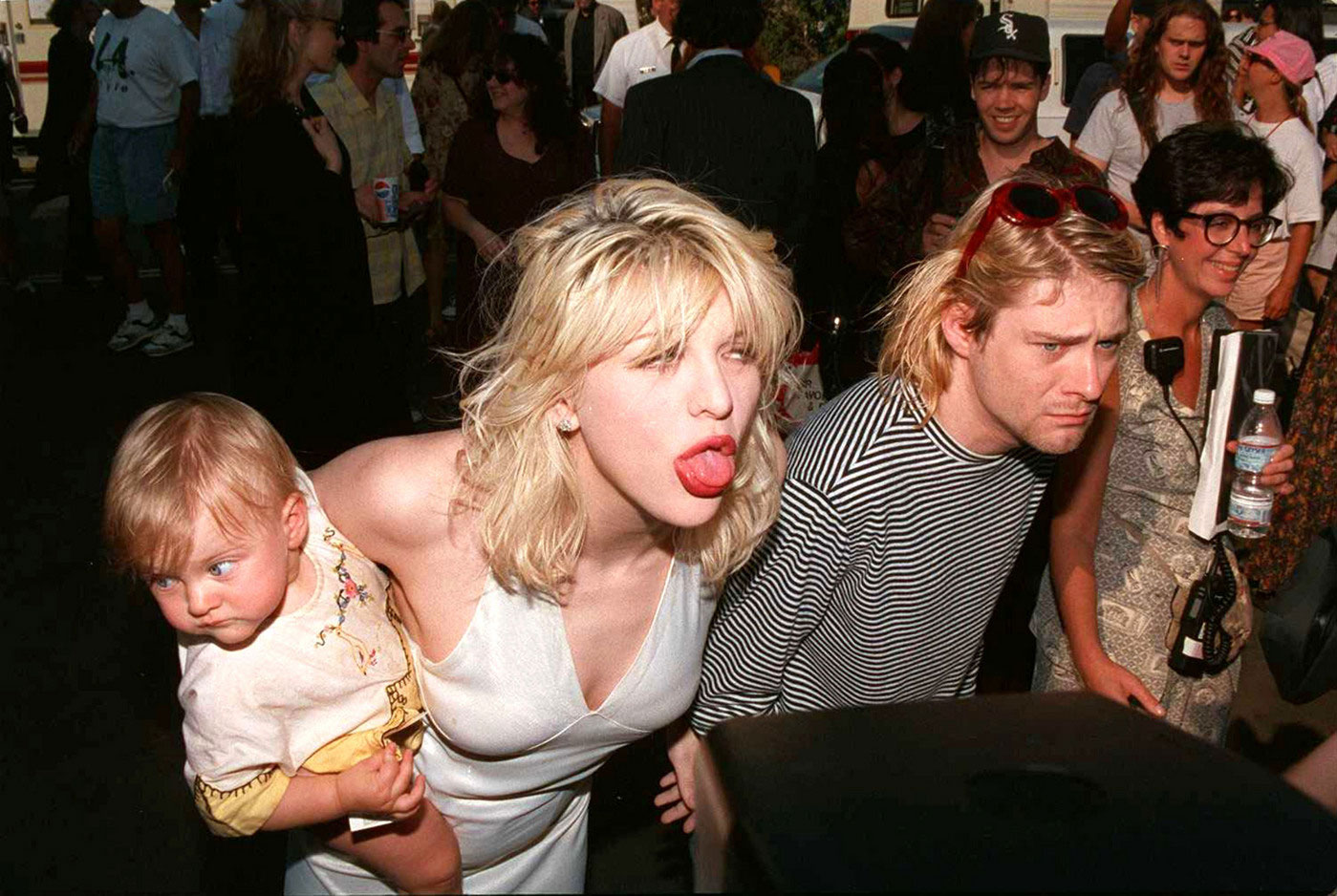 via: celebitchy.com[/caption]
Causing unintentional embarrassment can be upsetting, but shaming your kids on purpose can be hurtful. The singer and her daughter Frances Bean have always had a tempestuous relationship. In 2009 a judge had placed a temporary restraining order on Courtney banning her from contact with her daughter. But this time the singer took to social media to shame her daughter publicly.
Courtney Love accused her daughter of having sex with Dave Grohl, former Nirvana bandmate of Frances' dad Kurt Cobain. Both Dave and Frances denied the allegation and Frances called for twitter to ban her 'motormouth mommy.' She said that Dave and she shared a platonic relationship.
Courtney later apologized for believing in the 'gossip.' However, she did it again over twitter, bringing the whole affair to the public eye once more. No wonder that Frances felt doubly hurt and the distance between mom and daughter has widened.
12

Mom Gives Special Treatment

[caption id="" align="alignnone" width="1222"]
via: justjared.com[/caption]
Kate Plus 8 is a reality show about a mom struggling to bring her eight kids up with all the love and care she can give. The show, however, has its fair share of critics who feel that Kate Gosselin, the star of the show and mother, is exploiting her children. Many critics worry about the publicity that the young children have to endure. But Kate has once drawn flak for revealing the condition of her son Collin.
In a major interview, Kate Gosselin revealed that her son Collin had been sent away from home for 'special needs' treatment. The revelation comes after Kate had been away from the spotlight for a few months. Her critics were quick to accuse her of exploiting her 12-year-old son's condition for cheap publicity. Many feel that this would hurt Collin's image for a long time and the real shame would come when he grows up.
11

Jennifer Aniston - Snubbed From The Grave

[caption id="" align="alignnone" width="1256"]
via: windows.net[/caption]
Jennifer Aniston had an antagonistic relationship with her mother Nancy Dow while she was alive. Nancy Dow wanted to cash in on her daughter's fame much to the chagrin of her daughter. The two had a falling out when Nancy spoke to TV show Hard Copy about her daughter. Then in 1999, she wrote the book From Mother and Daughter to Friends: A Memoir. The Friends star was against her mom writing about her personal life and their rift widened.
The final snub came when Nancy died and left Jennifer out of her will. Despite the fact that it was her daughter had paid most of her bills before she died, Nancy left her condo, her money, and personal writings, that were mostly about her famous daughter, to a relative. This goes to show that even from the grave mothers can still shame their daughters.
10

This Is War 
Leighton Meester was infamously born in jail while her mother, Constance, was serving a drug related sentence. Leighton's grandmother brought her up while her mom completed her sentence. As though having a jailbird mom was not embarrassing enough, Constance, who continues to find herself in and out of jail, keeps making headlines because of her conflicting relationship with her daughter.
The Gossip Girl star accused her mother of using medical funds for cosmetic procedures. She sued her mother for using the money that was meant for treating her brother, Alexander, who was ill at that time. Constance was not one to take things sitting down. While denying the allegations, she counter-sued her daughter for $3 million in damages. The mother daughter duo stopped short of an all-out war when they managed to reach a reconciliation and Constance withdrew her lawsuit.
9

Girl Gets Interrupted 
Angelina Jolie's parents divorced while she was still a baby. Her father, Jon Voight, has often been accused of being mentally abusive and sexually unfaithful. It came as no surprise that the tumultuous relationship often made it into the tabloids. Estrangement and reconciliations became a normal routine for the star of Tomb Raider, where they appeared together after one such reconciliation. However, Voight seemed unable to maintain a stable relationship with his daughter when he publicly expressed his feelings about her during an interview with Access Hollywood.
Voight crossed over all limits when he admitted that he felt his daughter had a 'serious mental problem' dating back to her childhood. This came in the backdrop of her split with Billy Bob Thornton, and her father wanted to make sure she got help. Quite apparently, Jolie was furious and cut off all relationship with her father for shaming her in public.
8

Eminem – Cleaning Out My Closet

[caption id="" align="alignnone" width="1493"]
via: bet.com[/caption]
Eminem may have been the best-selling artist in the first decade of the century, but his relationship with his mother, Debbie Nelson, was out of tune. When he was only 18-months old his father abandoned him with his mother. One might have thought this would bring the mother and son closer. However, the two did not appear to get along well. This became evident when Debbie filed a $7 million lawsuit against Eminem in 2002.
Debbie claimed that her son was defaming her in song lyrics by calling her an alcoholic and drug addict. She repudiated her son's claim that they lived in poverty when Eminem was a boy. She wrote a tell-all book and painted a picture of the rapper as a spoilt brat. Eminem was not only left red faced but also had to shell out money to pay for damages to his mom.
7

Dad & Son's Fight Club

[caption id="" align="alignnone" width="3196"]
via: businessinsider.com[/caption]
Hollywood and the world's most famous couple Brad Pitt and Angelina Jolie seemed like model parents. The power couple with their six kids looked like the perfect family, the stuff of which fairy tales are made of. However, not all is as it appeared in Brangelina world. An incident between Brad Pitt and adopted son, Maddox, on board a private jet set off a spark that blew away the façade of a perfect family.
While the family was returning to the US on a trip from France, Brad allegedly attacked Maddox. Brad and Angelina were arguing and Maddox came to his mom's defense, which made Brad lunge at him. Reports suggest that Brad made contact with his son, though it is unclear in what fashion. The incident has led to the couple separating and filing for divorce. Although he may not be the reason for the breakup, Maddox would find it hard to forget the way his dad acted.
6

Dangling On The Edge

[caption id="" align="alignnone" width="2037"]
via: netdna-ssl.com[/caption]
Michael Jackson is not everyone's idea of a model parent. As much as the music and the dances he was popular for, Jackson was also constantly in the limelight for his substance addiction and supposed child sexual abuse. He also had to endure his fair share of lawsuits and defamation cases, before his controversial death at the age of 50.
Jackson is also well remembered for dangling his youngest child, Prince Michael II, from a balcony. Ironically Jackson was in Berlin to accept an award for philanthropic work on behalf of children. Attempting to connect with his fans, the King of Pop came out on the balcony of his fourth-floor hotel room with his son in one arm. Fans cheered while some screamed fearing he might drop his 9-month-old son.
Prince would be too young to remember the incident himself. But the world would never let him forget he was the son Michael Jackson dangled from a balcony.
5

That's My Jumper

[caption id="" align="alignnone" width="1600"]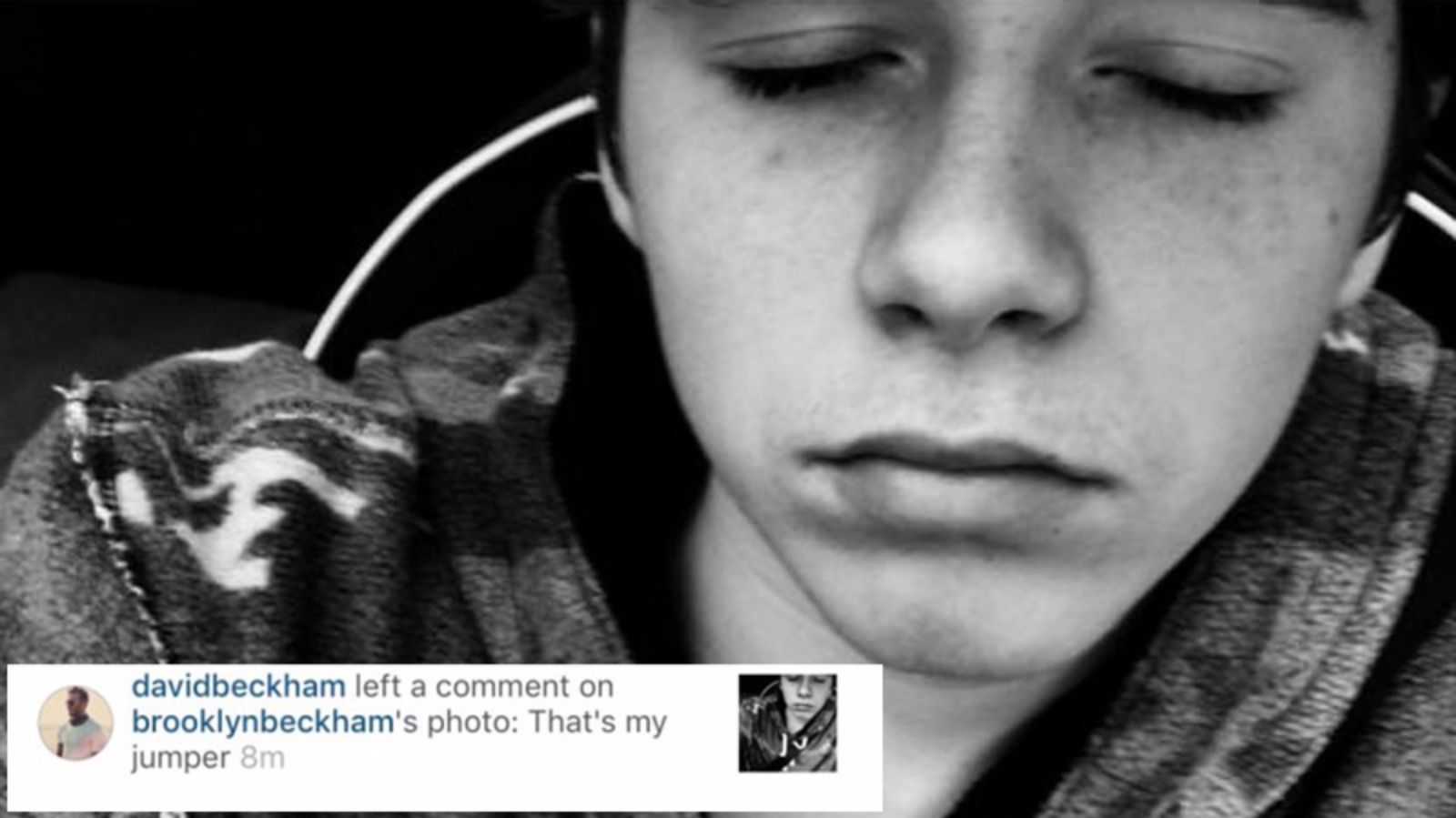 via: itv.com[/caption]
Soccer star David Beckham loves to pull the legs of his lookalike son Brooklyn in public. From posting embarrassing photos of his son on social media, chaperoning him on a date and shouting 'I love you' in public, David has been a rather annoying parent for the teenager. Often, the soccer legend uses social media to publicly tease and shame his son and make him the butt end of his jokes.
David often accuses his son of stealing his style. Brooklyn posted one of his signature black-and-white selfies on Instagram, showing him wearing a printed hoodie and pulling a face and writing 'rocking the old school Ralph Lauren.' This instantly prompted his dad to put him down with a jibe, 'that's my jumper.' On the bright side, Brooklyn is quite unfazed over his dad's shenanigans, taking everything in his stride with a smile.
4

Material Girl To Social Media Girl
As the best-selling female recording artist of all time according to the Guinness World Records, Madonna's parenting may also garner a record of sort. Dubbed by some as one of the world's worst celebrity parents, she has drawn criticism from both the public and her own family for her treatment of her children. Her main weakness being oversharing on social media.
The Material Girl posted photos of her son, Rocco, that the teenager was none too pleased about. She posted photos of him dressed as a girl, a video showing him do a backflip wearing orange underwear accompanied with a caption "Rocco's preferred profile #nosausage."
No wonder then when his parents' divorced, Rocco, wanted to be as far from his mom as possible. Escaping from his mom, he went to live with his dad, Guy Ritchie. The custody battle over him evidently became a no-contest.
3

Mental Problems
Among some of the most tumultuous relationship, celeb parents share with their kids, Rosie O'Donnell and her daughter Chelsea's top the list. Chelsea describes her mom as an overbearing parent. The comedienne once threatened to hit her daughter with an empty wine bottle and even told her she could kill her if she wanted to. The teen made this revelation after her mom stated publicly that Chelsea was 'mentally ill.'
The teen refuted the allegations and said there was nothing wrong with her. She accused her mother of trying to defame her. Chelsea said that her mom kicked her out of their home in New York and posted a message on her website saying her daughter was missing and had run away from home.
After she turned 18, Chelsea left home and went to live with her biological mother. She said that she has no love for Rosie. After her ordeal, no one could blame her.
2

Courtney & Coco – In A Barbie World

[caption id="" align="alignnone" width="1000"]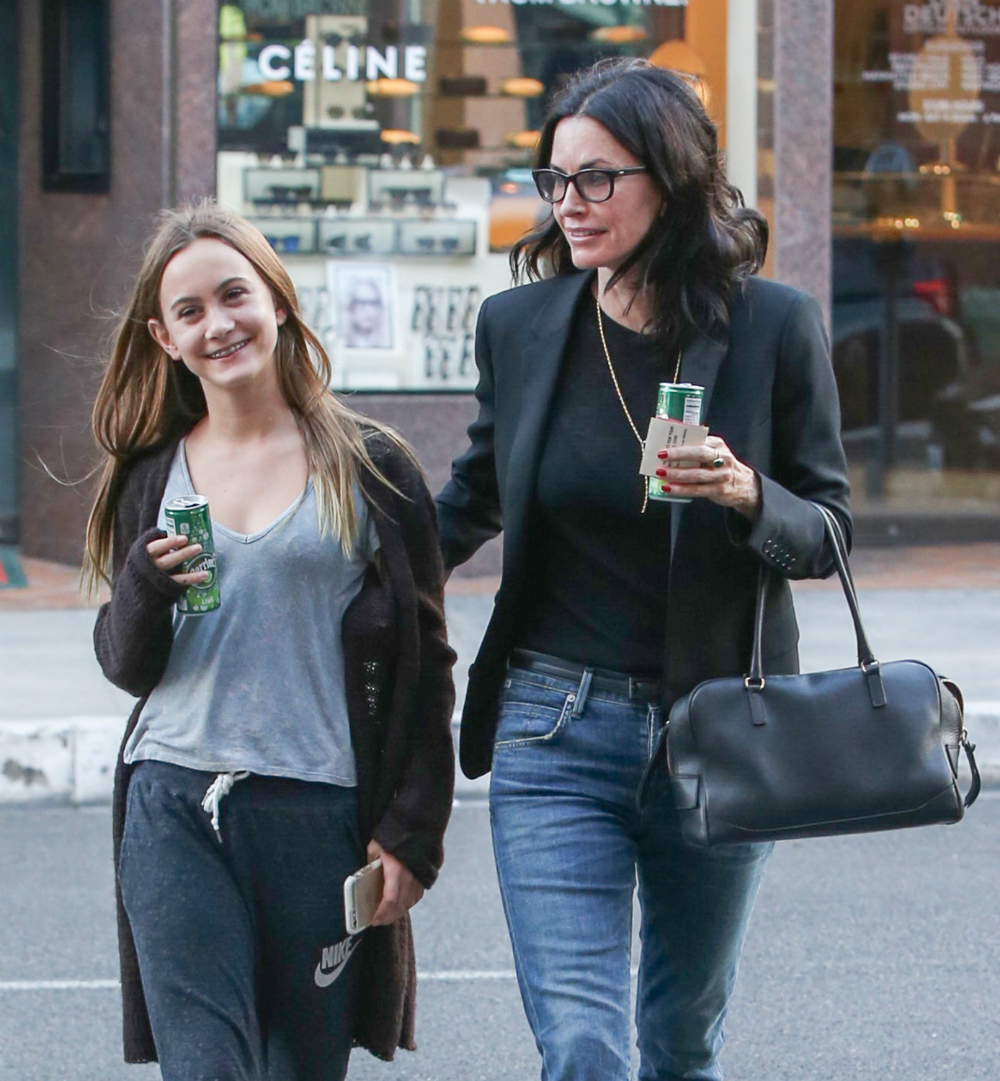 via: celebitchy.com[/caption]
Which parent would not love to talk about their kids to family and friends? Parents love to discuss their kids' likes and dislikes to others. Celebrity parents are no different when it comes to sharing about their kids. However, kids do not welcome such public discussion about their personal life. Courteney Cox found out too late that children, especially those of celebrities, are vulnerable when exposed to public scrutiny.
It happened when Courteney was on the The Ellen DeGeneres Show. She revealed that she loved Barbie dolls as a kid and her daughter Coco is obsessed with them. Not only at Christmas and birthdays, Coco gets Barbie dolls almost every day from her dad, David.
Coco was not only upset at her mom's disclosure, she also lost her love for Barbie dolls. Barbies were no longer 'cool.' Mom and dad have had to find something else to gift their baby doll.
1

Will Smith - Feel The Love
Will Smith wants everyone to know that he loves his son, Jaden. He is not shy about PDA and often holds his hand and kisses him on the cheek. But he went overboard trying to prove their intimacy by locking lips with him during a TV interview. The incident left Jaden red-faced and wincing with shame. The 14-year-old held his head in his hands and groaned that is was ridiculous and that it hadn't happened in a long time.
Father and son were on Thai TV to promote their film After Earth when Smith made the controversial kiss. It happened after the host Woody Milintachinda said that he felt a distance between the father and son they portrayed in the movie. He asked whether this was true in real life. Smith proceeded to show that it was not and ended up shaming his teenage son.
Sources: PageSix, Trbimg, IBTime, Heart, Stuff, Huffingtonpost