The world we live in seems to get crazier all the time. Not a day goes by without the media bombarding us with horrific stories full of hatred and violence. Between terrorist attacks, wars, and general crime, it can be difficult seeing all of the sadness and hate dominating the news cycle around the world. Unfortunately, that hate and sadness can involve people of all ages, often this even includes children. Despite how hard it is to hear about tragedies that involve young people whose lives were taken much too soon, or altered irrevocably, some of the most famous FBI cases involve children.
A few specific stories may come to mind when you think about notorious FBI cases that revolve around children. Many people may think of JonBenet Ramsey, the little beauty queen who stole the world's heart when her disappearance was being investigated. Perhaps Jaycee Dugard comes to mind, the young girl who was held prisoner by her kidnapper for years and years in a backyard shelter. She even gave birth while in captivity. All of these stories are heartbreaking, but thankfully some of them do have happy endings. Here are 15 of the craziest FBI stories that involve children.
15

JonBenet Ramsey

[caption id="" align="alignnone" width="1825"]
via: oxygen.com[/caption]
JonBenet Ramsey was a six-year-old beauty pageant queen. She lived in Boulder, Colorado with her family - both parents and her older brother. Her parents were well-respected members of the community and JonBenet herself was popular and loved by everyone that knew her. Her disappearance occurred on Christmas night in 1996. The case sparked interest all over the country and received tons of media coverage for many years following the incident. Lifetime even made a film about the case.
After an investigation following her disappearance, her body was discovered in the basement of the family's home. She had been strangled and hit on the head with blunt force, breaking her skull. Although a ransom note was found in the home the night she disappeared and there were many major suspects in the case, no one was ever convicted of her murder. The tragic death of JonBenet Ramsey is still unsolved today, and the identity of her killer remains a mystery.
14

Jon Venables And Robert Thompson

[caption id="" align="alignnone" width="1400"]
via: ppcorn.com[/caption]
Most of the time when we hear about criminal cases involving children, the children are typically the victims. But in a rare twist of events, occasionally the tables will turn and the children are the ones who commit the crime. This leaves many wondering how it's possible for a child's mind to function on such levels that allow them to do these things. Jon Venables and Robert Thompson were two children who fell into this category
Though they were only ten years old at the time, these two boys were already both kidnappers and murderers. In 1993 they became the youngest murderers in England. They kidnapped a young toddler from a mall and viciously beat him, nearly to death, on a nearby railroad track. The boys then left the toddler alone to die from his injuries. To the surprise and dismay of many, the boys were both released from jail once they turned eighteen.
13

Jaycee Dugard

[caption id="" align="alignnone" width="1600"]
via: abcnews.go.com[/caption]
Jaycee Dugard was kidnapped in 1991. She was taken from her hometown of South Lake Tahoe, California when she was only eleven years old. Following her abduction, a widespread investigation and search were launched, but for years her disappearance remained a mystery to everyone, including the FBI. Her family was left without answers and without the knowledge of where she was. They came to believe that she was no longer alive. Media coverage surrounding the case died down until she was suddenly found eighteen years later!
Jaycee Dugard has since shared the heartbreaking story of her kidnapping and the years in captivity that followed, eventually publishing a book detailing her experience. She was kept in a storage shed in her kidnapper's backyard for the majority of her captivity, being raped and abused regularly. While being held a prisoner for eighteen years, she gave birth to two of his children. Dugard now chooses to live a private life along with her two daughters.
12

Brenda Spencer

[caption id="" align="alignnone" width="1536"]
via: imgcdnhost.com[/caption]
One of the worst forms of crime to hear about on the news are school shootings. Each time there is a school shooting in the news, which let's face it is way-way too often, hearts the world over break for the victims and their families. It is hard to understand how anyone could ever do such a terrible thing. Trying to imagine what those children, school staff, and their families go through is not easy. Did you know that one of the first major school shootings happened in San Diego, California?
Brenda Spencer was sixteen years old at the time - old enough to understand the severity of her actions, yet not quite an adult. Despite her age, she was tried as an adult and still remains in prison for the heinous crime she committed in 1979 at Cleveland Elementary School. Using a Semi-Automatic .22 caliber rifle, she killed two people and injured nine. She pled guilty to the crime and at 55 years old has yet to be released from jail.
11

Elizabeth Smart
Elizabeth Smart was abducted and held a prisoner in a home, only miles from her own, for nearly a year before being found and reunited with her family. She was fourteen years old when a man woke her from her bed in her family's home. He threatened her with a knife so that she would go with him. He and his wife held her prisoner, raping and abusing her often.
Elizabeth Smart may never have been found had it not been for her sister Mary Katherine. Having been asleep in the same room that Elizabeth was kidnapped from, she pretended to stay asleep until she was sure that they had left the home. She later identified the man as someone hired to do some odd jobs for the family around their home. He is currently serving a life sentence for the crimes he committed against Elizabeth.
10

Marybeth Tinning

[caption id="" align="alignnone" width="1024"]
via: hdnux.com[/caption]
Sometimes when cases are finally solved after years of remaining a mystery, it leaves people wondering how the mystery went unsolved for so long. Sometimes it seems like the answer has been staring investigators right in the face the entire time. In one case, it truly was. In 1985, Marybeth Tinning was accused of killing her youngest child. Perhaps shockingly, Marybeth had already buried seven more of her children prior to this.
Although she was never accused of being involved in the deaths of any of her other children, Marybeth supposedly confessed to murdering at least three of them. Following this confession, the deaths of the others were investigated but foul play was never proven. The deaths of most of her children were not ever able to be fully explained. They were seen as mysterious at the time, but they were not questioned when they occurred. Marybeth is currently serving a life sentence in prison for her crimes.
9

Michael And Chucky Palmer
It's not unheard of for siblings to go missing at the same time. It happens more than we would think. But what certainly is unusual and strange is when two siblings both go missing more than ten years apart. This happened to brothers Michael and Chucky Palmer, and neither of them has ever been found.
Michael Palmer disappeared at age fifteen. The family lived in Alaska at the time and Michael was the youngest of his siblings. In the middle of the night, one night in 1999, he was riding bicycles with a group of friends and supposedly fell behind the group. Michael was never seen again. Eleven years later, Chucky Palmer went riding on snowmobiles with relatives in the mountains. Chucky was similarly separated from the group, never to return. Both cases remain unsolved today and continue to puzzle investigators.
8

Belcher Islands Massacre
In 1941, a series of murders were committed on islands in Hudson Bay, Canada. One thing that all of the victims had in common was that they were members of a small cult. This cult centered around two people who were able to convince their followers that they were Jesus and God. Unfortunately, several of their followers, adults and children alike, would meet tragic fates.
One of the victims of this massacre was a thirteen-year-old girl who publicly expressed disbelief in the return of Christ. She was brutally beaten to death for her transgression. A few adult men were also shot to death by the cult leaders. A sister of one of the cult leaders committed a larger crime, which included victims from their own family. She was suffering from a delusion that made her think the world was ending. She left twelve people, including both adults and children, out on sea ice without clothing. Six of them died from exposure.
7

Willie James Bosket

[caption id="" align="alignnone" width="1200"]
via: nydailynews.com[/caption]
Sometimes children amaze us with what they can do. This includes how their minds work and what their imaginations are capable of. Usually, they amaze us in positive and impressive ways. After all, children are often praised for their innocence. It is one of the characteristics society loves most about them. However, in this case, the child was far from innocent, and he's currently one of the most dangerous inmates in the state of New York.
Willie James Bosket was caught at age fifteen for murdering two men. It was later discovered that by this time he had already committed more than 2,000 crimes! That has to be some kind of record, doesn't it? At this time, the longest sentence that could be handed down to an underage child in New York was five years. This case prompted the creation of the Willie Bosket Law, which allows kids thirteen and older to be tried and convicted as adults.
6

Edmund Kemper

[caption id="" align="alignnone" width="1200"]
via: nymag.com[/caption]
Nearly everyone in the past couple of generations has seen or heard of the movie Psycho, or perhaps you have seen its more recent television prequel series, Bates Motel. It's clear from the start of the story that the boy is troubled, although somehow it still goes unnoticed by the other characters for years. Sure, it's just a movie, right? Yet it's also one of our worst fears and one of the most famous horror movies of our time. Edmund Kemper is about as close as it comes to a modern-day Norman Bates.
Edmund Kemper began his career as a serial killer at age fifteen. He started with shooting both of his grandparents during a visit with them in California. He later murdered and disassembled the bodies of eight people, including six young women and his own mother. Talk about a psycho! To make matters worse, his reasoning behind the crimes was that he simply wanted to "see what it felt like."
5

Shawn Hornbeck

[caption id="" align="alignnone" width="1200"]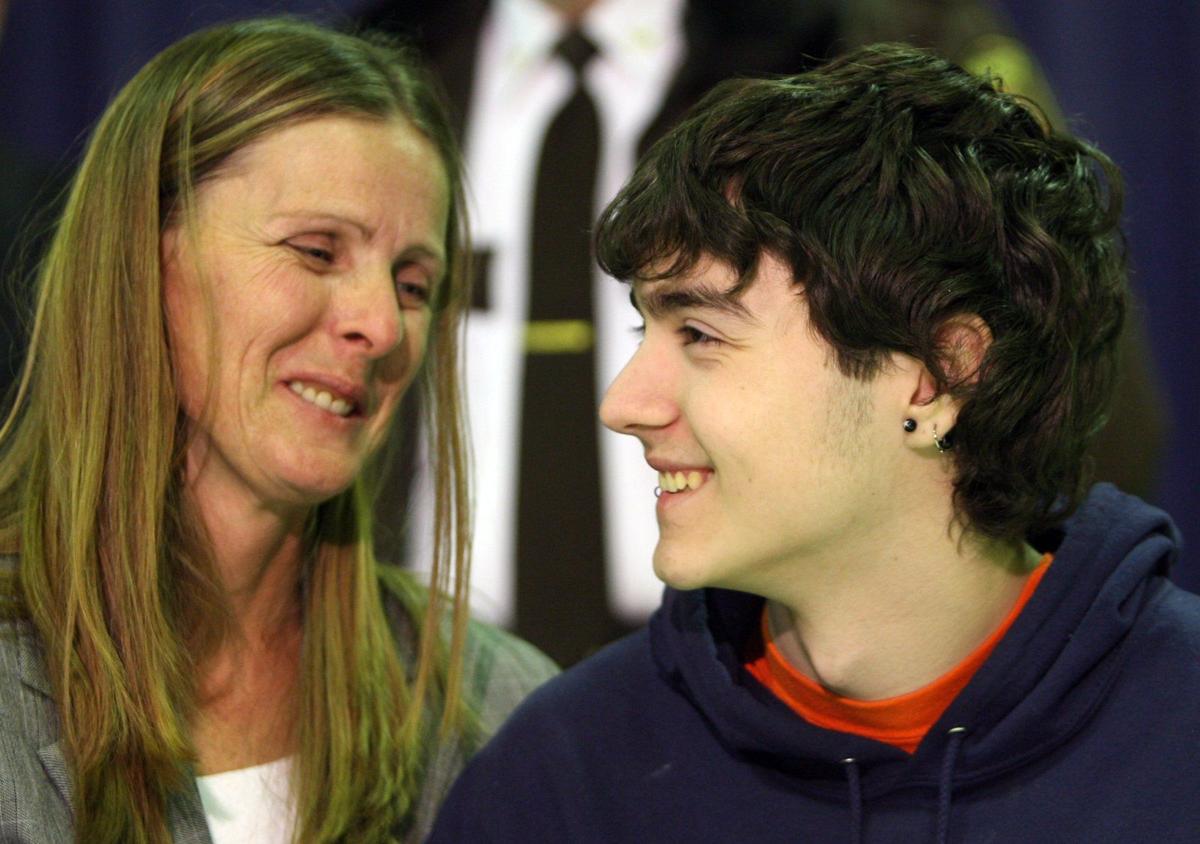 via: townnews.com[/caption]
Most FBI cases involving child disappearances and abductions do not have happy endings. It is unusual to see a child alive again after they have been kidnapped. Many times they are never even found at all, leaving the families of the children without closure. They never know what happened to their child. Fortunately, sometimes the missing children are found before it's too late, as was the case for Shawn Hornbeck.
Shawn Hornbeck was kidnapped while riding his bike in his hometown of Richwoods, Missouri in 2002. He was eleven years old at the time, and he remained missing for four years before being found in the apartment of his kidnapper, along with another boy who had been missing for only a few days. Their abductor received life imprisonment for the abduction and molestation of the two boys. Shawn Hornbeck is currently in college and doing well.
4

Kamiyah Mobley

[caption id="" align="alignnone" width="1669"]
via: wordpress.com[/caption]
People who kidnap and commit horrible crimes against children can have many different motivations such as kidnapping, abuse, and murder. Whether they are mentally ill or just seeking a sick type of gratification from it all, the FBI has heard it all. But this case is a little bit different. Kamiyah Mobley lived with a woman she believed to be her mother for eighteen years. As it turned out, this woman was actually Kamiyah's kidnapper.
Mobley went missing from a Florida hospital when she was only eight hours old. Gloria Williams went into the hospital that day posing as a nurse and left with Mobley. She then proceeded to raise the child as her own. Though she never treated her badly and even raised her in a church, Kamiyah said she had some suspicion she'd been kidnapped after applying for her first job. Despite all that the FBI has seen, surely this case was a new one!
3

Cross Country XI

[caption id="" align="alignnone" width="1400"]
via: fbi.gov[/caption]
It is a well-known fact that child trafficking is a big problem both in the United States and around the world. Most children who are kidnapped are taken from public areas. They are then sold to people in other countries to be used as slaves or for sexual purposes. Many children are saved every day, thanks to the FBI, but even more remain in servitude. Luckily, many children were saved from a recent trafficking operation known as "Cross Country XI."
The FBI arrested at least 200 people accused of sex trafficking and also managed to rescue 84 victims from all over the country. Two particular victims that were mentioned were siblings - a five-year-old and three-month-old girl. They were rescued in Denver when a family friend was caught trying to sell them for $600. The FBI stated that the average age of children rescued most recently was fifteen years old.
2

The Beaumont Children

[caption id="" align="alignnone" width="1024"]
via: newsapi.com.au[/caption]
Unfortunately, while crime rates are high in the United States, there's still plenty of crime in the rest of the world too. One particular case, which is still a mystery today, was investigated by the Australian version of the FBI back in 1966. If a person has an interest in infamous cold cases, chances are they've heard of the Beaumont children. They were just nine, seven, and four years old when they mysteriously disappeared.
The children were last seen traveling on a short bus trip from their home to a nearby beach. Some witnesses stated that they had spotted the children walking on the beach with a man who appeared to be in his thirties. A store owner who knew the family well claimed to have seen the oldest child buying snacks in the store. The case remains one of the biggest mysteries in Australia today.
1

The Fowler Twins

[caption id="" align="alignnone" width="1140"]
via: post-gazette.com[/caption]
Hearing about children being abused is a difficult thing, these stories leave people wondering what kind of person could do such things to an innocent child. It's even worse when the abusers are the parents of the victims. In the case of the Fowler twins, the children were a mere nine months old at the time of the crime. A couple took their two infant twins into a hospital in Tulsa and they were found to be in worse condition. than anyone there had ever seen.
One of the baby girls had a finger that was badly infected from a hair that had tightly wrapped around her hand. Upon further examination, medical professionals found a maggot inside the body of her sister. The sisters were also malnourished and covered in sores and diaper rashes. The mother of the children simply stated that the reason for this was that they couldn't afford medical bills that would have come from seeking care sooner.
Sources: NYDailyNews, Buzzfeed, Ranker, ABCNews