Who doesn't love a good courtroom drama? Whether it is in a cinema, a novel, or in a play, people love watching legal drama unfold before a judge and jury. But, how would people feel if the plaintiff was their own child? What then? What a tragic feeling it would be!
In poetic language, for parents, kids are the elixir of life. But in the US, kids suing their parents for anything and everything is not that uncommon. But in many other countries, kids don't enjoy such extravaganza. This is definitely a matter of debate, isn't it? Some genuinely feel that giving too much power of freedom to kids may bring catastrophe. Some others strongly feel that since kids are such easy prey, chances are on the higher side for a civil rights violation!
Whatever the case may be, we are not entering a debate here. We don't want supporters or protesters. Instead, we would like to bring out 15 interesting cases where kids sued their parents for bad (good?) parenting. We hope that this is going to definitely help you in the long run. You at least get an idea of what may go wrong whenever such situations arise with your own kids. So to intensify your knowledge base, here we go with our list of 15 kids who have sued their parents.
Parents, beware! Your kids are in charge!
15

Estranged Daughter Sues Her Parents For Tuition Fees
The parents of a 21-year-old New Jersey woman have been ordered to pay $16,000 a year in college fees for her, even though they haven't had any connection with her in two years. "They can hold me in contempt of court. They can do whatever they want. I'm not going to pay," says Michael Ricci, Caitlyn's father. He wanted to have his estranged daughter back.
A judge ruled in favor of Caitlyn and told her parents to help fund her out-of-state tuition at Temple University.T he family was again back in court, with Caitlyn filing a motion to hold her parents in contempt of court after refusing to pay. Caitlyn's mother, Maura McGarvey, says that though they are happy that their daughter is well and alive, it hurts when she doesn't even look at them. "When I got emotional in the courtroom or when Michael got emotional in front of her, she doesn't have any emotion."
Caitlyn has been moved out voluntarily after clashing with her parents when she refused to follow their rules. Caitlyn has been living with her grandmother, who funded the lawsuit.
"A lot of people call her a spoiled brat because she wants her parents to pay 100 percent of her college fees. And in fact, she is not asking for that, never has been," Caitlyn's attorney said. Who is blaming whom and who is right? Readers, you may decide!
14

Son Takes His Mom To Court Over A Bar Mitzvah Gift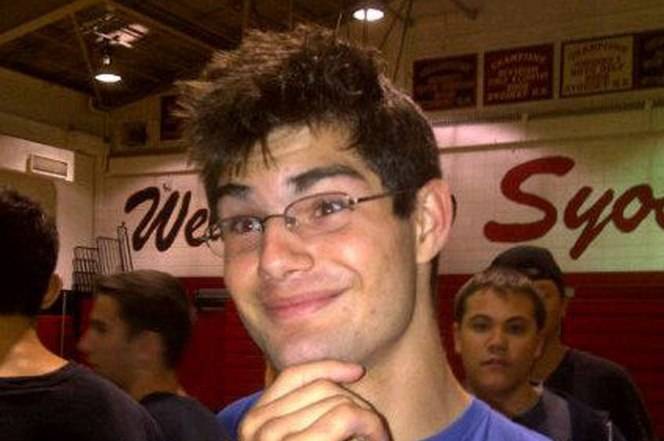 This is indeed a bizarre case that started over a grandmother's Bar Mitzvah gift for her grandson. A 20-year-old man successfully sued his own mother for the $5,000 that was promised to him when he became a man at the age of 13. A judge ruled that Jordan Zeidman was entitled to a Bar Mitzvah gift from his grandmother that his mother was apparently holding for his college fund. Zeidman's parents divorced in 1998 and agreed to contribute to their son's college fund, according to Nassau County judge Scott Fairgrieve's ruling.
Among the evidence Fairgrieve cited was Zeidman's testimony that at his Bar Mitzvah in October 2007, his grandmother said, "I have $5,000 for you. Just like I gave to your brother and sister. And I'm going to give it to your mom to hold for you". Unfortunately, by the time of his ritual, Jordan's parents have been divorced and both her mom and grandmother were not invited for the function. But a conviction has no other way around. It seems mother has to pay the amount, received or not!
13

Ariel Winter - Exploited By Her Own Mother
Ariel Winter, the teenage "Modern Family" actress's mother was stripped of custody and any role in her daughter's career after allegations of physical and emotional abuse in 2012. Judges allowed the actress to live with her adult sister Shanelle Workman, who remained her guardian until she turned 18. Child protective services investigators found evidence of emotional abuse. Initially, the actress's reluctant mom denied all charges, but eventually agreed to a settlement that cut her out completely from her daughter's career.
Ariel Winter has also made more explosive claims about her 'really rough' upbringing, suggesting that her estranged parent Crystal Workman sexualized her to the extent that she would have made her pose nude even at age 12, if the opportunity arose. She also alleged that her mother had forced her to wear inappropriate outfits and even restricted her diet. 'People thought I was 24 when I was 12. If there was going to be a nude scene when I was that age, my mother would have a thousand percent said yes,' she added.
12

Olympic Gymnast Is Freed From Her Parents
At age 17, she ran away and sued her parents for snatching up her earnings of over $1 million. According to Dominique Moceanu, her father forced her to train in gymnastics. "I would think, Don't you guys (her parents) know anything besides gymnastics? Can't we go out for ice cream? Can't you be my mom and dad instead of me being your business?"
From age 12, when she won the junior national title, Dominique Moceanu had been projected as the next star in the summer Olympic sport with the highest profile in the United States. When she was 9, her father moved the family to Houston so that she could train with Bela Karolyi, the brilliant and domineering Romanian coach who had turned Nadia Comaneci of Romania and Mary Lou Retton of the U.S. into Olympic champions.
Moceanu bounced from coach to coach and began to complain of how much gymnastics had confined her. "It's tough being at the gym when you want to be with your friends, and you have no social life," Moceanu has told. But when she realized she had not much time or dime in hand, she sued her parents for mishandling her money.
11

Girl Sues Her Parents For Naming Her
An 18-year-old girl is suing her parents just because they named her Clamidya. Her name is eerily similar to the disease, Chlamydia trachomatis, commonly called Chlamydia. This, she claims, made her an easy target for her high school companions to bully her. She has filed a case for $4.8M, believe it or not!
She accused her parents for giving her a bad life with this fancy name. She had weight issues and survived 12 attempts in five years! She wanted her parents to pay for the name change and a new life. She wanted her parents to repay her for all the psychological trauma the name had cause her! Whew!
Wasn't it easier to just request them to officially change her name and move her to a new school? There are so many easier ways to settle this than to sue your parents over a name. Well! What's in a name? Quite a lot as you have found out, it can even land you in the courts. A message to all parents out there, research names well before naming your little munchkin...or you are going to get bitten when the munchkin grows into a monster.
10

Mischa Barton's Money Battle With Her Mom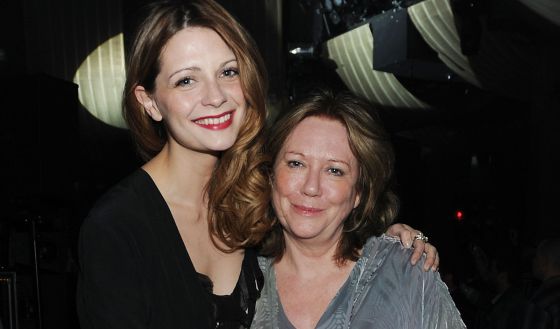 In this story, the actress daughter Mischa Barton and her mom had a fight over the money the daughter has earned! The former "O.C." actress claimed that her mother Nuala stole money from her to buy herself a $7.8 million home. Barton went after her mom in a lawsuit filed in 2015. Barton claimed that her mother kicked her out of the house that she purchased with the actress' earnings. Barton began acting as a child in films like "The Sixth Sense" and "Knotting Hill." She rose to fame when at 17, she starred on "The O.C."
Nuala served as her daughter's manager for most of her career. Barton's suit claims her mother bullied her. "While Barton was busy perfecting her craft and turning her acting dreams into reality, her mother, defendant Nuala Barton, was secretly scheming to exploit Barton's burgeoning career for her benefit," the lawsuit stated. Different reasons and different stories! Finally, it seems like Mischa Barton is having a change of heart when it comes to the lawsuit she filed against her estranged mom, as she has decided not to move forward with the suit.
9

Parents Try To Stop Their Child's Gender Reassignment
This case is over gender. A Myrtle Beach trans woman faced her parents in court over gender confirmation surgery. Despite their plea against it, a Pennsylvania area judge gave her the okay to move forward with the procedure. Though it may not be the "norm" according to some, in the transgender community, it could be the difference between life and death. Because of the protest from parents, Christine almost took her own life and then she became an alcoholic.
After winning the case, she revealed that she never wants to go back to her old life and bad addictions. Transgender people are just people who are trying to live their lives as honestly as they can and try to find happiness in life. So when parents became the blockade, Christine earned the full support of the transgender community and finally won the case. Now, it seems like she is enjoying the newfound freedom and her real self without any parental torment.
8

12-Year-Old Sues For Being Grounded
A father who was taken to court by his 12-year-old daughter after he grounded her in June 2008. She had been living with her father after her parents split up. He grounded her for defying his order to stay off the internet. The father caught her chatting on websites he had blocked and alleged that his daughter was posting "inappropriate pictures" of herself online.
The punishment from her father was that she was banned from her Grade 6 graduation trip to Quebec City in June 2008, for which her mother had already granted permission.
The father, who had custody of the child, withheld his written permission for the trip, prompting the school to refuse to let the girl go with her classmates. That's when the girl asked for help from the lawyer who represented her in her parents' separation and petitioned the court to intervene in her case.
The legal battle destroyed the father-daughter relationship. A lower court ruled in the girl's favour in 2008. She went on the trip. Finally, the father's lawyer withdrew saying that the father is "flabbergasted"! I am too!
7

Jena Malone Fights To Keep Her Mom Away From Her Money
Jena Malone at 15 years of age ended up suing her mother to be emancipated and to have control over her finances. She is a child actress from 1996. Have you seen "Contact," "Stepmom" or "For Love of the Game" at the movies, or watched "Chicago Hope," "Homicide" or "Touched by an Angel" on television? Then you have seen Jena Malone at work. This teen is blessed with talent to burn.
She's was burdened with a mother who lived off of her earnings and mismanaged her money. Jena, who was living on her own, sought emancipation from her mother, 36-year-old Debbie Malone and filed a lawsuit in Los Angeles Superior Court charges. The case appeared in Juvenile Court. The precocious 14-year-old also filed a related suit in Superior Court, accusing her mom of squandering more than $1 million. Jena won a partial victory in her quest to keep her mother away from her money. Nothing wins over money. Is blood thinner than water? In this case, yes.
6

Chris Warren's Parents Stole From His Trust Fund
Chris Warren decided to take control of his financial affairs in 2013, when he sued his mom and dad. High School Musical actor Chris Warren filed a lawsuit against both of his parents for allegedly stealing the fortune he made as a child actor. The actor who starred in all three HSM films contends that his mom, who was one of the stars of the longtime daytime soap "Passions", Brook Kerr, and dad Christopher Warren Sr. set up a trust fund for him back in 2001. Warren accused his parents of dipping into his account over the years, which reportedly had hundreds of thousands of dollars in it.
Even though the young performer did not know the exact dollar amount his parents allegedly squandered, he sued for all of the money he thought that they stole from him. Meanwhile, the Warrens were involved in a bitter divorce battle. Kerr had accused her spouse of being a bipolar dealer who had been terrorizing her. She also claimed that he then got into a physical altercation with the younger Warren.
5

Court Cuts Ties Between Mother And Son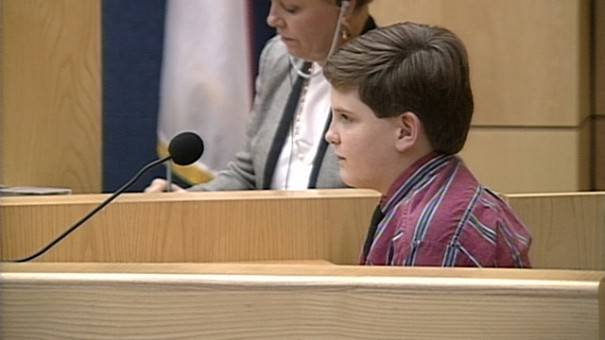 A 11-year-old boy, Gregory Kingsley in 1992, took the courageous step to divorce his biological parents in order to find happiness and stability with a family who wished to adopt him. Gregory's biological father was his initial custodian from his fourth year. But Ms. Kingsley regained custody of Gregory only to place him voluntarily in foster care five months later.
During the eleven months that Gregory was in the care of his foster family, he repeatedly declared his desire to be adopted. Consequently, in June of 1992, Gregory, who was then twelve years old, initiated a proceeding to terminate his natural mother's parental rights.
Writing for the lower court, Judge Thomas S. Kirk reasoned that Gregory was entitled to the same constitutional rights enjoyed by "all natural persons". Further, the court found it to be in Gregory's best interests to sever his ties with his natural mother.
4

Leighton Meester's Courtroom Drama
Leighton Meester sued her mother for taking money meant for her younger brother's medical bills to pay for cosmetic surgeries. Leighton Meester won a long-suffering court battle against her mother. The Gossip Girl star filed a lawsuit claiming that her mother spent money Leighton had sent for her younger brother on herself.
The 26-year-old stated that Constance Meester used the funds to have cosmetic procedures such as plastic surgery, Botox and hair extensions. Leighton's brother Alexander, is eight years younger to her and has suffered serious medical problems, so the actress used to send $7,500 a month to help cover some of his health expenses. However in court, Constance argued that Leighton had also agreed to take care of her and provide her with $10,000 a month, which is why she splashed the cash on herself. Initially, Constance hit back with a lawsuit of her own claiming $3 million in damages for 'sacrificing her happiness' to support Leighton's acting career.
3

Macaulay Culkin - The Homeless Boy
The child star felt his parents were more interested in the moolah than himself.  He sued them when he was just 15 years old. After a fierce custody battle between the Home Alone star's mother and father, 15-year-old Culkin sued his parents to remove them as legal guardians in control of his $17 million fortune. Culkin was just a teenager when he was caught in the middle of a nasty custody dispute between his parents. At one point during the court battle, a judge approved dipping into Culkin's earnings from his childhood acting roles to buy his mother and siblings a New York apartment to prevent them from becoming homeless.
Culkin's lawyer filed a motion to remove both parents as legal guardians when the actor was 15. His mother eventually won custody of him and his siblings. Finally, the father dropped his opposition to the proceedings. Rather than living life by his parents rules like any other 15-year-old, Culkin sued for emancipation and control of his money. What a fate! He eventually won the case and since then, his parents have expressed they still remain proud of the child star and hopes he's surrounded by a supportive team.
2

The 'Coogan Law'
Now it is time to have something from very old times. Heard of Jackie Coogan?
He is well known as an American actor and comedian who began his movie career as a child actor in silent films. Charlie Chaplin's film classic The Kid (1921) made him one of the first child stars in film history. What followed is legendary.
He shot to fame in no time. He later sued his mother and stepfather over his squandered film earnings and provoked California to enact the first known legal protection for the earnings of child performers, widely known as the Coogan Act. Jackie had sued his parents in 1938 for having taken the bulk of his salary from his acting days. He finally won $250,000. Coogan continued to act throughout his life, later earning fame in his middle age portraying Uncle Fester in the 1960s TV series The Addams Family.
1

Drew Barrymore - On Her Own At 15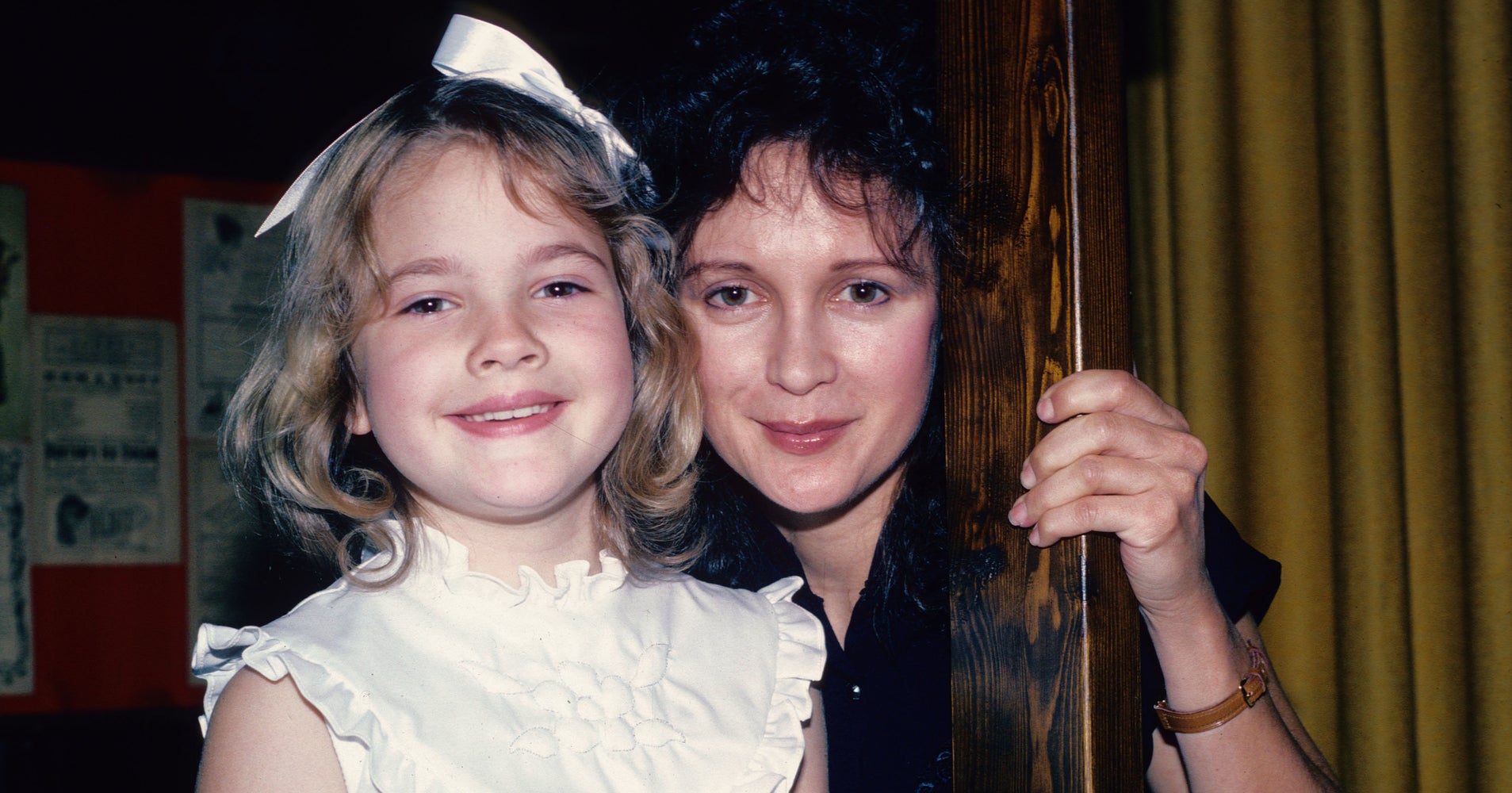 At 15 years old, Drew Barrymore sued for emancipation and won despite her age. Being a child star can be challenging, particularly when their parents mismanage their money or the kids are prevented from working on certain projects because of child labor laws. As a result, several celebrities have opted to "divorce" their moms and dads in order to pursue their careers and their lives on their own terms.
By that point in her life, her relationship with her mother, Jaid Barrymore, had turned sour. Jaid and Drew's father, John Drew Barrymore, had divorced in 1984 when Drew was just nine years old. With quite a rebellious streak, she fell into problems with alcohol and smoking even before she even hit her teenage years. "When I turned 14 and wanted to start my life over, I wanted to do things on my own terms. On the day of my hearing, my mother was there in full support of my emancipation, which would mean me living on my own." Quite painful indeed for all involved!
Sources: www.oddee.com, www.businesspundit.com