The only permanent thing in Hollywood is impermanence. Relationships, marriages, engagements, and careers almost never last. Love is a careless word thrown around and taken for granted. Bonds are broken every day under a cloak and dagger of casual affairs. It is a well-known fact that Hollywood marriages easily fall apart, but there are still some who withstand the test of time. They braved scandals, busy schedules, and infidelities and still came home to work on being together.
Maybe it is the constant acting of two people on screen that draws them together? Or maybe being holed up in a place for months shooting movies pushes these celebs to turn their backs on their loved ones? Who knows. Celebrity relationships are more difficult to maintain than those of regular people. Their love stories are documented and watched by the whole world. It must be tricky to live life when a million people heartlessly watch your every move. The perks of show business!
When couples go splitsville all their dirty laundry is splashed on the covers of tabloids and magazines, as paparazzi and reporters follow them around. This is where a simple click of a photographer's camera can make or break everything. And in break-ups, there are always aggrieved wives, girlfriends, boyfriends, and partners crying foul. A celeb is tagged a homewrecker and eventually, a divorce ensues. They say Angelina Jolie stole Brad Pitt from Jen and Kim K. ran off with Amber Rose's then-boyfriend Kanye. Here we have fifteen home-wrecking celebs that destroyed the most beloved families.
15

Angelina Jolie - Seduced Brad During Mr. & Mrs. Smith
Perhaps one of the most famous of home wreckers is A-list actress, Angelina Jolie. When we look at her we are filled with mixed emotions of love and hate. Do we hate her for stealing Brad Pitt away from Jennifer Aniston? Do we love her for being such a good actress, a humanitarian, and an awesome mom to 600 children? She confuses us! But yes, she did scoop up Brad while filming their much-publicized spy movie, Mr. & Mrs. Smith.
Jen and Brad seemed to have the picture-perfect marriage. Two beautiful people always holding hands at red carpet events. Even in paparazzi photos they still looked so in love. So what happened really? Angelina happened. Who can resist a drop dead gorgeous woman like her? She can make a man fall to his knees with just one glance. Oh wait, we were supposed to hate her, remember?
14

Alicia Keys - Pushed Herself Into Their Family
Singer, producer, and The Voice coach, Alicia Keys stole her husband from another woman. She began dating hip-hop artist, fashion and art designer, and producer Kasseem Dean aka Swizz Beatz in 2008. He was still married to wife and R&B singer Mashonda Tifrere at the time the rumors about Swizz and Alicia broke out. Mashonda blames Keys for the demise of her marriage and for seducing her husband.
Mashonda and Beatz were embroiled in a nasty divorce and custody battle over their son Kasseem Jr. Mashonda accused Beatz of being an unfit father and went after sole custody of their son. This was later granted. In interviews, Mashonda still stands firm on her statement that Alicia Keys was a nasty home-wrecker. Both women have since buried the hatchet and have been seen vacationing with each other. In 2016 Keys wrote a song about her relationship with Mashonda, Swizz, and his children and aptly titled it -- "Blended Family (What You Do For Love)." Seems all is well in the Beatz household. 
13

Gisele Bundchen - Gisele Announces Pregnancy 3 Months After Tom & Fiance Split
Everyone was surprised when New England Patriots quarterback, Tom Brady called it quits with fiance and longtime girlfriend Bridget Moynahan in 2006. Just three months after their breakup, he and supermodel Gisele Bundchen were officially dating. To some people, this may seem like a normal breakup. But the news soon broke that Bridget Moynahan was three months pregnant with Brady's child, and the rumor mills started churning.
Bundchen's untainted modeling career was suddenly thrust into the spotlight and naysayers were quick to label her as the mistress in the otherwise happy Moynahan-Brady relationship. Moynahan gave birth to John Edward Thomas Moynahan in late 2007. Brady and Bundchen married in 2009 and have two children together. With a renewed relationship, the three make sure they are good partners in co-parenting all their children. All's well that ends well in the Brady household.
12

Claire Danes - Made Him Leave His Pregnant Wife
The innocent-looking, Emmy, and Golden Globe winner, Claire Danes isn't as innocent as she looks. In the early 2000s, she was caught in a huge cheating scandal with handsome film and stage actor Billy Crudup. You might remember him as Julia Roberts' husband in the famous movie Eat Pray Love. Billy was in a serious relationship at that time with actress Mary Louise Parker.
The two met on set while doing filming for Princess Mononoke and Stage Beauty. Soon after their second movie together wrapped up, the gossip columns and tabloids were abuzz with the cheating rumors. To make things worse, Mary Louise was seven months pregnant with their son, William Atticus Parker. Claire was labeled a homewrecker and harlot for stealing Mary Louise's boyfriend. While Crudup was hated for leaving a pregnant girlfriend in his wake. Claire has since moved on and married Hugh Dancy. In an interview with Howard Stern recently, she apologized for being an immature 24-year-old and for hurting Mary Louise.
11

Evan Rachel Wood - Indulged His Horrible Behaviour 
Odd couple Evan Rachel Wood and Marilyn Manson were madly in love. An unlikely pairing of a young sultry maiden and an eccentric rock icon. They were together for four years before parting ways. Manson, a singer, songwriter, and composer was still happily married to the burlesque queen, Dita Von Teese, when he met Evan on the set of his movie Phantasmagoria: The Visions of Lewis Carroll. And the rest they say, is history.
Dita cited Evan as a major factor in the breakdown of their marriage, along with Manson's issues with alcohol, excessive partying, and drugs. Tabloids and paparazzi photos of Evan and Manson were all over tabloid magazines everywhere. In 2005, Dita filed for divorce after being married to Manson for only two years. Manson proposed to Evan during a concert in Paris in 2010 but broke it off soon after.
10

Kristen Stewart - Sneaked In A Make-Out Sesh
In 2012, people woke up to compromising photos of Kristen Stewart and Rupert Sanders making-out. Sanders was then the director of Stewart's movie Snow White and the Huntsman. Incriminating photos of the two caught snuggling and kissing on set caused a huge stir as the internet exploded with the news of their apparent affair. At that time, K-Stew was still very much in a relationship with her Twilight co-star and our favorite Cullen, Robert Pattinson.
Sanders too, was still married to former model Elizabeth Moss when the photos were leaked. Twilight fans were angry and haters gossiped non-stop about the slutty Stewart who used her nubile body to snag the older director. Sanders' marriage was ruined as his wife filed for divorce soon after. Stewart and Pattinson tried to repair their fragile relationship for months but they eventually split up too.
9

Kim Kardashian - Besties Turned Enemies 

[caption id="" align="alignnone" width="2197"]
via: hiphopoverload.com[/caption]
Kim Kardashian? A homewrecker? That she is, according to fellow celebrity Amber Rose. The most famous member of the Kardashian family was accused of wrecking a happy Amber Rose and Kanye West home back in 2010. Kim was rumored to have sent steamy nudes to Kanye when he was still together with Amber. Soon after calling her out publicly, Amber regretted calling Kim a homewrecker, she said as much on live television.Amber and Kim are now back to being good friends and they have put the past behind them. Amber gets invites to almost all the Kardashian parties and is definitely in their clique. Married and with two (almost three) children, Kim and Kanye have been the epitome of perfect coupledom. Amber too has since moved on with a slew of boyfriends and she does not seem to be settling down anytime soon.
8

LeAnn Rimes - The Ultimate And Proud Wrecker

[caption id="" align="alignnone" width="1024"]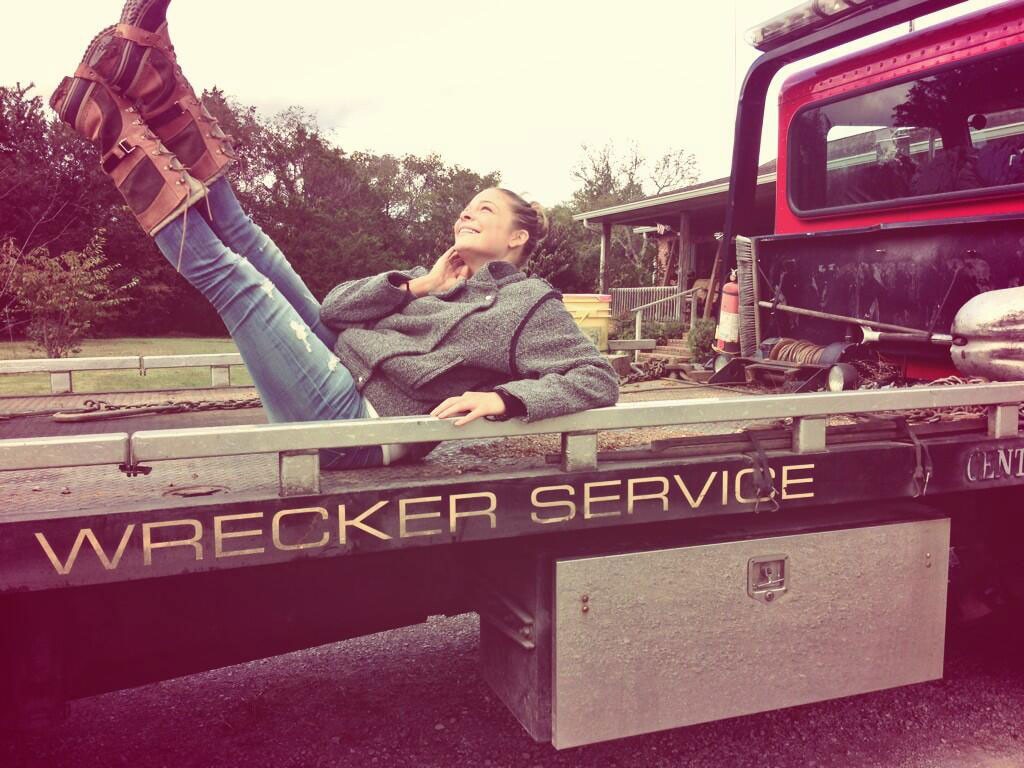 via: eonline.com[/caption]
LeAnn Rimes, the Nashville sweetheart, now lives in a quiet Tennessee neighborhood with her husband Eddie Cibrian and his two children, Mason and Jake. Life has not always been as tranquil for this award-winning country singer. In 2009 she was embroiled in a much-publicized affair with Cibrian after meeting him on the set of the made for TV film Northern Lights. Rimes was married to her manager Dean Sheremet, at the time.
Cibrian was then very much married to model and socialite Brandi Glanville. Later that same year, the pair separated when rumors started spreading about Eddie and LeAnn's budding and soon very visible love affair. Brandi called out LeAnn for wrecking her happy marriage and a twitter war between the two later ensued. Brandi finally got her divorce in 2010 and just three months after Cibrian married Rimes. Years later both women are still at each other's throats.
7

Amber Heard - Caught Kissing On The Beach
Bad boy turned loyal boyfriend, Johnny Depp cheated on longtime partner Vanessa Paradis with Amber Heard. Why would anyone want to cheat on Vanessa the renowned supermodel and Parisian beauty? Rumors were rife that while Johnny and Vanessa were still together, Amber was already very much in the picture. Some pictures floated around of Amber and Johnny frolicking on a beach somewhere, but Vanessa never really broke the relationship off until a year after Johnny met Amber.
Fast forward to Amber and Johnny's tumultuous relationship, a relationship that was erratic at best. Their constant fighting was covered by the press and eventually, a nasty breakup ensued. Amber claimed physical and emotional abuse and Johnny fired back with accusations of her having psychological problems. But just like in any Hollywood story, rumors die down and the dust settles. Amber has since been rumored to have dated Tesla's Elon Musk while Johnny is being Johnny, running around town on his motorbike.
6

Denise Richards - Gets In On Richie 
In what universe is it okay to sleep with your best friend's husband? Hollywood, of course! Denise Richards just had to do it. She just had to add "husband stealer" to her resume. Richie Sambora, the Bon Jovi rocker, is of course equally to blame for sleeping with his wife's best friend. Sambora was married to Heather Locklear at the time, you see. Locklear sites Richards as one of the deciding factors in her divorce from Sambora in 2006.
Richards and Sambora eventually split but the friendship between the previous best friends was never restored. In 2015, Locklear joined Sambora and their daughter Ava at a South Pacific resort to spend their summer vacation and they were a picture of a perfect family. Denise Richards who used to be married to Charlie Sheen has since laid low and is rumored to be dating a non-Hollywood guy.
5

Abbie Cornish - Stole Ryan Philippe And Jude Law
Abbie Cornish has that disarming kind of beauty that can leave any man breathless. Ryan Phillippe aka Mr. Reese Witherspoon was one of those breathless men. The Australian actress met Philippe while filming Stop-Loss and an affair ensued. This affair would be a factor in the demise of Philippe's 7-year marriage to Witherspoon. Her legion of followers rallied behind her while Phillippe and Cornish called it splitsville a few years later. Abbie Cornish again got in the middle of another Hollywood marriage, this time it was Jude Law and Sienna Miller. Law, with a series of infidelities behind him was back in Miller's arms after he was forgiven for sleeping with the nanny. In comes Cornish and Law, being his predictable self, bit the apple. Miller and Law called the relationship off in 2006 and they share one child. Cornish is still unmarried and working on big ticket movies. She has no children.
4

Meg Ryan - Forgot She Was Married To Dennis Quaid
It was love at first sight for America's sweetheart Meg Ryan on the set of the movie, Proof of Life. She was so smitten with Russell Crowe that everyone on the set noticed. The actress totally forgot she was married to Dennis Quaid and hooked up with New Zealander Crowe. She would later admit that Quaid had numerous affairs in the course of their marriage and that he was not the innocent one everyone thought he was.Crowe and Ryan's affair was intense. He took her back home to his ranch in Australia and there were even rumors that he was going to pop the question. Ryan, concerned about her relationship with son, Jack, felt that everything going on with her and Crowe was "too fast too soon. The passion between the two began to fizzle as Ryan slowly backed off from Crowe. Crowe, sensing he was being abandoned, went on to date dozens of women as he healed his poor, aching heart. Ryan has since renewed ties with ex-husband Quaid and is now totally out of Hollywood.
3

Gabrielle Union - Married Men Meddler
Gabrielle has been fodder for far too many rumors in tinseltown over the years. Gossip is that she has been messing around with a lot of married men over the course of her career. The most recent of which is the legendary basketball player, Dwyane Wade. After both went public with their romance in 2008, many people questioned the timing of it. Maybe because about the same time, Dwayne's wife, Siohvaughn Funches, also announced their separation.
Wade and Union married in 2014 in Miami amidst accusations from his ex-wife that they were already seeing each other when Funches and the NBA shooting guard were still married. In 2016, Funches penned a candid autobiography that narrated the high-rolling life of a basketball players wife and how her ex-husband's love of expensive custom clothes, cars, and women destroyed their relationship. She was Wade's high school sweetheart who also bore him three children.
2

Madonna - Batters Up To A-Rod 
In 2008 Cynthia Scurtis, New York Yankees star Alex Rodriguez' wife, filed for divorce. Citing "emotional abandonment, marital misconduct, and extramarital affairs," as reasons for the split. A-Rod's extramarital affairs included many famous celebrities. Scurtis believed that at the time of the divorce, her husband was having a steamy affair with pop queen, Madonna -- who was still married to Guy Richie at the time. Both A-Rod and Madonna dispelled the rumors and stated they were just good friends.
Madonna has had her share of strange bedfellows but none as controversial as the married major leaguer. Amidst an expensive divorce battle between Rodriguez and Scurtis, both Madonna and A-Rod still maintained that they were not dating. A father to six children, A-Rod has romanced quite a lot of women in Hollywood, including Cameron Diaz, Kate Hudson, and Minka Kelly. Madonna has since moved on too, including dalliances with much younger men.
1

Ben Affleck - The Exploded Affair 
With as gorgeous a face as Ben Affleck's, we have to wonder if it is a curse or a blessing. He does have the look of a homewrecker about him. The chiseled jaw and smoldering eyes definitely are the stand-out features. Maybe that's why Jennifer Lopez couldn't keep her eyes off of him during the filming of their movie Gigli in 2003. The Bennifer love affair was possibly the most photographed and most talked about at the time.
At the time the affair exploded in front of everyone's face, J-Lo was still married to her second husband, Chris Judd. And in true J-Lo fashion she flaunted her new man everywhere. Poor Chris! Bennifer were engaged the same year but called the whole relationship off a year later. In a 2017 interview, J-Lo talked candidly about being devastated when the engagement ended and admitted that Affleck was one of her true loves.
Sources: Bossip, TheRichest, Complex