Kardashians are omnipresent. Be it the social media (snapchat, instagram, twitter etc.) or their TV series 'Keeping up with Kardashians', they steal the limelight. Kardashians seem to be considered at par with a Royal family in the U.S. The impressive business empire they have built, the beautiful homes they own, the lovely kids they have - seems like they have the Midas touch!
Kardashians came to limelight early in 1995 when the late Robert Kardashian, an American Attorney by profession defended O.J Simpson in his murder trial. Robert Kardashian was married to Kris and they had four children together - Kourtney Kardashian, Kim Kardashian, Khloe Kardashian and Robert Jr. The couple divorced in 1991 and Kris went on to marry Bruce Jenner and became the famous 'Kris Jenner'. In this relationship she became the mother of Kendall Jenner and Kylie Jenner. According to the sun.co.uk, she is widely acclaimed as the 'momager' who had scripted the success stories of her six children.
The TV show 'Keeping up with Kardashians' which commenced in 2007 has successfully completed almost 13 seasons and still running successfully. Kardashians started writing their public journey when Kim Kardashian became famous following a leaked tape of a personal nature. Around the same time they started with their TV show and then there was no looking back!
Whatever said and done, their billion dollar business empire is the proof of their well planned strategic moves! Be it their clothing and cosmetic lines, digital products, games, emojis, well-timed pregnancies, whatever, the family has established itself as an example of good brand management. And the credit mainly goes to their huge fan base and followers in the social media. That is their unique selling proposition according to the Forbes.
But there is success story without its share of failures that need to be shrugged off and overcome. Here is a quick look on 15 of the Kardashian snapchats which did not go quite as well as they planned.
15

Kim Kardashian's 'Bo Derek' Braids
Kim Kardashian was criticised for controversially describing her braided hairstyle as "Bo Derek braids" in one of her Snapchat videos. She says to the camera: "So guys, I did 'Bo Derek' braids, and I'm really into it." She even went so far to post pictures featuring her new hairstyle on her Instagram account as well.
According to independent.co.uk, Bo Derek was famously styled with cornrows in the 1979 film 10. But, Cornrows originated in Africa, the cosmetologist and barber Toni Love had told Ebony magazine. "The intricate braiding of the hair indicated the tribe you belonged to. Cornrows on women date back to at least 3000 B.C. and as far back as the nineteenth century for men, particularly in Ethiopia," she said.
Kim received a fair share of hate from her fan base for giving credit to a white woman for inspiring a hairstyle that was undoubtedly influenced by black culture. "They are called Fulani braids or some may even say cornrows," one person wrote on Twitter. "You could of [sic] called them either one but you called them 'Bo Derek' giving credit to a white woman for a black style knowing you already catch heat for culture vulturing", another user commented.
Some people were in support of her saying the racial issues had not crossed Kardashian's mind and so she shouldn't be condemned for this act.
14

Kylie's Main Girl Is Her Ferrari - Not Stormi!
This is yet another backlash episode for Kylie Jenner in the name of her daughter Stormi Webster. Kylie Jenner has been blasted by fans after referring to her new car Ferrari as her "main girl" over her daughter, Stormi.
The makeup mogul Kylie posted a picture of her brand new Ferrari car on her IG account, which was gifted to her as a push present by her beau Travis Scott after the delivery of their daughter Stormi Webster. The black luxurious $1.4 million worth car with butterfly wings and red interiors is quite an eye-catcher. But her choice of caption, which refers to the car as her main girl, did not go well with some of Kylie's fans and followers.
"Kylie Jenner just called her car her main girl instead of her own daughter," one follower commented. "What about Stormi," wrote another fan. Others even questioned whether a car seat for the baby would fit into Kylie's rare supercar.
"Girl stop, you a new mama, focus" was another comment. People were advising Kylie to 'go home' and be with her child, who was born on 1st February 2018. Finally, after receiving so much hate, Kylie changed the caption to "new b*tch".
13

Kendall's Ballet Shoot Gone Wrong
Kendall Jenner was featured front and centre for a ballet-themed shoot in Vogue Espana two years ago. In the shoot, she was seen prancing around in a pair of pointe shoes and a leotard. Needless to say, she sounded really proud of the final result and shared those images on her social media accounts. But the ballet dancers who have had spent their lifetimes training intensely 8 hours a day, 7 days a week, with bleeding toenails were not in full support of her, according to MTV.
"Ballet dancers don't train 40+ hours a week to be represented by Kendall Jenner and her fish feet. Also she is going to hurt herself," someone said. "Kendall Jenner ballet photoshoot explains why most of the world thinks why I twirl around in a tutu every day for four hours," said another. "Kendall Jenner's photo shoot is literally SO offensive you just can't put on pointe shoes and go for it, oh my God."
"This is how people break their ankles, by going up en pointe untrained. honestly, hope she snaps both of them."
These were some of the comments she had received when she posted her snaps on her IG account. But there were enough of them who realized that it was just a photoshoot and she had never claimed to be a ballerina and so there was no point of accusing her about pointe shoes or red ribbon. People have their own takes, don't they?
12

Kim Kardashian's Questionable Clothing Line
Kim Kardashian sparked controversy when she posted two snaps from her kids' bikini line which was about to launch. Kim might have expected a heartwarming response, but she received far too much backlash for it.
One comment read, "This is a dress from #kimkardashian Kids' Supply clothing line... super inappropriate, no?" One woman even commented: "I've never had a problem with two pieces for kids until now... really @KimKardashian how is this appropriate?"
One user went on to say "Safe to say I will not be putting my daughter in any of this." Another comment read: "I'm not dressing my 4yr old daughter in a leopard n lace slip dress Kim Kardashian Kids Line."
The kid dresses seemed more similar to adult lingerie collection for some. One comment was: "Tell me how Kim Kardashian literally selling lingerie for kids ?" Another comment:  "it is a lingerie slip dress with lace, with a thigh slit, and that for a child!" One follower commented that she would never make her daughter wear any of those dresses. With the many comments from Kim's followers flooding in, it is safe to assume that her new clothing line didn't go down well with the public.
11

Kylie Jenner's Long Nails Causes Serious Drama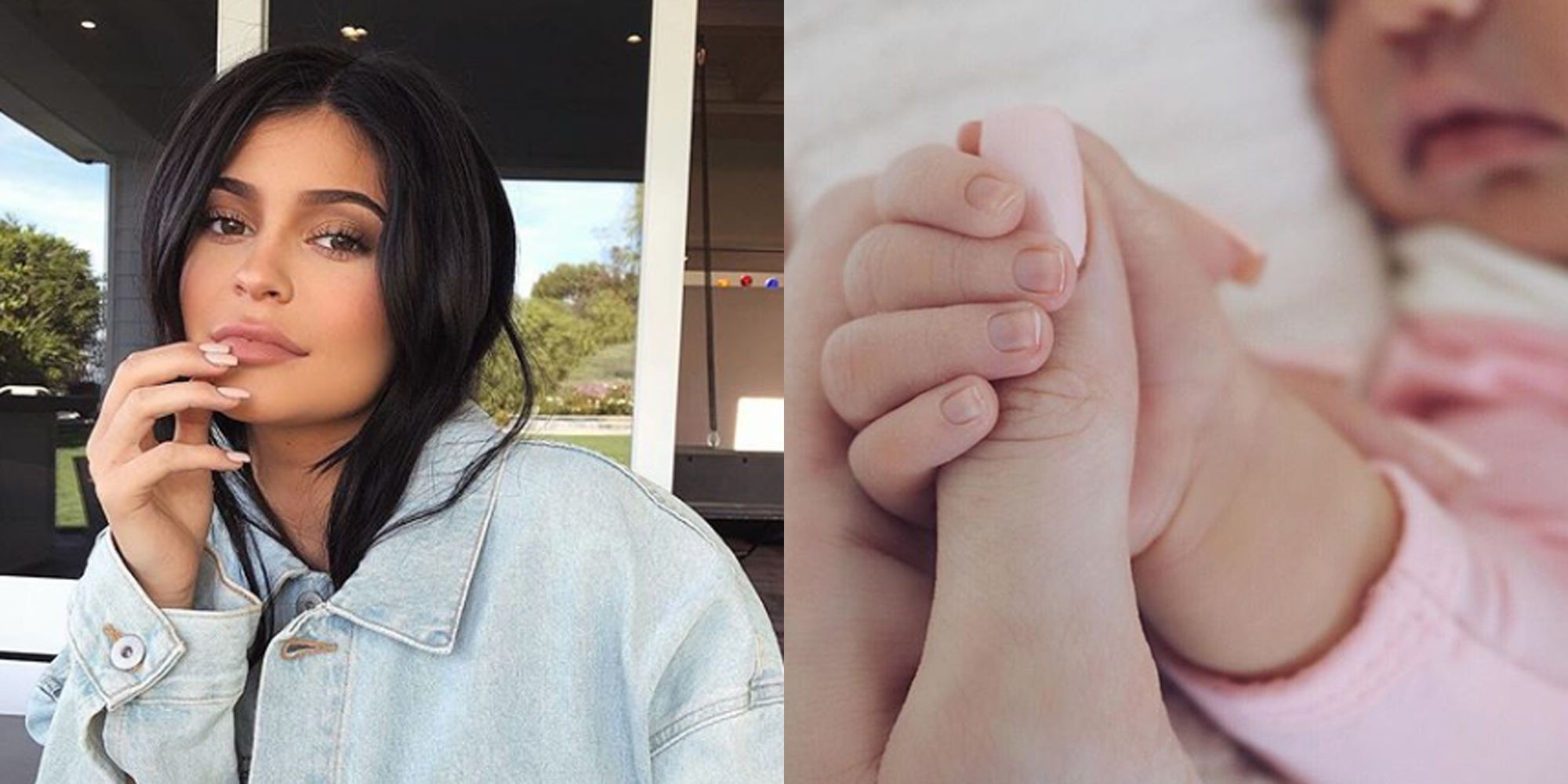 Long nails? Is that a problem? It is actually a girly desire to have beautiful healthy long nails and to flaunt them painted in bright colors. What is wrong in that?
There are some moments in everyone's lives that go unguarded however protective or cautious we are! Kylie Jenner posted a snap of her newborn Stormi Webster to give a glimpse of her daughter to the world. In the classy shot, only a small part of baby's face was visible. Baby Stormi wrapped Kylie's powder pink-colored finger with her tiny fingers. But sadly, the beauty of the snap was dissolved in the heat of commenters.
"I want to know how Kylie Jenner changes her baby's diaper with two-inch nails and I struggle with not getting poo under my millimeter nails." said one commenter. "How the eff does @KylieJenner wear such long nails with a newborn? I can't even go long without scratching my own face!" was the doubt of another. "How does Kylie wipe Stormi's ass with those long nails, I'm shook," another commented.
But there were fans with strong support as well. One commenter smartly wrote, "YES it's possible to change a baby's diaper with long nails if you smart, you'll know how to work your way around your child w/o hurting them duhhhh y'all overreact too much."
Yes, that might be true. Why do we need to overreact? People have their own ways of doing things, right?
10

Who Is Stormi's Dad?
Stormi webster is an adorable cutie pie, no doubt and baby mama Kylie Jenner is quite sure about that. She was arrived on Feb1st this year and the nine months of pregnancy had been very special for kylie since it was a top secret. She did not give any glimpse of her personal life during those nine months and her fans were in dark literally. But she could not hold it back for long and on Feb 4th she broke the news to the world. That special snap on which she gave a glimpse of her daughter went viral with mixed reactions.
According to elitedaily.com, 'many were upset by the photo and started to call out Jenner over Stormi's supposed "pale skin color," alleging that there was "no way" Travis Scott could be her father and alluding to tons of other hurtful fallacies.'
"Why is nobody talking about the fact that Stormi in white guys I mean wtf Travis is black and from the pic she's definitely white I AM SO CONFUSED" was one comment. Another one said, "why isn't stormi light skin???? plot twist: it's not travis scott's baby.."
A heartfelt moment had turned out worse with unkind comments. But there were enough explanations as well. "Because 1. She's a baby and babies are still in the process of developing melanin. 2. She's biracial and will most likely end up being light skin anyways". Well said, isn't it?
9

Kendall And Kylie's Driving Causes A Storm
Kendall Jenner and Kylie Jenner are the two daughters of Kris Jenner in her relationship with Bruce Jenner. They had received a WHOLE lot of angry responses when they shared a Snapchat video filmed while the girls were driving in Calabasas.
In the video, Kylie had one hand on the wheel and with another, she is filming her sister. At the same time, Kendall had stuck one of her legs out of the window.
You can imagine the responses they have got! One commenter said, "Stupid girls, pay attention to the road. This is how innocent people get killed you superficial fame wh**es." Another commenter added: "Yeah this doesn't seem dangerous at all…" Someone even had doubt, "I was just going to say is she not driving!?"
Some commenters even felt that she was drunk. Remember she was just a teenager, then! "Kylie Jenner was drunk or on something…like wtf did I just watch," was one of the the comments. "Kylie Jenner is so drunk on snap idk what the hell she's even talking about. It's time for #KylieJenner to go to snapchat rehab! Someone stop the @KylieJenner from drunk" was the cry from another!
8

Kanye West With His Marilyn Monroe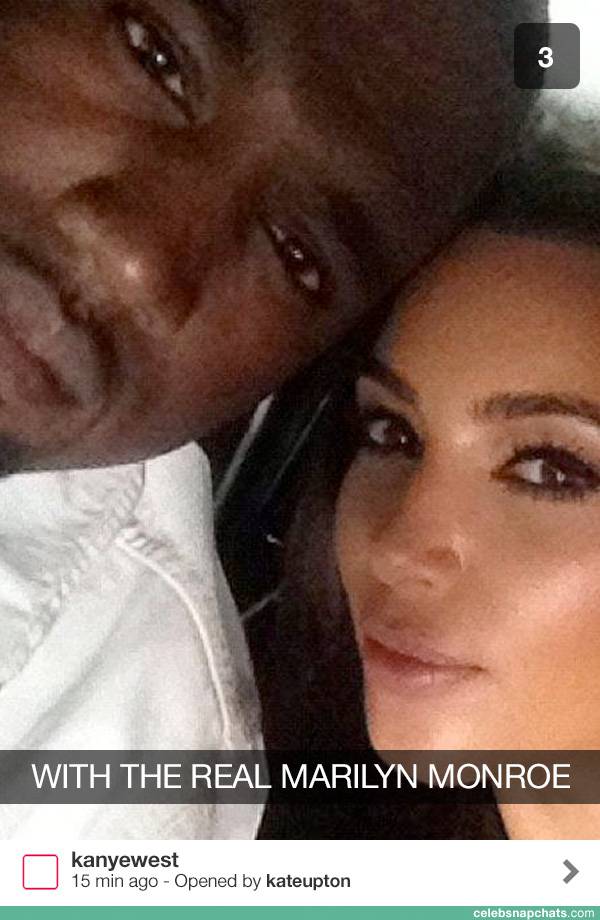 Kanye West the loving husband of Kim Kardashian has a very high opinion about his wifey dear. Kanye had said during an interview with Hot 97 (via E! News) - "I have a love hate relationship with the paparazzi but actually I love them because they empower us over, ya know? They are empowering us over Vanity Fair that want to say that Kate Upton is Marilyn Monroe. Kate Upton ain't Marilyn Monroe. Kim is Marilyn Monroe, you know that. She was controversial. She [is] controversial".
What a loving husband! But Kanye never expected the kind of response he would receive for this dialogue. According to perezhilton.com, "He makes a good point. Sure Upton LOOKS like Monroe. But, Monroe was a cheater, had a lot of plastic surgery and had many affairs - just like Kim. Being called Marilyn Monroe isn't a compliment, btw." was one of the comments.
Another commenter said, "Wow! Kanye sure is freaking out at the fact that he's marrying a reality star. That's all she is Kanye, A REALITY STAR. Quit trying to get her on Magazine covers that don't want her, quit trying to get her a star on the Hollywood walk of fame, quit trying so hard to make her something worth respecting. Face it, 20 years from now your only income will be from royalties, not your "Once a famous Reality Star" wife".
Well, love blinds all.
7

Kim Takes A Pregnancy Test On Snapchat
Kim knows how to make headlines by all means. A pregnancy scare can turn into breaking news or become a viral sensation on social media. She knows well how to do it. It is true that she panicked at the Airport in LA worrying over a potential third pregnancy. She bought six pregnancy testers and shared everything on the snapchat.
She posted the snap of one of the sticks reading 'not pregnant' after telling her fans that she could be expecting her third. She brought the phone into the airplane bathroom, performed the test, filmed everything and posted it. "I'm legit in the airplane bathroom taking a pregnancy test because I'm having a little bit of a scare, so no big deal," was Kim explaining her actions.
According to dailymail.co.uk, Kim did not have easy pregnancies and deliveries since she suffered from a condition of placenta accreta in which the placenta grows too deeply into the uterine wall.
The followers had all nasty comments on this video. "Next she'll be doing snapshots on the toilet and showing the end result", one commented. "What a horrid woman and family" said another comment. "She should give up on motherhood judging by the way she appears with the other two", was yet another comment.
Who are we to judge other's actions, right?
6

Kris Jenner Accused Of Photoshopping
Kris Jenner the mother of six and a grandmother of nine is a Hot mama! Don't you agree?Kris Jenner had posted one of her snaps to flaunt her impressive curves — but instead of receiving compliments, her followers threw hate on her for overdoing it on the Photoshop.(source: intouchweekly.com)
Jenner who is over 60 years was wearing a black sports bra and matching leggings in the sponsored post. Though her silky smooth skin and flat tummy were quite attractive, fans could easily notice the extent of blatant photoshopping and foolish editing! It seems her super toned figure at this age could not distract fans as they had thought. Her flawless skin and the obvious warping in the background were some of the clues which proves the snap to be a result of photoshop! She looked more like a wax model than a grandmother of nine!
"What happened to your arms, mommy?" one commenter asked. Another added, "Nip, tuck, and photo editing." It seems she has to learn more about this tactics now. Kris never had any problems in being open about her surgeries as a part of her beauty treatments and for her youthful appearance. Forget it all, you look amazing, Kris.
5

Kylie Jenner Tries To Bounce Back Too Soon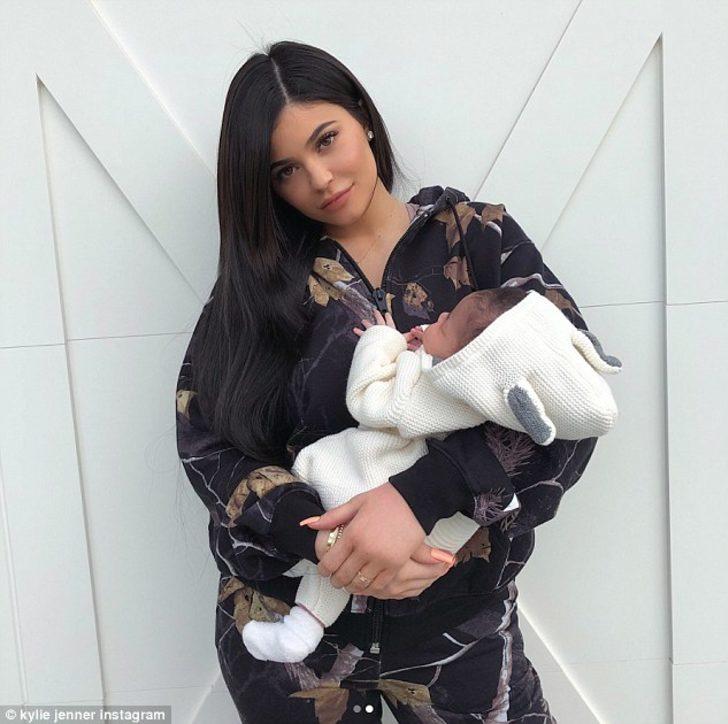 At the age of 19, she became a mother to the adorable Stormi Webster with her boyfriend Travis Scott. But the media was abuzz when they got a glance of Kylie who flaunted her post belly on Snapchat. It looked as if she was not even pregnant! Instead of hearing the cheers of applause poor Kylie had to receive hate from some of her fans and followers.
According to allure.com, her streak with yet another Snapchat video in which she is standing sideways in front of a mirror in sporty leggings, what appears to be a sports bra and a cropped hoodie, the makeup mogul posted a "work mode" sticker, heavily implying that she had just finished working out or was about to do so.
"You had a baby... grow up and focus your energy on that" was one comment. While the other got into a serious line. It goes -Poor little girl. Looking for some sort of validation from the world. What mom has ever had the time to be taking selfies and recording their bodies for the world to see. What is she trying to prove. Are that surgeons there to touch you up as soon as you give birth? Where's her baby? Oh that's right, a Nannie is somewhere raising her."
But there were enough supporters, too
4

Waist Trainer No-No
Kylie Jenner is a strong social promoter. Just a month after giving birth to her daughter, Kylie posted two snapchat videos of her. In them she was seen wearing only a T-shirt and underwear in front of a mirror. After these, she posted another mirror selfie which proclaims she is trying to get back her pre-baby tummy and toned figure! But that had led to controversy.
In the sponsored selfie she was wearing a black waist trainer over her black T-shirt and pants. "my girl @premadonna87 hooked me up with the @waistgangsociety snapback package. #ad waistgang has the BEST quality snap back products. make sure you get your package & follow @waistgangsociety to join & keep up the journey together. tag us in photos, and head over to www.whatsawaist.com NOW! Use code (Kylie) for an exclusive discount & I can keep up with your progress ‼️" This was the caption of her post.
The "Postpartum Snapback Bundle" Kylie was promoting contains an "aggressive and comfortable" waist training sweat belt; a bottle of Slimming Cold Gel that "helps eliminate accumulated fat, increases skin oxygenation and stimulates circulation"; a glove that claims to massage away accumulated fat and cellulite accumulation; a package of "Waist Tox Tea" that promises to increase energy levels, improve your immune system, reduce bloating, and clear skin; and herbal "Watershed Pills" that will supposedly help new moms lose water weight, according to teenvogue.com.
3

Kim Defends Jeffree Star
Jeffree Star had made fun of Kim for her swatching skills and her fans went crazy on him and called him racist. There were several online video clips in which he had passed racist comments. He apologized for it through youtube too.
Seeing the fans' response. Kim shared a video on her Snapchat defending Jeffree Star and she pleaded to give him the benefit of doubt since he had realized his mistake and apologized for the same. 'Let him live' is what she said. Clearly, this went against her fans and she also received her share of backlash then.
She posted a second video adding, "I want to make one last thing clear: I do not defend people that are racist and I am very against it, but if someone claims that they have changed, I would love to give them the benefit of the doubt, and I pray to God that they do change for the sake of my children and my friends."
But the comments on her Snapchat were opouring in. One comment said - "Idc how Kim Kardashian feels about Jeffree Star. His apology wasn't for her to accept, since his comments weren't aimed at her. Bye!" The other said, "Kim Kardashian has black children but is telling you to, "get over" someone making racist comments,and he had said sorry".
After receiving too many negative responses, Kim finally had to say sorry to her fans. She said she just wanted to move forward and be positive.
2

Kim's Aaliyah Costume
Kim posted a snap on her snapchat account herself dressed as Aaliyah in the "Try Again" video for Halloween. Needless to say, it stirred up a debate on Twitter about whether it was inappropriate or disrespectful for Kim to dress as a black artist, according to cosmopolitan.com. Her snapchat also received a good share of responses.
One comment said, "Kim please stop explaining yourself to the world. Small minded is a great way to put it. Continue to be who you are and explain to your children when asked "Mommy who is that person" you and their Dad tell them." Someone even tagged the snap as #ignorant and #blindracism.
But Kim responded on her website: 'Aaliyah was such an amazing singer and she will forever be a music legend. I saw online that some people thought my costume was in poor taste and I am truly sorry if that offended anyone. When I was creating the costume, I wasn't dressing up as a race or culture but rather as a woman whom I will always admire.' She also added, -"I play every kind of genre of music in my home and I like for my kids to be exposed to many different artists. For me, it's always about love and respect. We don't see color in my home. We were paying homage to people and artists we love and respect"
It was that simple!
1

Another Kendall-Kylie Moment
If there is anything we have to learn from celebs is that NOT to post anything weird on the internet. Obviously, Kylie Jenner has learned her lesson the hard way. She Snapchatted an odd video of her reaching around and sticking her hands down Kendall Jenner's denim shorts. Ouch! Uncomfortable!
Does it sound creepy? The video is so weird that it gives us a shudder down the spine. No one knows why she has posted it. You can imagine the response it might have got! The internet went nuts over it.
Being in limelight for all possible reasons - how far can you succeed on this line? Well, it seems Kardashians are well trained for this. The momager Kris Jenner had reportedly said that they have brainstorming sessions for their tactics and moves. Well, I doubt whether the girls get all creepy ideas from these sessions!
Kylie was even called a lesbian and the comments were not even worth mentioning all nasty ones!
This particular video had left the viewers in utter confusion as no one understood the meaning, intention or motive behind this.
What lesson is there to learn from this? Better not to post anything on snapchat which your grandma doesn't want you to see.
References: thesun.co.uk, cosmopolitan.in, TMZ, dailymail.co.uk