Celebrities are known for having unconventional lifestyles and eccentric habits and that's part of the reason we are so fascinated with them. So when it comes to famous folks having babies, it's no surprise we are interested in every aspect of their pregnancies and parenting styles.
Entertainment magazines often point out how celebs are "just like us" and show photos of the rich and famous doing things regular people do; carrying groceries, pumping gas and chowing down fast food. But when it comes to their most important job, child-rearing, celeb quirkiness seems to go into overdrive, resulting in some majorly, shall we say, interesting parenting choices.
Maybe we only notice (and judge) their weird habits because they are in the public eye and every parenting choice a celebrity makes, from potty training to bottle-feeding, is news (in fact, it's slightly unnerving to think what the world would conclude about us if they photographed our every mothering practice). Or maybe there is something about living in a rarefied atmosphere of uber-celebrity among other wealthy, beautiful, artistic creatures that makes their freak flags fly (hello, naming your child Pilot Inspektor).
Whatever the reason, many of the things celebrity parents do after having babies are bizarre and amusing. Here are 15 celebrity moms who are NOT just like us.
15

Gwyneth Paltrow Bathes With Her Babies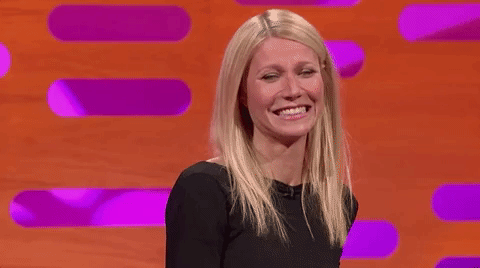 The actress turned founder of lifestyle website Goop seems to attract a fair amount of eye rolls whenever she speaks (remember her tone-deaf comment that "every mom can make time to work out")? Some of her pretentious parenting quirks we can forgive; like only allowing her children to watch TV in French or Spanish. It's great that she wants to expose her offspring to other languages.
Things got weird when she gushed, "Oh, how my heart leaps when I see them munching down kale with brown rice," in her cookbook "My Father's Daughter." But by far the most cringe-worthy Gwyneth gaffe is her confession that she bathes with her children (aged five and seven at the time). "We all get into the tub together," she told Harper's Bazaar. I, for one, have no desire to strip down and get maniacally splashed in the face every night. Then again, my kids don't eat kale.
14

Alicia Silverstone Kiss Feeds Her Son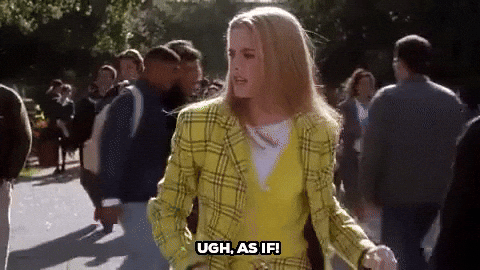 Continuing on the awkward train is "Clueless" star Alicia Silverstone, who, in a video shared on her health food site TheKindLife.com, showed herself pre-chewing her baby's food before transmitting it to him, mouth to mouth. Known as "pre-mastication" or "kiss-feeding" because it was thought to be the precursor to French kissing, Silverstone defended the bizarre practice as part of the weaning process. "It's just a way to introduce him to food when he doesn't have teeth… and he can't chew." Um, there are plenty of foods that are safe for toothless babies! Oatmeal, yogurt, soup and pureed anything come to mind.
Besides the fact that it looks like you're making out with your infant, critics claim feeding your young like it's a baby bird can transmit potentially harmful bacteria and viruses, like herpes. Silverstone, who said she thinks it's "adorable" when her 10-month-old son "attacks" her mouth insisted, "people have been feeding their kids that way for thousands of years."
13

January Jones Ate Her Placenta To Beat Baby Blues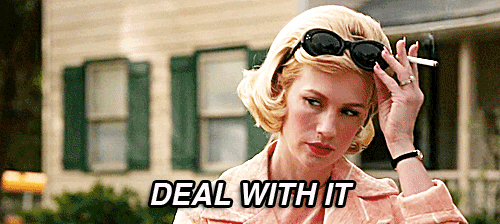 Would you like afterbirth with that? January Jones, best known as Betty Draper on "Mad Men" raised eyebrows when she admitted to eating her placenta to beat the baby blues after the birth of her son Xander. While there is no scientific study to support it, the practice, known as human placentophagia, is said to mitigate post-natal depression, increase energy, replenish nutrients lost during pregnancy and stimulate lactation and milk production.
The organ, when dehydrated, can be consumed in pill form. Jones insisted, "It's not gross or witchcrafty" because she was not "putting it in a shake or eating it raw." She pointed out that humans are the only mammals who don't eat their placentas and would recommend it to any expectant mother.
However, detractors say the placenta, which is attached to the lining of the womb during pregnancy, contains high amounts of pregnancy hormones such as estrogen, progesterone and human chorionic gonadotropin (hCG), which, if ingested, can result in nausea, bloating and breast tenderness. After nine months, who wants more of that?
12

Beyonce Trademarks Baby Names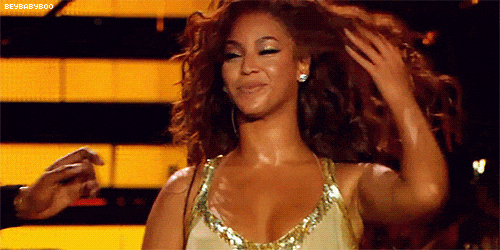 Her venerable Bey-ness is a music goddess and could not possibly be expected to be down to earth when it comes to motherhood, could she? Her first child Blue Ivy was reportedly born in a private luxury hospital suite in New York City that cost upwards of $800 a night. For the June arrival of her twins, she allegedly shut down an entire floor of a Los Angeles hospital and had other patients moved out of the ward for privacy and security reasons.
Being a celebrity, Queen Bey is seemingly obligated to try and outdo the odd baby names of her peers. So she named one after a Sufi poet (Rumi) and one after a noun used to formally address men in positions of authority (Sir). A confusing Instagram post left the Beyhive wondering if the baby boy's name was actually "Sir Carter Carter" (thankfully, it appears not to be).
Then there's the trademarking. Bey and Jay-Z reportedly registered to trademark "Rumi Carter" and "Sir Carter." While it may be profit-motivated, experts say celebrities often trademark their children's names not so they can create merchandise based off of it, but so others can't.
11

Nikki Reed Took One Month Of Silence
Perhaps topping the scale of impractical ideas from soon-to-be parents, Nikki Reed, the 29-year-old Twilight actress, caused a stir when she told Fit Pregnancy and Baby magazine she and her husband Ian Somerhalder were doing "one month of silence" after the baby arrives. "We're taking the baby's first month to ourselves…to be fully present," she said, adding that they would accept no visitors and turn off their phones so there would be no expectation to communicate.
We get wanting to enjoy this sacred time, but, if no one is allowed to visit, who's going to hold the baby for five minutes while your husband is out so you can take a shower and get that puke out of your hair? How are you going to text your mom friends "#$%k this hurts so bad is it supposed to feel this way?!" while trying to get your newborn to latch onto sore nipples?
There is no point that you need support and contact with adult humans (and the welcome, mindless distraction of social media) MORE than in your first month of new motherhood. So, let us know how that goes, Nikki.
10

Kim K Lasered Her V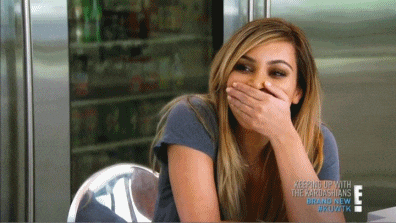 The 36-year-old mother of two was outed by her sister Khloe as being a big fan of vaginal rejuvenation surgery or "vagina lasering," a procedure to tighten and rejuvenate your lady parts post-baby.
During a taping of her canceled show Kocktails with Khloe, Khloe revealed both Kourtney and Kim have undergone the procedure, which entails having a hot wand inserted into your hooha to stimulate collagen, tighten the vaginal walls, restore tone and increase blood flow and promote cell growth for smoother skin.
"In my household all they do is talk about this vagina lasering," Khloe said. The boutique radiofrequency vaginal treatment is not for the weak of bank account. At a cost $3,000, it looks as if most of us plebeian moms will not be able to keep up with the Kardashians.
9

Tamera Mowry Got V-Steamed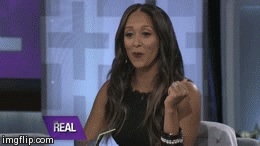 Actress Tamera Mowry was not shy about sharing her attempts to revitalize her undercarriage after giving birth to her first baby. On an episode of "Tia and Tamera" she and her twin sister were seen getting a V-Steam, which basically involves sitting or squatting on a mini-throne of water and have a mixture of hot steam, mugwort, wormwood, rosemary and basil blasted into your vajay.
The ancient Korean tradition is said to freshen and revitalize the uterus, help with toning and balance hormone levels. The Sister Sister star told TMZ, "after you have a baby you want to just make sure all the parts down there are good and that your husband or spouse is taken care of and that's the best way to do it. Would I do it again? No." (P.S. Gwyneth gets this done too. Just sayin').
8

Mayim Bialik Shared The Bed With The Baby
The former Blossom star and current Big Bang Theory actress has shared many an eyebrow-raising parenting practice as it pertains to her two sons, Miles and Frederick. Bialik is a vegan and proponent of "attachment parenting" which encourages co-sleeping, baby-led weaning, and picking the baby up every time it cries (read: no sleep training). The real-life Ph.D. in neuroscience is also an author of a parenting book titled, "Beyond the Sling: A Real-Life Guide to Raising Confident, Loving Children the Attachment Parenting Way" in which she espouses homeschooling, baby-wearing and never leaving your child with a sitter.
It's hard to rate which of Bialik's parenting habits are weirdest. She breastfed her child until he was almost four (including multiple night feedings!) and perhaps still shares her marital bed with BOTH sons every night. But most bizarre is her use of "elimination communication" which as she described it on Today.com, is "learning a baby's innate inborn cues for pottying, responding to those cues, reinforcing them, and ultimately, helping a child not pee or poop in a diaper." While clearly an uber-dedicated and hardworking mom, she lost us at no babysitters.
7

Kelly Preston Chose A Silent Birth
Actress Kelly Preston, who got pregnant at age 47 after the tragic death of her son Jett with husband John Travolta, chose to have a "silent birth" for her late-in-life baby. Silent birth is a practice created by Scientology founder L. Ron Hubbard which is looney tunes, "basically just no words, as much as possible" the actress told the Today show.
What seems crazy at first (if you're not allowed to speak, how can you communicate that you need that epidural STAT?), does have some advantages. "If you need to moan, if you cry out, all of that of course, that's normal," Preston said. The idea is to limit the amount of noise created by "chatty doctors and nurses" shouts to "push!" and loud or laughing remarks of encouragement. We have to agree that limiting other people's annoying conversations and over-the-top cheerleading doesn't sound so bad after all.
6

Gisele The Extremist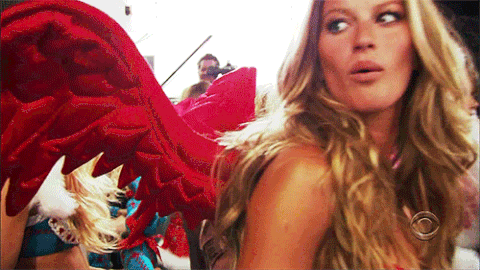 After saying she is happy she didn't "turn into a garbage disposal" and only gained 30 pounds with her son Benjamin, Brazilian supermodel Gisele Bündchen told Globo.com via the Boston Herald that her six-month-old son was potty trained.
Apparently, after breastfeeding baby Benjamin in the morning and in the evening, she holds him over the potty to go. "Give it about five minutes, and bang!" she said. All new moms have a spare five minutes to wear our arms out holding our newborns over the toilet twice a day, am I right?
The crunchy mom who had what she claimed was a pain free natural birth, is also anti diapers because "diapers pollute the environment." We wonder if she has ever heard of cloth.
5

Madonna's Hardcore Macrobiotic Diet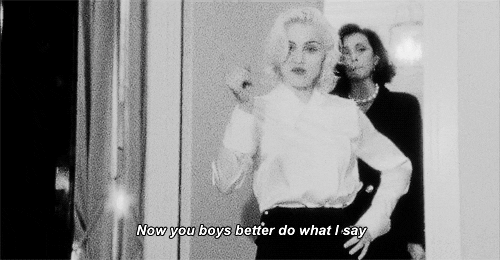 It may come as a surprise that Madonna, known for her daring and controversial music and her rebellious, don't mess-with-me persona, is actually quite strict when it comes to parenting.
The 57-year old mom of four requires all her children follow her hard-core organic, macrobiotic diet and forbids sweets, chocolate, dairy, salt and preservatives. Television and newspapers are not allowed nor are iPhones (her oldest daughter Lourdes didn't get one until she turned 16). Clothes can't be made of man-made fibers, or left on the floor (they'll be taken away).
But perhaps weirdest of all is her edict that they may only drink Kabbalah blessed water. Kind of hard to do when you're schvitzing in the New York City summer heat. Maybe Madge's children don't sweat?
4

Christina Aguilera Parades Around Naked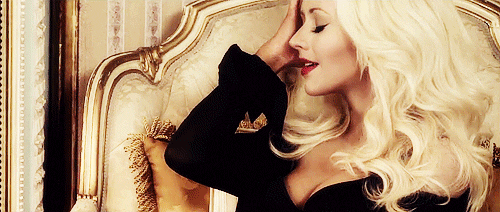 Xtina sees no reason to tone down her sexuality just because she's a mom. Following the birth of her son Max, the 5-time Grammy award winning singer and pop icon, known for her four octave range and sometimes raunchy lyrics, still parades around the house naked and fills her home with nude images of women.
Following the birth of her son, Aguilera told the Q100 Bert Show in Atlanta "I think it's important that [Max] sees mommy not be ashamed for her sexuality. ... We're art collectors, there are a lot of female nudes around the house. Max will be growing up in a house where it's just the norm."
The singer said she and her husband still enjoyed "naked Sundays" during which one can only assume both parents frolic around the house in their birthday suits. Her philosophy on nudity is open-minded to be sure, adding, "It's only weird when you shame it."
3

Alanis Morissette Would Breastfed Until Son's Is Ready To Stop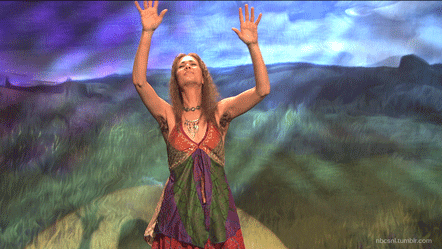 The Canadian alternative rock singer-songwriter, best known for her edgy chart-topper Jagged Little Pill, is surprisingly granola when it comes to parenting. In a post on The Fashion Spot, Alanis said she will let her son breastfeed until he tells her he's ready to stop (even if that is when he's six years old) because she believes extended nursing increases the mother-child bond and can fend off addictions later in life. In between homeschooling sessions, she and her rapper husband raise her son to "value both masculinity and femininity" adding that she is raising her boy to be a humanist, or a "wholeness-focused person" (not sure what that means, except something super-duper hippie).
Who would have thought the Queen of Angst would become a paragon of Zen, child-led attachment parenting. Isn't it ironic?
2

Pamela Anderson's Relaxed Parenting
The former "Baywatch" beauty and mom to sons Brandon and Dylan (with ex-husband Tommy Lee) takes a fairly relaxed approach to parenting. In a post titled "Intuitive Parenting" on her website, Anderson says she wants them to "practice safe sex, drink and experiment with drugs in moderation, find true love." Say what now? What parent wants their kids do drink and do drugs?
(She also stated her desire for her children to eat right, honor their instincts and "never bully"). OK, that's better.
Anderson, who has confessed to many years of cocaine and alcohol abuse following childhood molestation, elaborated that her kids are "really smart people" and make great choices. Let's hope for their sake, she's right.
1

Angelina Jolie Spends 900,000 On Nannies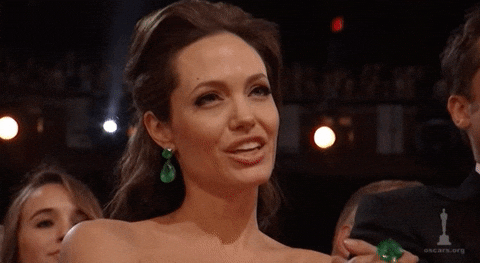 Raising a brood of six costs a boatload of money, but just how much? For Angelina Jolie and former husband Brad Pitt, a whopping $10 million a year.
Hollywood Life shared an eye-popping breakdown of the power couple formerly known as Brangelina's childcare expenses, including: $5 million a year on private jets, $1 million on private tutors (who fly around the world on those jets educating them), $900,000 on a nanny for each of their children, nearly $100,000 on clothes, $36,000 on groceries and the balance on hotel bills, private cars and extravagant birthday parties (who hasn't had an entire zoo rented out for their birthday?).
Maybe this isn't bizarre so much as over-the-top (and we admit, a weensy bit jealousy inducing). To think, those children have never had to squirm in coach.
Sources: ABCNews.com, Harper's Bazaar, Jezebel, DailyMail.com, MTV News, Fox News.