With new technology, it's becoming more viable to have babies well past the age of 35, the age at which a woman is considered high risk. In fact, many of the older British moms in this article had their babies well past the start of menopause. It's no wonder that the age of the oldest women to give birth in the UK keeps going up as fertility science advances.
According to the Human Fertilisation and Embryology Authority, women over 50 give birth to about 20 babies per year in the UK. Advancing IVF technology has allowed women to carry babies, even years into menopause. Typically, the egg used for IVF in a woman of advanced maternal age comes from a donor.
Because the likelihood for miscarriage, birth defects, and other issues are exponentially higher than positive results as women reach advanced maternal age, NHS-funded IVF isn't offered past the age of 40 to women in England and private clinics often won't treat anyone older than 50.
Many older women are seeking fertility treatments from private clinics, funding the process themselves, traveling to distant countries if necessary. It is sometimes cheaper to seek out treatments in other countries as well.
In this article, we feature women who had babies in their sixties or became the mother of triplets whose babies were younger than her grandchildren. These women have made sensational headlines for their birth stories because it isn't every day that you hear about a woman nearing retirement having babies. The odds aren't exactly in her favor, nor is her stamina for child-rearing in her late years!
15

Britain's Oldest Mother Of Triplets At 55

[caption id="" align="alignnone" width="1200"]
Via: Mirror.co.uk[/caption]
Sharon Cutts was already a grandmother when she became a mom of triplets on March 21, 2016. At 55, Cutts had 4 grown children and had already gone through menopause when she welcomed Mason, Ryan, and Lily into her family. Her boyfriend, Stuart Reynolds, 40, wanted children of his own.
To create their family, the couple had to undergo IVF at a private clinic where they chose donor eggs from a woman who looked like Cutts.
With her advanced maternal age, Cutts did not have an easy pregnancy. At the beginning of her pregnancy, her doctor suggested aborting one of the babies due to the dangers she faced at her age. At 23 weeks, she was admitted to the hospital due to complications, where she stayed for the final 11 weeks of her pregnancy.
While on bed rest, she admitted to injecting herself with Botox and sneaking out for hair extensions. In the end, Cutts delivered three healthy 4 and 5lb babies by C-section at 33 weeks. That makes her Britain's oldest mother of triplets!
14

58 Is The Age Of Britain's Oldest Mom Of Twins

[caption id="" align="alignnone" width="634"]
Via: Dailymail.co.uk[/caption]
Janet Bosher gave birth to Sarah and James at the age of 58 in September 2002. She was able to conceive her twins through IVF treatment from donated embryos. Since she was postmenopausal at the time and her husband was sterile, the couple was unable to have biological children of their own. But they still desired to have a family.
Sadly, Martin Maslin died of a heart attack at 64 when their twins were just five months old. All of his estate went to his ex-wife, leaving his new family to fend for themselves with meager resources. His death sparked much debate about having IVF treatments so late in life.
Even though Bosher says she wouldn't trade her children for the world, she does question her own decision about having children at such an advanced age. She admits "58 is old to become a mum. There should be a cut-off age for IVF treatment and 50 is sensible."
13

The Oldest Mom Of Twins Conceived Naturally
Not much is known about them, but a couple named Mr. and Mrs. George Sanders had twins on Dec 24, 1818. They made headlines in the Royal Cornwall Gazette for the Missus being 58 when the twins were born. This means Mrs. George Sanders was already past her life expectancy of 41 years old, a stunning accomplishment in itself, but her twins didn't even get a place in the Guinness Book or any other verified records because they didn't exist at that time!
Now obviously, this birth predates IVF technology, so the couple could only have conceived the twins naturally. The paper reports Mrs. George Sanders as the wife of a London shoemaker. It also says there was a 35 year age gap between her last previous child and her new one. Doesn't it make you wonder about the dynamic of that sibling relationship? Though we don't know the details surrounding this natural twin birth, we can only assume this had to be one heckuva Christmas present!
12

The Oldest Verified Mother In The UK

[caption id="" align="alignnone" width="464"]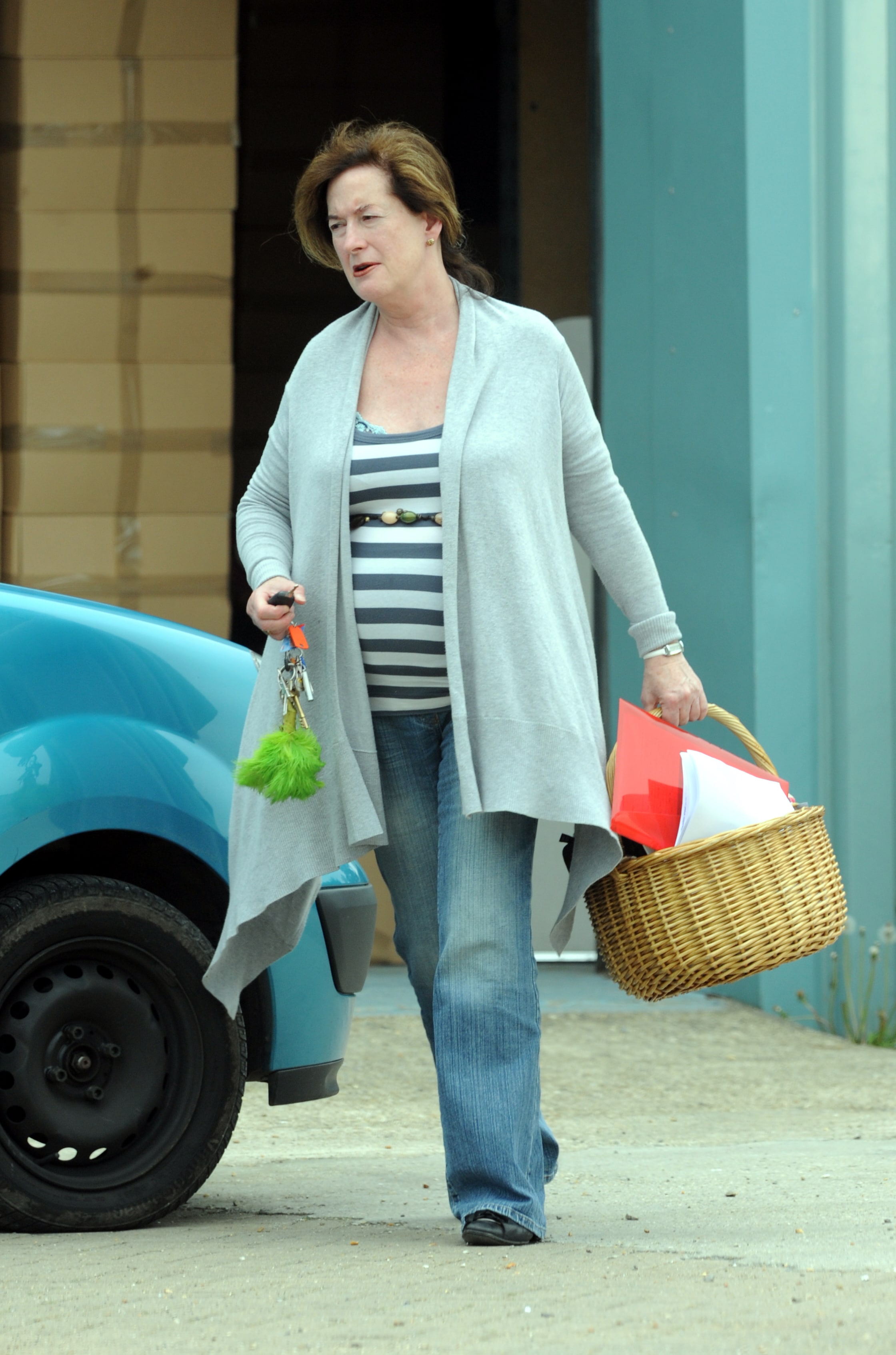 Via: Growingyourbaby.com[/caption]
Elizabeth Adeney is Britain's oldest verified first-time mother. In May 2009, at the age of 66, she gave birth to a boy named Jolyon weighing 5lb 3oz. Conceived through IVF and delivered through C-section, the baby boy came nearly two decades after her first failed attempts at IVF with her then-husband Robert Adeney.
Adeney had to pursue her IVF treatments in Ukraine as IVF treatments over the age of 50 weren't available to her in Britain.
Adeney's affluence from owning her own company allowed her to hire a nanny to help care for her son, a daunting task for a woman at any age, let alone a woman past retirement age. The divorcee was reported to have been working five-day weeks up until late in her pregnancy.
Adeney will be 80 when her son enters high school and 84 when her son reaches adulthood, and is purported to be raising him alone. Although she is reportedly in good physical and financial health now, there is no telling what life will look like as her son reaches adulthood.
11

Elizabeth's Predecessor Was 62
Patricia Rashbrook Farrant held the title for the oldest mother to give birth in the UK from 2006 to 2009, just before Elizabeth Adeney. When she gave birth to her 6lb 10oz son Jude at 62, Farrant already had three adult children from a previous marriage. She and her current husband sought help for IVF treatment from Professor Severino Antinori in Russia.
Antinori is the same fertility specialist that Rosanna Della Corte, an Italian mom who gave birth to a baby boy just shy of her 63rd birthday. Jude was her husband John's first child and fulfilled his wishes to become a father.
Patti worked as a child psychiatrist and her husband as a higher education management consultant when Jude was born. Although they felt healthy and able to meet their child's needs, they consulted a few of their younger friends to step in as surrogate parents if anything happened to them.
10

The Oldest Verified Mother To Conceive Naturally
Dawn Brooke is the oldest mother in the UK to conceive a baby naturally. The hormone replacement therapy she was using may have been the culprit that allowed her to ovulate after menopause. Brooke mistook her pregnancy symptoms of cravings, exhaustion, and body aches for cancer. She even cut short a trip to America to return home for health testing.
Much to her surprise, one of the tests showed she was 16 weeks pregnant instead!
On August 20, 1997, Brooke gave birth to a healthy 9lb baby boy they named Harry via C-section. She was 59 when she gave birth and her husband, Raymond Brooke, was 64 years old. Although their ages might have stripped the parents of their youthful energy, we think their miracle baby had to be a much better surprise of a lifetime than cancer.
9

Grandma On Birth Control Has A Baby Boy

[caption id="" align="alignnone" width="590"]
Via: Huffingtonpost.co.uk[/caption]
Debbie Hughes was 53, taking birth control, and still getting regular periods when she found out she was unexpectedly pregnant. She was already five months along when she found out and had been wondering why she was putting extra weight on her small frame. It took several tests and a pair of reading glasses to confirm that she was for sure pregnant.
When she went in and told her doctor she was pregnant, he didn't even believe her at first. Hughes already had three children and a few grandchildren when she found out she was expecting and didn't have any plans to expand her family with her 45-year-old partner.
But in June 2012, Hughes gave birth naturally a 7lb 11oz baby boy named Kyle. While she admits to being more tired with her youngest son and worries about being around for him, she says she hopes he keeps her feeling young.
8

The Oldest Woman In The UK To Birth Her Own Grandchild Through Surrogacy
Harriet Stole was 66 years old when she gave birth to her own grandson in April 1999. When Ross and Lucy Stole, Harriet's son and daughter-in-law, found out that Lucy was infertile, Harriet agreed to carry their baby for them. Through IVF, an embryo from the couple was implanted inside Harriet's womb and took hold.
Little Henry Thomas was born a month early weighing 4lbs 5oz and as far as we know has grown up to be a healthy young man. The family has managed to stay largely out of the spotlight and only a few original articles about them exist. It makes you wonder if the family ever decided to further expand their family and what Henry thinks of the whole situation now. This family received one of the greatest gifts of all and are likely busy creating memories they never knew they would have!
7

The 60-Year-Old Mom That Lied About Her Age
Elizabeth Ann Jeffrey "Liz" Buttle was 59 when she sought fertility treatments, but told her doctors she was 49 so she wouldn't be refused. IVF isn't available to women over the age of 50 in the UK, so she falsified her age in order to get treatments. In November 1997, Buttle gave birth to a healthy baby boy named Joe.
Buttle's husband had died a few years before Joe's birth. She and her boyfriend at the time were desperate to have a child, so desperate they were willing to lie and take risks with her advanced maternal age to have one.
The interesting piece about this story is Buttle already had a 41-year-old daughter at the time Joe was born, a daughter she gave birth to at 19 in 1956. The 41 year age difference between siblings might be one of the longest spans between childbirth.
6

Two Babies In Her 50s

[caption id="" align="alignnone" width="634"]
Via: Dailymail.co.uk[/caption]
Pauline Lyon was 51 when she had a daughter named Lauren with her second husband, their first child together. The couple used IVF treatment to conceive their daughter. In 1995, she held the record for the oldest mum in the UK.
Then, because the couple decided they wanted a sibling for their daughter, they tried IVF again and were blessed with a son named Brodie in March 1999, just shy of Lyon's 56th birthday. Brodie was born healthy at 5lb 12oz.
David Lyon, Pauline's husband, was 54 at the time of Brodie's birth. Lyon had one daughter in her 20s from her first marriage at the time. She often gets mistaken as her children's grandmother. Like Elizabeth Buttle, Lyon lied about her age in order to be allowed to undergo IVF. Buttle is also the mom that took over the title as the oldest mum in the UK for several years.
5

A Sensational Story In 1916 About A Mum At 54

[caption id="" align="alignnone" width="911"]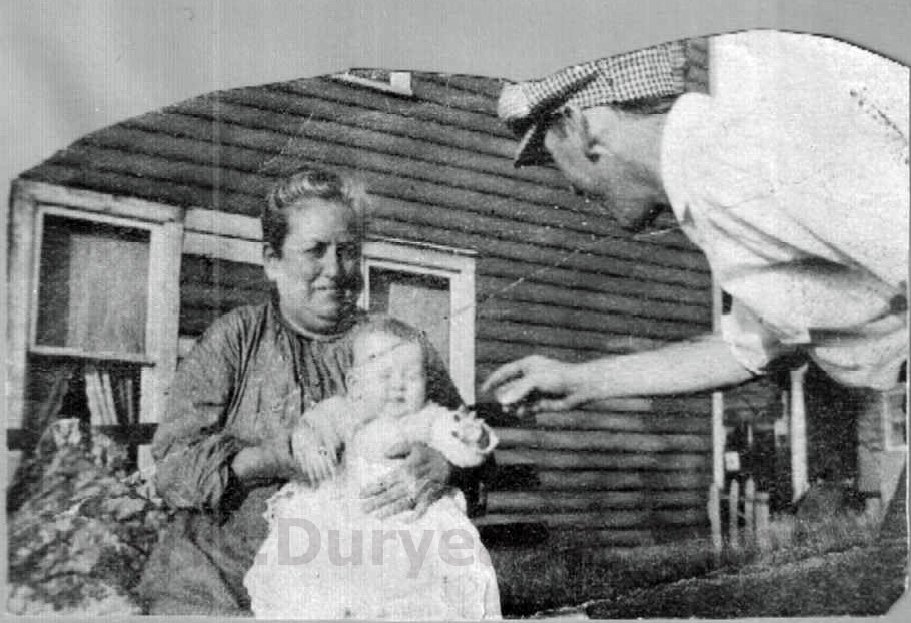 Via: Duryeapa.com[/caption]
In 1916, we can only imagine the fervor over the news about a mum that's about to give birth to her youngest child at 54. At the time, the conception could only have come about naturally and the birth control options would've been limited. But Mrs. Elizabeth Pearce of Southampton defied the odds by giving birth to her youngest born on February 10, 1916.
The 1975 Guinness Book of World Records listed Pearce as the oldest known mother in England at the time. The life expectancy in 1916 was 54.3, so we can only imagine the terror and concern over having a baby almost exactly at the end of your life expectancy.
Very little else is known about Pearce and her child, so we can only speculate how long she got to watch her baby grow and how much help she had from her community.
4

The Perfect Boy-Girl Alternating Births, Including Twins at 54

[caption id="" align="alignnone" width="615"]
Via: Mirror.co.uk[/caption]
Mum Karen Johnston had twins at age 54, which became her 9th and 10th children. The fascinating part? Each child she had alternated in a perfect boy-girl pattern. In July of 2010 when she welcomed her twins, her children included Daniel (33), Jemma (28), Scott (27), Amy (26), Aiden (17), Bethany (14), Joseph (13), and Willow (2).
Her twins were, of course, a boy (Asa) and a girl (Imogen). Asa and Imogen were conceived through IVF treatments at a clinic in the Czech Republic. The couple went to the same Czech clinic for IVF treatments to have their daughter Willow.
The couple declared Asa and Imogen as their last children after the pregnancy nearly left Johnston and her twins dead. The twins were born nearly three months prematurely during a traumatic labor caused by placental abruption. But after 12 weeks in the hospital, everyone went home safe and healthy when baby-obsessed mum finally said "no more!"
3

Baby Born To Her 53-Year-Old Grandma Becomes Her Namesake

[caption id="" align="alignnone" width="3229"]
Via: Midlandfertility.com[/caption]
Annie Casserley was 53 in 2005 when she gave birth to her own granddaughter, Annie Trinity Hattersley. It gets you a little teary-eyed seeing the baby's name, knowing that Casserley's own daughter named her daughter after her mother. That has got to be one of the most precious, endearing gifts of all to have the granddaughter that you carried named after you.
And we can only imagine the intimate connection this pair will have as the girl grows older.
Casserley agreed to be a surrogate for her daughter after finding out her daughter had a rare cancer-like condition that left the 35-year-old unable to withstand a pregnancy. The disease, called Histiocytosis X, is related to leukemia and usually requires similar treatment, including chemotherapy and radiation.
As the ultimate gift, Casserley was implanted with an embryo from her daughter's eggs and her son-in-law's sperm and was able to carry on her own family.
2

An Unidentified Millionaire Mom Has Secret Baby at 59
A wealthy businesswomen known only as Jennifer F. had twin boys in a London hospital at the age of 59. She was another patient of the famous fertility expert Severino Antinori's, from whom she received IVF treatment in Rome after being denied the treatment by doctors in London.
The boys were born on December 25, 1993, an amazing Christmas gift indeed! Jennifer F.'s husband was 45 years old at the time of the twins' birth. The embryos were from Jennifer's husband's sperm and a 22-year-old donor's eggs.
Though she remains anonymous, Jennifer F's case created a firestorm of ethical questions about maternal age, healthy pregnancy outcomes, the fair use of donor eggs, and the rights of children to young energetic parents that can raise them to adulthood. Many argue that Jennifer F. had every right to bear her children, especially given her financial security and willingness to pay for the treatments herself.
1

The Mom Who Is Fighting To Birth Her Dead Daughter's Babies
A 60-year-old British woman is fighting to take custody of her dead daughter's eggs so she can attempt to birth her own grandchildren. As of June 30, 2016, she had won her case with the Court of Appeals. Her beloved and only daughter died of bowel cancer in 2011, leaving behind a harvest of frozen eggs. The unnamed mother claims that her daughter's dying wish was for her mother to carry her babies.
Even if the woman does win the right to use her daughter's eggs for IVF treatments, she may face a long and harrowing road ahead. Even if a doctor agrees to perform IVF at her age, the chances of her body carrying a healthy baby all the way to term are very slim. However, if it does end up working, it would be one very powerful way of keeping her daughter's memory alive.
Sources: DailyMail, Baby Gaga, BBC News, The Telegraph, Huffington Post, The Mirror, The Toledo News