Oh, we just can't help it! Sometimes a little bit of celebrity gossip is enough to help us get through the tense week, what with the numerous deadlines and the children to take care of, not to mention that looming Parent-Teacher Night you just can't help but dread. Besides, you tell yourself as you scroll past Perez Hilton or Access Hollywood, look at these girls: sometimes, they really are just like us! They went through a phase, they had that boyfriend they just absolutely adored (complete with gooey messages, appearances, and heart eyes), Then they get their hearts broken, or they realize they are not ready for commitment. Or they realize that this guy right in front of them is not really "the one." And before we know it the a breakup is looming on the horizon, or is already being reported in every tabloid and media outlet.
What is even more surprising is, as you gasp and put your hand over your mouth and graze the news stories, what, a month or two later - you find out later on, they are having a baby! Or they've just had a baby after briefly being away from the spotlight. The baby could have been their ex-boyfriend's, or it could be the baby of their current boyfriend, or maybe their husband whom they clearly love so much more. Here is a list of people who dated these celebrity moms before they got that bun in the oven baking!
15

Kim Kardashian - Married 72 Days 
There's no disputing it, Kim Kardashian West and Kanye West are one of the hottest couples in Hollywood right now. They are just about everywhere! They are a constant presence on social media, television, and in the tabloids. Oh, and they have a wonderful marriage, and adorable children, North and Saint West. But before this period of marital bliss the situation was quite different.
And that situation is that before Kanye, Kim dated basketball player Kris Humphries. In fact, she got married to him! For a span of 72 days! That's right folks, that's barely three months of marriage. Not only that, but it seemed like the two didn't like each other much as per Keeping Up with the Kardashians. Kim claimed to be "annoyed" at everything he does. He also told her during their wedding rehearsal that he couldn't wait to "scream" at her. Whoa!
14

Kylie Jenner - Tyga Denies Being Daddy 
Alright so remember when Kris Jenner dropped a bombshell of news when she announced (and right in time for Keeping Up with the Kardashians 10-year anniversary too) that not only is Khloe pregnant, but Kylie is too?! And now everyone's buzzing about her bump, and duh, who the heck the father is. But before this piece of information came buzzing into our phones, we had Kylie Jenner and Tyga dating.
Tyga denies being the father, but he has denied a lot of things before that too. He denied being an item with Kylie when he broke off his engagement with Blac Chyna. Tyga won't stop appearing in Kylie's Instagram posts, and he got her name tattooed on his arm, but no, they are "not dating." Sure, Tyga. Rumors of a breakup flew around after, and the couple has had a sort of on and off thing since 2016.
13

Sandra Bullock - Bad Boy Jesse James
Ok, these two weren't just dating, they were in fact married. And it looks like they were married for a while (five years to be specific). But their marriage was one of the most infamous that Hollywood has witnessed in recent years! Sandra met Jesse, who was the host of Monster Garage when she made her ten-year-old godson's dream come true by getting him to meet Jesse. They even got custody of his kid from his ex-wife!
Except for their five years of marital bliss got cut short when a string of women came out and revealed Jesse's numerous affairs. Jesse appeared apologetic and even checked into rehab. In a recent article, though, he expressed his belief on how "cheating is a part of life" and that he has "no regrets" when talking about their marriage, even if it did fail. Sandra, later on, went to adopt a son named Louis.
12

Britney Spears - Old Flame Jason Allen Alexander 

[caption id="" align="alignnone" width="1536"]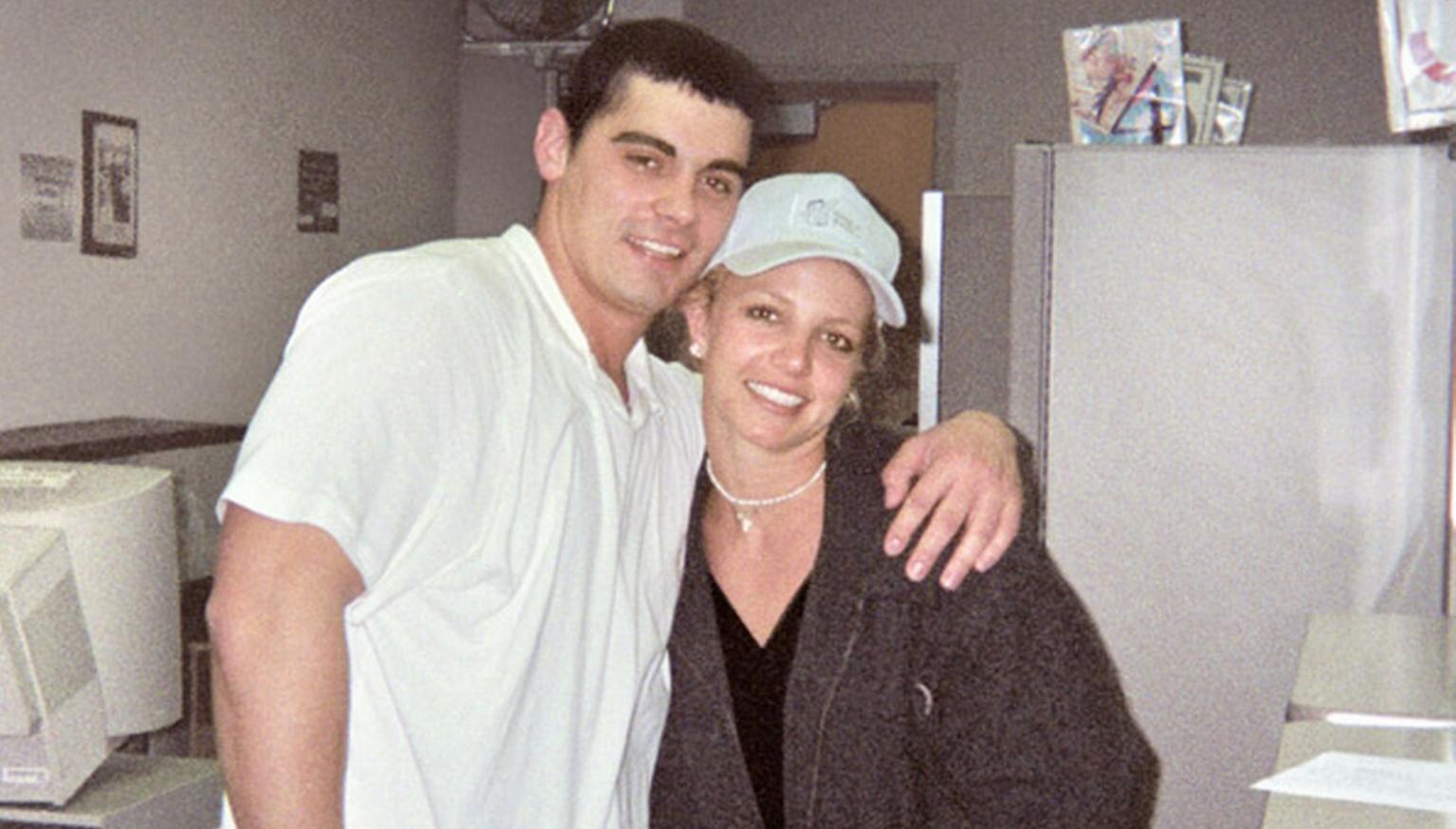 via: cloudfront.net[/caption]
You know who's thirteen years old? Millie Bobby Brown, star of hit series Stranger Things. You know what else is thirteen years old? Britney Spears' wild 55-hour wedding to her childhood friend Jason Allen Alexander. In order to commemorate such an exciting and, as the Rolling Stone described it, "thrillingly sudsy" story let's take a trip down memory lane. Alexander was apparently invited by Spears to Vegas for a trip. He had been her "friend with benefits." Not anymore: she asked him to marry her!
Perhaps realizing she was just madly drunk in love (she was very drunk), Spears ended the marriage after 55 hours. To Alexander, the action was "Bulls**t" and "it hurt." But it seems Spears had heartily moved on not a year later when she married and had children with Kevin Federline. Sadly this marriage didn't last too long either.
11

Padma Lakshmi - Mean Man Salman Rushdie
Padma Lakshmi seems to have it all. She is beautiful, successful, and is doing what she loves. She won an award for her cookbook Exotic Eats and also received an Emmy nomination for hosting Top Chef. In fact, Top Chef won an award in 2010 for Outstanding Reality-Competition Program. But enough about her thick portfolio, eh? What about her personal life? Well, she has a daughter named Krishna, but before that, she was in a different place entirely.
Padma actually dated author Salman Rushdie for three years and then got married to him. She penned a book revealing her relationship with Salman, whom she described as one who was able to sway her with his words. On the downside, as time passed by, she felt that she was not considered to be Salman's intellectual equal. She also wrote of how he criticized her medical condition which led to many unpassionate nights.
10

Lauren Conrad - Stirred Up Rumors With Kyle Howard

[caption id="" align="alignnone" width="1222"]
via: justjared.com[/caption]
Remember Lauren Conrad? Fashion designer and TV personality from the reality television show The Hills? There was a time when Lauren Conrad wasn't just Lauren, she was one half of Lauren and Kyle. The couple that was really stirring up the celebrity gossip media.
It's not that they've been playing their relationship for the press; on the contrary, their relationship was kind of low key. They couldn't help but get spotted anyway probably because they're both actors and Lauren was part of a huge reality series. And this is probably, ironically, what made the relationship so memorable. Even engagement and marriage rumors surrounded the two, despite their keenness to separate their real and "reality" life. So fans would have been massively disappointed when they learned their it-couple called it quits. On the bright side, Lauren is now married to William Tell and the two have a son called Liam.
9

Angelina Jolie - Seduced By Billy Bob 
It was Brad Pitt who played a dashing vampire, and it was Brad Pitt with whom Angelina would have many children. But before Brad, there was Billy Bob Thornton. There was also Billy Bob Thornton's blood that Angelina wore around her neck during the time the two dated and were married. Our girl Jolie was really crazy in love, though the two attempted to clarify that the blood things was not as creepy as it sounded.
Angelina even got a tattoo of Billy Bob on her arm, and indeed, these two really made their rounds in newspapers and magazines. But Billy Bob, in a Vanity Fair magazine interview, felt that the marriage was not going to last. And indeed, it was because he "never felt good enough for her." They might have been one of the stranger couples popping on your screens in the early 2000's, but hey, they are still good friends now.
8

Britney Spears (Again) - Frosted Tips Justin Timberlake

[caption id="" align="alignnone" width="1200"]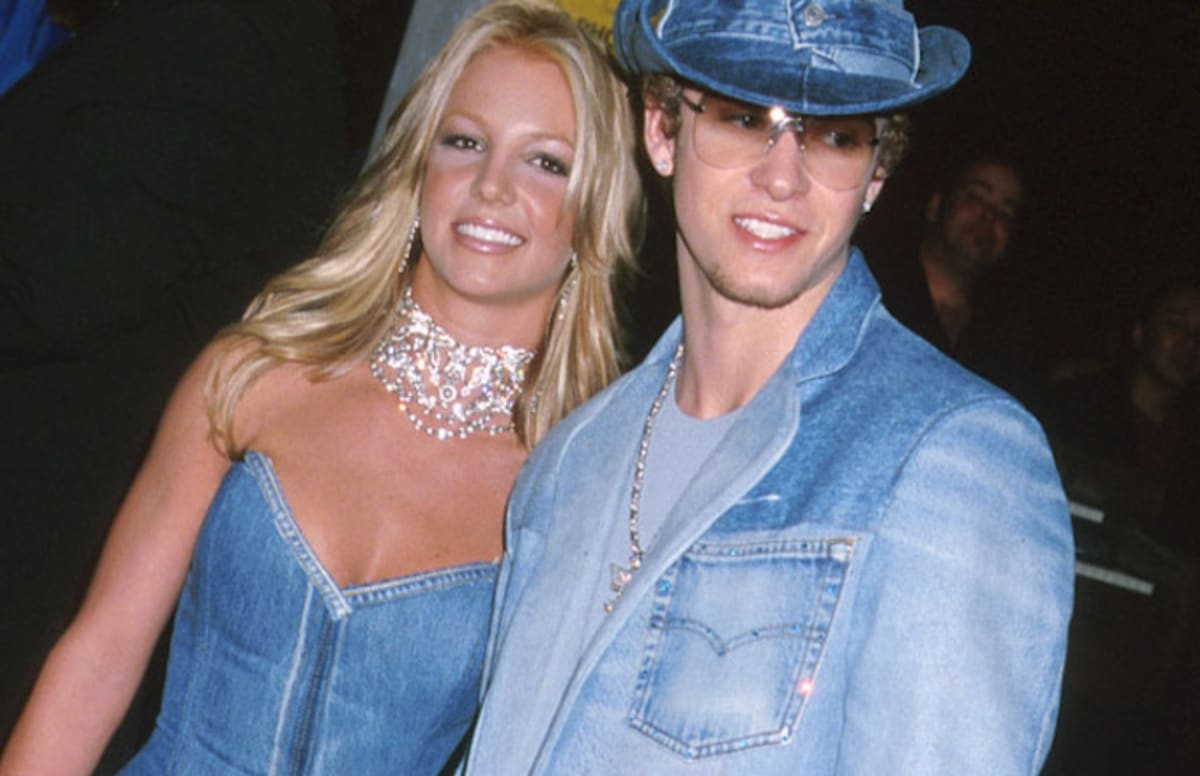 via: complex.com[/caption]
Honey, our girl Britney gets around. And as the hottest pop star of the 2000's, no one could turn away from her and the men on her arm. And dear me, no one could dare turn away from Britney and Justin when they appeared in outfits wholly made of denim! But other than the fact that they were both popular artists, their relationship really hit it on the notoriety scale because the breakup was pretty bad.
Apparently, Justin couldn't help but throw Britney under the bus, and many people called him an opportunist for using Britney and their breakup to jump-start his solo career. There were rumblings of Britney betraying him. After which he wrote the song "Cry Me A River," the music video of which featured a suspiciously similar-looking woman. And, according to Buzzfeed, he keeps bringing up their breakup whenever he can, even after eleven years have passed!
7

Evan Rachel Wood - The Abominable Marilyn Manson
To many casual spectators, no couple could have looked as odd as Evan Rachel Wood and Marilyn Manson. First off, they had a huge gap in terms of age, as she was only eighteen when they started to date, and he was, well, a lot older. Something like almost twenty years older. Also, he was still married to Dita Von Teese when they began dating!
It seemed like Evan Rachel did find a little bit of herself in the process though, as she spoke often of the feeling of freedom from being judged and the freedom of expression when she was with him. The two were even engaged to be married! Alas, their relationship wasn't as hearty as the heart-shaped glasses Manson sang about. They called off the engagement in 2010. Afterward, Evan reunited with her ex-boyfriend Jamie Bell, with whom she then had a son.
6

Jennifer Lopez - What's His Face Ojani Noa

[caption id="" align="alignnone" width="1512"]
via: fastly.net[/caption]
When we hear the words Jennifer Lopez and marriage put together in a sentence, we normally think of her and Marc Anthony. I mean, who can deny their sizzling chemistry? And let us not forget about their happy family, as J-Lo gave birth to twins while they were married? Their split is another story, of course. Before J-Lo became a mom, she was actually married to Ojani Noa.
And not a lot of people know Ojani's name, but they might recall something about him trying to dish out the details on his marriage to J-Lo. Except that he was prevented from doing so allowed because of confidentiality agreements. Not only that, but he also wanted to release their sexy honeymoon tape. Oh, and he called her mother a gold-digger! He also lashed out at her because she chose her career over him. Jeez, dude.
5

Gwyneth Paltrow - In A Bad Place With Ben
Before Gwyneth Paltrow began the Goop lifestyle website. Before she played Pepper in the Iron Man films. Even before Gwyneth Paltrow married Coldplay's frontman, Chris Martin, with whom she had two children named Apple and Moses, there was a Gwyneth Paltrow who dated Ben Affleck. They dated for three years and were two of the most prolific actors at the time.
In an interview with Vanity Fair, Gwyneth talked about her time dating Brad Pitt, and how much she adored him. It is Brad after all. Ben Affleck though? Slightly less glowing remarks. She recalled how her family and friends supported her decision to break it off with him, and that he "wasn't in a good place to have a girlfriend" at that time. She even laughed off a remark she made earlier about him being "better off dating a Scores stripper."
4

Khloe Kardashian - Scumbag Lamar Odom
So as mentioned earlier, Khloe Kardashian is having a baby, perfectly timed (strangely enough) with her sister Kylie. Both pregnancies were announced during the 10th anniversary of Keeping Up with the Kardashians, a very important pillar of the Kardashian empire. We know that Khloe is going to be a gorgeous mom to her and Tristan Thompson's baby. Before Tristan and the baby, however, there was Lamar Odom.
Just like Kim's ex, Lamar is a basketball player, whom Khloe met at a party. They married one month after meeting and seemed to have a good thing going as seen on their show Khloe & Lamar. Except that Lamar admitted to being a "scumbag" to Khloe, as he would reportedly get high on cocaine "every day" and take random girls to motel rooms. Even during their marriage! Things have changed for the better now, though, as Lamar has committed to staying sober for his family.
3

Naya Rivera - Called Of Engagement With Big Sean
If we were fans and spectators of a show, following the personal lives of the actors and actresses, it would not be a surprise that we'd learn of their engagement, or the cancellation thereof, from the internet. And word sure does get around fast on Twitter. But if you were the artist herself who was engaged, it'll be a bit weird to find out you're not getting married anymore through social media and not your own partner. Apparently, this is exactly what happened to Glee star Naya Rivera!
In her scorching autobiography, Naya dishes on Big Sean being found with Ariana in his home after Naya went to visit since they had been fighting the day previous. Surprise, Ariana and Big Sean end up dating later on. Shortly after this incident, Naya found love in Ryan Dorsey, with whom she has a child, Josey.
2

Madonna - Turbulent Affair With Sean Penn
You may have seen news floating around of Sean Penn allegedly tying Madonna to a chair for hours while repeatedly assaulting her. Or Sean Penn hitting Madonna with a baseball bat. Though these make for interesting stories, Madonna herself has denied these claims. Sorry folks, it looks like there might not be much to see here.
Except that their relationship was rocky from the start, even described as "turbulent" by The Daily Beast. Sean and Madonna have had heated arguments. He was known to have a temper which would result in Sean assaulting photographers and getting thrown in jail for it. The "first really traumatic episode" came for Madonna when Sean attacked her friend David Wolinski, and all while the marriage was already strained! She would eventually divorce him, find a partner in Carlos Leon, and would have a daughter with him. She would also have children with Guy Ritchie, to whom she was also married for a time.
1

Mila Kunis - Dated Child Star Macaulay Culkin
Maybe this couple always looked a little odd because we were so used to seeing Mila Kunis with Ashton Kutcher on our TV screens because of That 70's Show. Many fans would rejoice as later on Mila would marry Ashton and have two adorable children with him. But before these two finally found their soulmates in each other, Mila actually dated child star, Macaulay Culkin. Yes, Macaulay the kid from Home Alone.
And yes, Macaulay the same actor who had been caught in possession of controlled substances. Other than that though he seems to be doing fine. But for Macaulay and Mila, things didn't go so well. Mila divulged how it was difficult to date a child star, as paparazzi tried to follow them a lot. Plus she did not know if marriage was for her. Fast forward to now and we see how much she's changed her mind!
Sources: Ranker, DailyMail, Buzzfeed, Parenting, VanityFair