From the sheer number of baby stores and their innumerable products, it's not surprising that a mom happily researches the top products to buy when she's expecting. After all, it's nice to see what the been-there, done-that moms think about all the baby gear. Let's face it: there's no way that a mom could purchase every single baby item on the market. Not only would her house look like Hoarders Extreme, but it would most certainly break the bank and melt the credit cards. For that reasons, many moms rely on those must-have lists to help them sort from the true needs and the never-gonna-use-its.
This list, however, is not one where the merits of the Tula versus Ergo are discussed; in short, there is no one particular brand that is touted as the best. This list is telling you what moms really need. Not everything on this list is a baby product because in reality, moms need a lot more than what can be ordered from a baby super store. Moms have emotional and physical needs too. Taking care of a baby means taking care of Mommy; think of it as the whole oxygen mask theory. Moms need to take care of their needs too before they can take care of anyone else's needs. So whether it's a service or a product, everything on this list made the list because it makes mom's life easier in some way, shape, or form. Of course, the baby will benefit but that's just an extra perk. This is all about the mamas. Here are 15 things all moms can't live without.
15

Wear All The Babies If you ever stumbled upon a Buy / Sell / Trade group for baby carriers, you may think that they are the newest trend to hit the baby stores. Sure, popular brands have mega followers in search of the coolest new pattern like Burnt Nacho or Rainbow Unicorn Island, but the truth is, baby carriers are popular for a reason: they let moms actually do stuff. Like eat with two hands, shop at the grocery store, or fold laundry. Carriers also facilitate bonding as the baby feels calmer and happier literally touching his caregiver. Some carriers are even a breeze to nurse in – which is great for vacationing FYI.
Whether you opt for a woven wrap, a soft structured carrier, or a sling, I guarantee there is a baby carrier out there for every mom (and dad). To be honest, I have two different carriers, and I am 100% confident that my carrier got me through my GERD baby. Keeping him upright and bouncing after every meal wouldn't have been much more difficult without a carrier.
Without a doubt, this is number one on the must-have list.
14

Just A Little Adjustment Please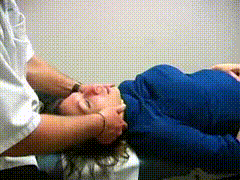 What? Were you expecting a whole list of baby related items? Well, sure, there's tons of baby products on this list, but mamas need some many things beyond just what can be bought at the baby super stores. Coming in next on this list is a visit to the chiropractor.
After childbirth is a great time for a chiropractic adjustment. Not only can the actual process of childbirth do a number on your body, but relaxin (the hormone that loosens your ligaments during pregnancy) can also cause lower back pain caused by poor alignment. Post partum chiropractic care isn't just a luxury; it is an important part of recovery. And if you're like me, a chiropractic can also fix your neck if you fall asleep in a weird position while nursing your baby at 2am.
As your babe grows older, you probably hold him on your hip, which can lead to alignment problems in the back and shoulders, and guess what? Chiropractic care can help with this too.
13

A Spa Day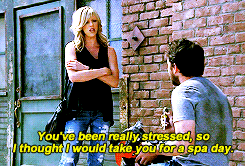 Nothing is as wonderful and special as those first few weeks of motherhood. All of the cuddles, the bonding, and kisses – it's pretty amazing. However, as wonderful as those first few weeks are, they are also stressful. First, there's the dramatically shifting hormones, the sleep deprivation from round-the-clock feedings, the stress of new moms learning how to do everything, and then the whole debacle of "When am I going to even take a shower?" Add in the baby blues and mama may be feeling a tad overwhelmed. All of this is normal, but wouldn't it be nice to feel … you know… human ?
That is why a spa day is crucial for a new mom and let's face it – any mom. Moms do a lot of the parental heavy lifting and sometimes it's nice to take off the mom hat and just feel like a woman again. A spa day doesn't have to be an 8 hour affair. It can be as simple as a pedicure or – dare I say – a long non-interrupted hot shower! Or dream big and go for the massage-mani-pedi-haircut-and-facial. A little TLC goes a long way.
12

Bottles Up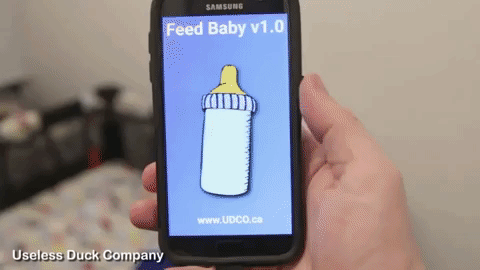 All new moms need baby bottles. Duh! I know that, and it seems a bit of an obvious choice for a list that moms must have. But I don't mean just grab any bottle off the shelf and call it a day. Choosing a high quality bottle is a big deal simply because you are going to washing those things 634 times a day for the rest of your life. Getting a cheap plastic bottle isn't always ideal since they will wear out faster, especially if washed in hot water dishwasher cycle. (Remember, science tells us that plastic can leach chemicals in hot temperatures.)
Aim for high quality plastic or even better glass bottles. If the word "glass" scares you, don't worry. Many new companies make food grade silicone covers for the glass bottles to prevent breaks. And the best part: glass doesn't leach chemicals when exposed to hot temperatures.
11

Cruisin' Around Town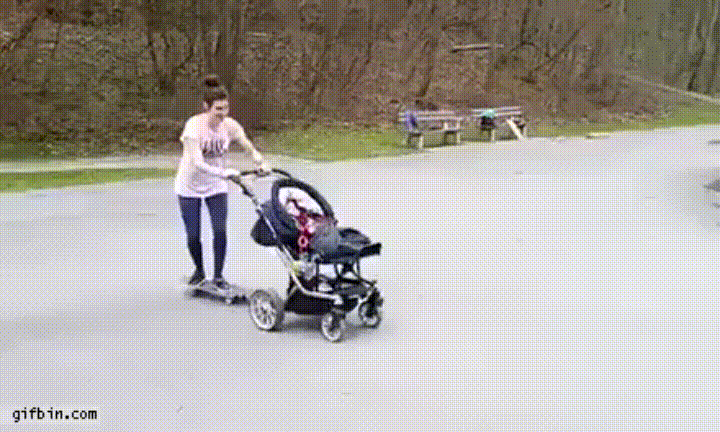 I am not ashamed (okay, a little embarrassed) to say that since I had my first child, I have had five strollers: a cheap umbrella, an inexpensive double stroller, a single jogger, a luxury umbrella, and one of the big ones that connects to the infant seat. I can also tell you right now that the cheap umbrella stroller is rotting in a landfill, and I'm close to dumping the cheap double stroller. Based on my experience, the cheap ones are not worth it and definitely don't live up to the demands of an active lifestyle.
The higher quality (and sadly the more expensive) strollers are worth every penny. If you have an active lifestyle – and especially if you live in the city – a good stroller will be a good friend. Trust me, no child wants to sit in an uncomfortable stroller, and no parent can happily continue to push a stroller that pushes about as well as a square-wheeled car.
Also… never skimp on the cup holder. You need one.
10

Baby Tub
Ahh, that new baby smell! It's almost intoxicating how amazing those new squishes smell! Until, of course, they've exploded their diapers and have milk dried onto their neck folds. Then, you can't get to the bath fast enough. But have you ever tried to bath a baby? They become dangerously slippery and about as easy to hold as an oiled-up octopus.
It may seem like an unnecessary baby item, especially because you only use it for a relatively short time in their life, but a baby tub is a lifesaver for moms. You don't need the top of the time baby spa that comes with jets; you just need something that can safely let baby recline while mom (or dad) cleans baby up. Cleaning a baby at arm's level is so much easier than hunching over the regular tub; especially if you had a C-section, all that bending can be downright painful.
9

The 2am Friend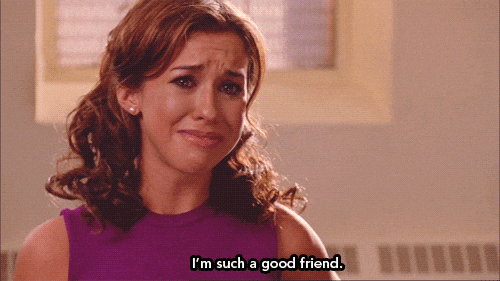 Whether you have one or three or five kids, you are bound to have puzzling questions. Kids have a way of making us question everything we know. Especially when it's the middle of the night and we're tired and we don't even know which way is up. Many of us parents have uttered this phrase at some point in our parenting journey: "Is it normal if…?"
What happens if we ask that question in the middle of the night? Not all questions warrant a call to the on-call pedi, but still, we have to ask. In those times, moms need a 2am Friend aka the person you can call no matter what time of day it is with any question with no judgment. Sometimes that person is our own mom. Sometimes it's our best friend from the play group. Sometimes it's our sister. No matter who it is, all moms must have this person. And even more importantly, all moms should be this person to someone else.
8

Don't Neglect The Girls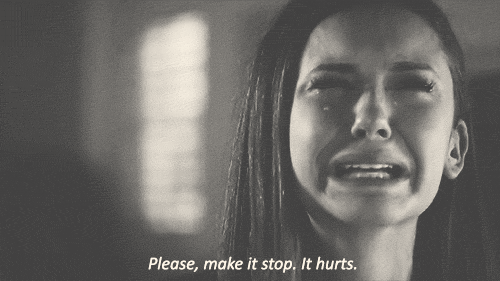 When an expectant mom is prepping for childbirth, most women focus on the hospital bag and the post partum care for the lady bits. Pinterest is loaded with recipes for homemade padsicles, cooling sprays, herbal mixes for sitz baths, and homemade condom ice packs. But there is dramatically less preparation for the girls. Breastfeeding can have a bit of a learning curve, and most breastfeeding mothers find that they are a bit sore for about a week or so after beginning to breastfeed.
Any mom planning on nursing needs to have a ample stock of nipple cream. The key word being ample. I bought one tube with my first and thought I would be fine. Flash forward to my husband making a midnight run for more lanolin, and I quickly realized that I underestimated my breastfeeding preparation. Whether you spring for 100% lanolin or the conventional tubes in the baby stores, new breastfeeding moms must have some sort of nipple cream. Your girls will thank you.
7

Lend A Helping Hand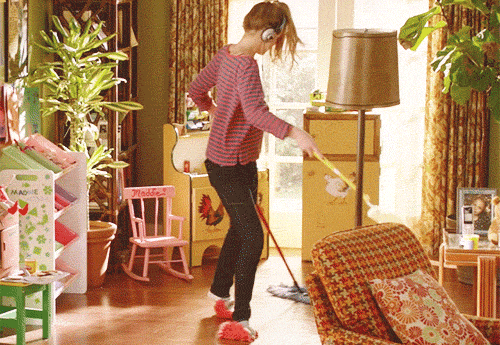 You know the phrase: It takes a village to raise a child. Despite how well known that phrase is, most mothers do experience that village. Moms leave the hospital with their baby, dad returns soon after to work, and mom is left with her newborn during a time she needs help the most. New mothers need (note: this is not really optional) a helper of some sort. Sure, dad can totally be the helper. Some fathers get paternity leave (and more companies should offer that for sure.)
But if dad is out of the picture or must return to work, mom still needs a helper. Even just a friend who can come and hold the baby while mom takes a shower or eats a hot meal. Helpers can look like many things: a meal train hosted by friends, a friend visiting, a mother or mother-in-law who comes to stay for a few days, or even a hired maid to help around the house while mom recovers from childbirth.
It's not anti-feminist to say that mom needs help; in fact, offering help supports a fellow mom as she begins her epic journey of motherhood. Remember, it takes a village.
6

Chow Time
Not to sound obvious again, but food is a must-have for new moms. I know how crazy that sounds, but I mean real, nourishing food. I thought pregnancy hunger was the most intense hunger a person could feel… until I started breastfeeding. Breastfeeding mamas need a lot of quality calories to help produce the milk. In fact, just the process of making milk can burn up to 500 calories!
Even if you're not breastfeeding, you still need nourishing food to help your body recover from childbirth. The problem is who has time to prepare the meals you need when you're juggling a newborn? New moms can be saved by meal delivery service, meal trains, or even having a stash of freezer meals (Pinterest has got you covered here).
In addition to having a plan for your meals, keep the nutritious snacks stocked: granola bars, nuts and dried fruit, cheese sticks, apples and peanut butter, and of course your water bottle.
5

A Swingin' Time
Shopping for baby gear can be overwhelming. Not only are there seemingly infinite products, but there are also endless varieties of each product. As your shopping cart fills up, you think, "Surely I don't need all of this?!" It is true, though, you don't need every single item every marketed to moms. (I put the tee pee wee covers in that category of not-needed items.) But a swing is on the list of must haves.
I know what you are thinking, and yes, they do take up a decent chunk of space in your living room, but their benefits far outweigh the space con. Babies are soothed by motion; after all, they just spent 9 months constantly being rocked by you. You know what is hard to do though, constantly rocking your baby once he is born. Enter: the swing. If you need two hands to make dinner or grab quick shower, the swing can be your best friend. Some swings even play lullabies or white noise, which helps drown out other household noises that might wake up a napping baby.
4

Stacks Of Books
Most baby lists probably have baby books on the must-buy list, but I'm extending that to include books for mom. Of course, books for baby are essential; the experts all agree that reading to your child helps them learn the language better. However, having a well-stocked kindle library is also necessary for mom. Whether you are nursing or bottle feeding, you will be spending a lot of time feeding your baby. Sure, popping in a movie is a great choice; sometimes you just want some quiet in the house. In those cases, a book is a good go-to, especially on a tablet or e-reader so you only need one hand to read.
A riveting novel can help you stay awake during the midnight feedings (better than falling asleep in a weird position) or a parenting book can help answer your many parenting questions.
3

Queue It Up
What if you are tired of reading your books? Then, all moms must have their ultimate Netflix queue – a queue that can help stave off boredom and keep you awake even if you feel like sleeping for three months straight.
I'm not about to tell you what exactly to put on your list because that's personal. Everyone's own Netflix queue is unique, and in a cool way, those queues say a little bit about you. (Although don't worry too much, there's always a random show that doesn't define you.)
I first got Netflix when my oldest was 3 months old, and it was amazing – especially on those sick days when all he wanted was for me to hold him. I couldn't physically do much, but at least I was entertained and caught up on a season of my favorite show.
Beyond the baby years, Netflix has saved me in many car rides. Thank you very much, Curious George and Chugginton. Hmm, maybe Netflix should be number one on my list now that I think about it …
2

During The Explorer Phase
Playpens used to be "just" a big open square-shaped pen. Not to be overly used (even though some people dub them baby jail), playpens were quite useful for giving baby a safe place to play while mom makes dinner or catches up on emails. This is especially helpful when babies start to crawl and get into e-v-e-r-y-t-h-i-n-g.
But modern playpens found a way to top the old school pens: they now have attachable changing stations, which is obviously convenient, but also cuts down on the amount of baby furniture a parent needs to buy. No need to buy an expensive changing table and a playpen: get the combo and save money and space.
As a bonus, having a Pack'n'Play makes sleepovers at Grandma's house (or vacations) even easier since you obviously can't tote your crib everywhere you go.
1

A Mountain Of Diapers
Unless you have the most talented baby who emerges from the womb already potty trained, you're going to need some diapers. Obviously. Just like the baby bottles, quality is mom's best friend. A cheap diaper doesn't hold as much as urine which can spell out L-E-A-K faster than you can grab a fresh diaper.
In addition to buying high quality diapers, what mom really needs is a stash. If you've ever run out of diapers in the middle of the night, you'll never neglect your stash again. Having a stash spares you from that panicked moment of having to run to the store at a super inconvenient time. I mean, no one ever runs out of anything in a convenient time.
And if you're really feeling adventurous, you can buy a stash of cloth diapers (average $500) and be set until the potty training years. If you have more than one child, they can be passed onto the next babe saving your wallet literally thousands of dollars.