Besides the deadline for paying house bills, or the time when the kids need to be dropped off and fetched from school, another time element we women have to worry about is…our own biological clocks. Media and science have always told us that our biological clock- that is, our fertility viability and the optimal time to conceive and give birth- is ticking closer to the eleventh hour as we grow older. It has been repeated often enough that it is common knowledge that by the time we reach our early 30's, fertility starts to decline- and will keep declining. Then perimenopause comes- the period of transition to menopause. And menopause is the period when the ovaries cease to function as they once did.
The usual age of perimenopause to start is around the 40's, but they can start as early as mid-30's. Meanwhile, the average age of menopause, according to Medicine Net, is 51 years old, but can be earlier (like the 30's) or late as the 60's. But the amazing stories of these 15 women are testaments of defiance and wonder; exemplifying the mystery that is conception! These are the women who, against all odds, and despite their ticking biological clocks, still managed to conceive! These are the women who, surprisingly and without alarm, just found out that they were pregnant even at the age of 60!
15

The Truth About Perimenopause

[caption id="" align="alignnone" width="606"]
via: thewestmorlandgazette.co.uk[/caption]
On the website Stories of Pregnancy and Birth Over 44 Years Old, Catherine McDiarmid-Watt writes a short article entitled "During peri-menopause, a woman can still get pregnant" which will definitely give hope to a lot of women out there who want to conceive even after 40.
In the article, Dr. Hillard explains that the woman is still technically fertile after her last period (which one obviously won't find out until after a year has passed). Catherine also writes an account of how her mother was a menopause baby herself; in 1931, when her grandmother was 47 (and the grandfather 50), she gave birth to Catherine's mother. She also includes an account from Direk Maryo, who says that he/she too was a menopause baby, "My mother was 49 when she had me." There's still hope out there, ladies!
14

Woman From The Netherlands Just Turned 39
A 39 year old woman from the Netherlands had not had a period for four years, but her desire and resolve to get pregnant was stronger than her doubts. She had been showing signs of menopause at the time, but still went all the way to Greece to try a form of fertility treatment in December 2016. A month later, miraculously, she started having her period again.
After getting back to the Netherlands, she underwent an IVF treatment just months after her treatment in Greece. Her IVF treatment did not use hormones (which is the usual in IVF procedures); instead, the doctors collected the egg that was released during ovulation and proceeded to fertilize it outside the body, the embryo being put back after. The woman did successfully get pregnant, but unfortunately she miscarried as well. Yet, her treatment results looked promising indeed.
13

Woman Gets Pregnant At 48
Let's get a few things clear first: what is FSH? What does it mean if it's too high? Well, FSH stands for follicle stimulation hormones, and is responsible for the growth of ovarian particles. If it is too high, it means that the woman is beginning menopause. And that's what it looked like for this 48-year-old woman who commented on the Steady Health message board.
She described her too-high levels of FSH, for which her doctors told her that she would not be able to conceive. Hearing this, she gave up on the hope of getting pregnant, even going so far as to pray to God that he would help her let go of that desire. I guess the higher being planned something else for her because sometime after she thought she had the flu and was a week late with her period when "Voila!" she was pregnant!
12

Got Pregnant A Year After Her Perimenopause Started
In the message boards of the Baby Center website, a woman with the username "midnightjo" asked if any of the women there had already gotten successfully pregnant at the age of 40 or over. She herself wanted to try conceiving even if she was already perimenopausal.
And the message board comments were a mixture of returned questions, confusion about what state they were in (whether perimenopausal already or not), and the like. But a certain woman's account stood out. Bubbysweets recounted the story of how she was perimenopausal for a year before she conceived her youngest baby! Isn't that amazing? Shortly after, she turned 45 years old - quite happily, no doubt. She explained how she was taking 'maca root' for her hot flashes, claiming to not know whether it helped with fertility, but it did manage her perimenopause symptoms.
11

A Father Inquires For His Perimenopausal Wife
A hopeful and eager father (his username is want2BaDaddy) waddles through the message board of the Momtastic Baby and Bump site, asking ladies out there if they had successfully conceived during perimenopause because he and his wife were getting worried about her perimenopause symptoms. Thankfully, a woman around the age of 42 came to save the day (even if her username is 'nottrustyyet').
Nottrustyyet decisively laid down how she was "definitely perimenopausal" when she got pregnant. She then recounted her story of how at 42, her periods changed: they got shorter, and she had recurring night sweats. It took her and her husband a year and a half to finally conceive their perimenopausal baby! But it was a success and a surely relieving answer for want2BaDaddy!
10

All Thanks To Dr. Funk
A woman wrote a testimonial about how she and her husband started having difficulties conceiving a second child, as she was already nearing 41 years old. She was already diagnosed with 'early perimenopause' (high FSH), and things were starting to look grim. Her doctor, Dr. Ryan Funk, advised her to take some tests – which she did – and the result, according to her was, "on paper, my numbers looked terrible." A "trilogy of infertility," as she had put it.
Dr. Ryan Funk, whom she swears by, gave her what we would normally call an "alternative" treatment plan. Her plan consisted of weekly acupuncture treatments, Chinese herbs, and a change of diet (less sugar, less caffeine, more veggies). She also exercised moderately. And the result? She actually got pregnant ("And it happened naturally!" she exclaimed)! It also only took a month from the start of her treatment. What do we think, ladies? Is this 'natural' form of treatment worth trying?
9

"Menopausal? No, Pregnant!"
Hazel is a woman in her 40's who conceived in spite of all odds. Her family has a history of having early menopause (her mother had hers at 46, her grandmother, even earlier at 35); in fact, she herself was only around 33 when her periods started getting intermittent and light. It would seem like from her past, she would have no more hope of conceiving late into her 30's. Surprise, surprise: at 42 she was surprised and horrified to see a positive pregnancy test.
She and her first husband who had two children together (conceived when she was in her 20's) had drifted apart, their relationship ultimately ending in a divorce. She soon found a new partner, with whom she felt she would not conceive anyway (at the age of 37). They did away with condoms and lo and behold, baby Libby was born when mom was 42. Tests for complications turned back negative; her initial shock and embarrassment had soon turned to anticipation. The family loved the new addition to their brood.
8

Told It Wasn't Going To Happen At 38
A woman with the username 'flutterbymee' commented on a post by a desperate mom who wanted to know who had menopausal success stories on Mums Net. Her tale is not without failures and heartbreak of her own, but in the end, her menopausal pregnancy story spelled success.
Flutterbymee told the original poster how she was unlikely to have a child at 38 years old. Going to fertility clinics did not help either. And just when she thought hope was no more ("we gave up on the idea"), 3 years later, at 41 years old, she conceived all on her own! Sadly that pregnancy resulted in miscarriage, but after another cycle, she got pregnant again, and this time the baby grew up to be a wonderful boy. Her doctor confirmed to her those 18 months past that she was definitely perimenopausal. And if her second pregnancy was not surprising enough, she had another one at 45!
7

So Far - So Good
As with most mommy and baby forums and message boards, a lot of desperate, even hopeless women want answers and a heck of a lot of assurance- "Can I conceive even during menopause?" "Are there any success stories out there?" They all seek similar things. And thankfully, generous commenters on those forums do not disappoint.
Such is the encouraging story of 'Breagha', where she narrated how at 33 she decided her then baby would be her last one and had an IUD put in. Five years after she needed to have it taken out. She and her husband wanted to try having a baby again. After about 2 years of facing difficulties (she took Clomid, an oral medication, to no avail) and coming up with no child, they gave up- until after a while she started having morning sickness. The result? A baby on the way!
6

World's Oldest Natural Mother

[caption id="" align="alignnone" width="592"]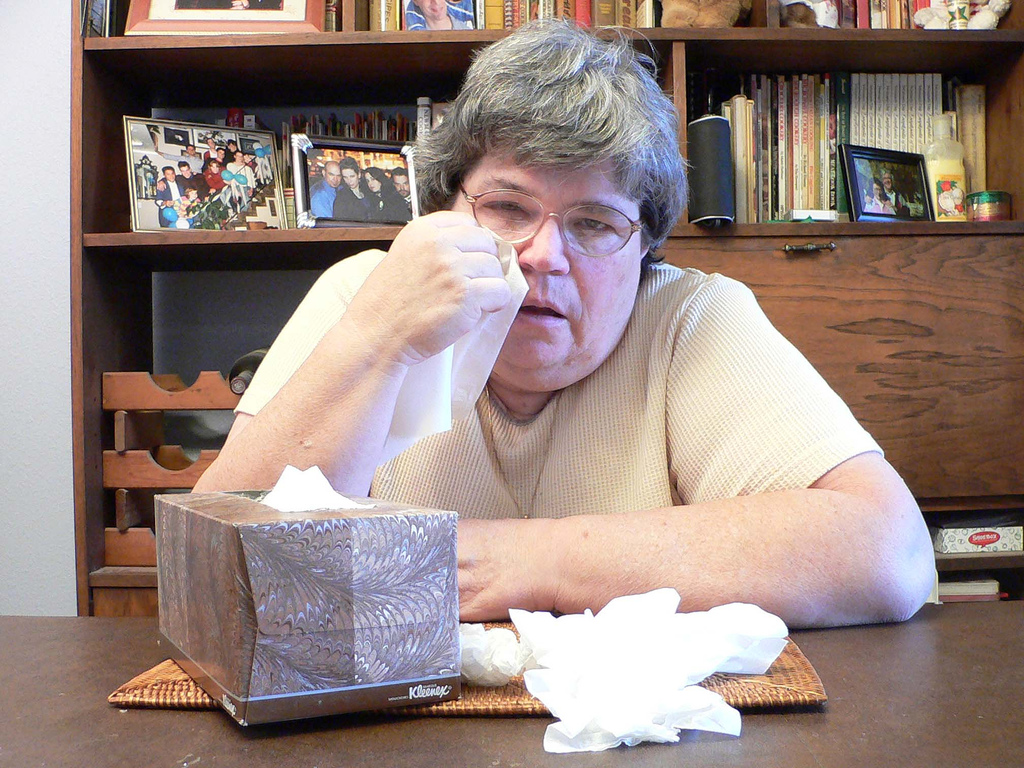 via: steadyhealth.com[/caption]
A woman at 59 years old (where most would already be menopausal), pregnant! Can you believe it? And it happened all on its own without the use of fertility drugs or treatments. Dawn Brooke gave birth without any help at all to conceive. Au natural!
Dawn and her husband, Raymond (74), said they actually hid such fact from public eyes until about 10 years later. And such a lovely thing too, that the boy was born three months after the couple married. Nick, Dawn's son from her previous marriage, was happy for the couple, saying, "When they told us we all gave Ray a round of applause. My mum and my stepdad make a fantastic couple." Raymond himself said that they had "extreme good luck" for their age and that the boy was simply "fantastic." Kudos to the happy couple!
5

Anthea Nicholas Gives Birth At 50

[caption id="" align="alignnone" width="604"]
via: globalpublishinggroup.com.au[/caption]
Another woman into her 50's has given birth- and naturally too- this time from Australia! Anthea Nicholas, a semi-retired real estate agent, is apparently the oldest woman in Australia to have given birth. Her pregnancy was natural, and it was her very first pregnancy too!
The baby was called a miracle; the medical staff said that Anthea had "a one in several million chances of conceiving" without the IVF, and her miscarriage chances are as high as 70%. But Anthea beat those odds. "Last year the doctor told me I was going into menopause and now I've got a baby in my arms," she told the interviewers. In fact, it must have really come as a wonderful surprise for her, because she threw in the towel for motherhood as early as 35 years old. She focused on her career instead. It seems like the universe can really throw little blessings at the most unexpected times.
4

Debbie Hughes Conceives At 53 - Despite Being On The Pill

[caption id="" align="alignnone" width="604"]
via: ytimg.com[/caption]
It looks like the UK has gained another one of the late-bloomer mothers: Debbie Hughes, a jewellery assistant, was already a 53-year-old mother of three children. She was not planning on additional children with her partner, Paul Clarke, and thought she was going to have to look after granddaughters and grandsons. But little Kyle came as a total surprise. And the even more astonishing thing? She was on the pill at the time! Nature can really be quite determined!
Her family teased her about putting on weight, so perhaps just to clear all possible explanations out of the way, she took a pregnancy test. Only to have it come back as positive! She was worried about the turnout, because of her age, but her pregnancy was healthy. On being a mom again, Debbie had to say this, "I do get more tired than I did before, especially getting up to do the night feeds. But I do love being a mum again."
3

"I Was Diagnosed With Premature Ovarian Failure At 22"
Most women would expect their menopause to start around their 40's, and so plot out the time for when they'd like to start trying for babies. But for the then 22-year-old Kim, her future was bleak: she was diagnosed with premature ovarian failure- which, in her words, meant she had early menopause. Yet Kim was not to be deterred; she promised that she would do whatever it took to start a family of her own.
When she got married three years later, she and her husband (35) were eager to immediately try conceiving. But two years passed without incident, and she started to lose hope. But her surprise came when her mother's gynecologist shared her story and a doctor insisted that she can 'absolutely' carry a baby, only that she needed a fertility treatment center. A glimmer of hope appears! She and her husband started looking for donor eggs, because sadly (for her) that was the only way they could conceive. Her first pregnancy was also a loss- they lost the baby at nine weeks. But again, Kim was determined. After three months, they tried again, and finally- their daughter Reese was conceived and born! What an inspiring story!
2

Giovanni Ciardi Gives Birth At 54
Giovanni Ciardi has shocked and amazed doctors for falling pregnant at the age of 54. Mrs. Ciardi is a hospital worker, her partner Bruno Paoli a shipyard worker, and together they live quietly and relatively uneventfully in their home in Camaiore. Until the surprise pregnancy of course. Giovanni already had one daughter, a 23-year-old, from her previous marriage, and surely she didn't think that at her age, she'd give birth to another one.
She missed her period, and the first thing that came to mind was menopause. But nausea and an upset tummy bothered her too, so she went to get a check-up. The doctor smiled at her and announced that she was pregnant; Giovanni even bought pregnancy tests to be sure, as they were both caught off guard! Giovanni Cima, the head of the gynecology and obstetrics department, had this to say about cases like Giovanni Ciardi's: "A natural pregnancy at the age of 54 is absolutely exceptional."
1

"No Woman Is Too Old"
It's a surprising thing to give birth at an age where women would usually already be menopausal, but it's even more astonishing for a woman of such age to give birth to triplets! But this is exactly what happened to Arcelia Garcia, 54 years old. And her last child was born 16 years prior! What a time gap.
But it looks like the three new additions to the family are very, very welcome, despite the surprise. Arcelia seems to really naturally love children as well, as she said in her interview "My love for my children that just came here is the same as for the first one." She was not even worried if she would seem too old to take care of newly-born babies. That's the spirit! They have a family farm, and though Arcelia initially wanted to return to work there, her children put off the idea first. One of her daughters, Rafaela, had this to say, "It's a miracle, for one, and I'm glad it's over for my mom."
Sources:  MayoClinic, MedicineNet, HealthLine, DailyMail, NewScientist