Summertime is upon us, which can mean dangerously high temperatures. It's time to make sure that we all stay comfortable and out of the heat. However, it is not always obvious when a baby is too hot, so here are a few tips to make sure your little one is not in any danger.
Damon Marriot, Head of Product Development for baby brand Joie UK recently spoke with The Sunday Express to talk about how to make sure your baby stays cool this summer. The first step is to feel your baby to see if they are hot. Baby's body temperatures are easy to gauge just from touch.
[caption id="" align="alignnone" width="1080"]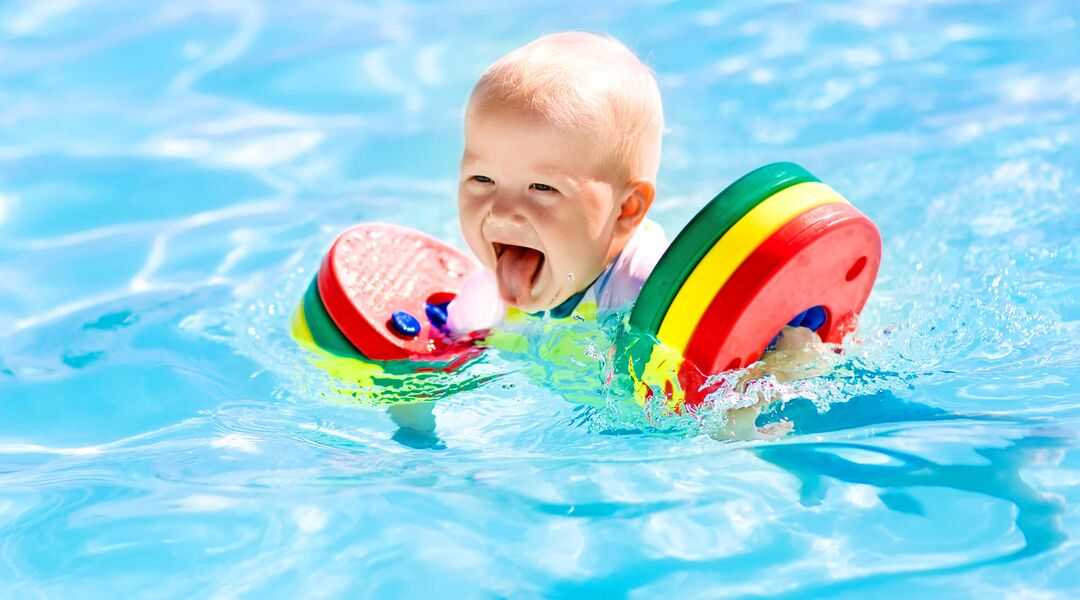 Via The Bump[/caption]
PREVIOUSLY: SCIENCE EXPLAINS PREGNANCY BRAIN
Putting your hand on the baby's tummy is the best way to feel an infant's body temp. If the tummy is hot, then take off some of his or her clothes to cool the little one down. Carrying a thermometer around during this time of year is also helpful. If you have any indication that your baby may be hot, take their temperature for a quick and exact reading.
Listening to your baby is vital. Yes, crying can mean many things but if the baby is not hungry or in need of a diaper change, being hot is a likely reason for wailing and waterworks. Babies have no problem letting their parents know when they need or want something, so pay attention to their sounds.
Following a few simple steps each day can also prevent your little one from overheating. Dressing your baby in cotton is the best way to keep them cool. Hydration is another way to ensure your child does not get overheated. Keeping a cold cloth on hand at all times can be also beneficial. Soak a cloth in cold water, place it in a plastic baggie, and store the baggie in a small, insulated lunch box. If your baby appears to be getting hot, dab his or her head with the fabric and it will cool them down.
Staying in the shade is always the best option on super hot days. Not only does it help prevent overheating but it also prevents sunburn, which can cause anyone (not just babies!) to get too hot. A stroller with a sun protector is an option when staying in the shade is not available to you, or you can carry an umbrella to create some shade on the go.
After a day out and about in the summer heat, give your little one a cold bath to soothe them before they fall asleep. It is a final step to ensure your child does not get too hot. Most of all, pay attention and be safe!
NEXT: DERMATOLOGIST EXPLAINS HER PREGNANCY SKINCARE ROUTINE
Felicity Jones & Husband Charles Guard Are Expecting Their First Child