Becoming a mommy, especially for the first time can be overwhelming. Getting the new mommy in your life one of these fun, easy DIY items can help. Some are practical and some are good to use for self-care, both are extremely important when one is a first-time mother.
Homemade Facial Scrub
Melt coconut oil so that it becomes a liquid.
Add sea salt.
Add in any essential oils.
Pour in a baby food or other type of jar and dress up the packaging.
Baby Food Jarred Candles
Take baby food jars, peel off the label and cover with tissue paper, paint, ribbons or anything else you have on hand.
Melt candle wax and when it's poured dye it by either melting block wax in the candle wax or pouring a small amount of liquid dye. Wait for it to cool down a tiny bit (not hardening) and pour in a very small amount of liquid scent (or melt some from a scent block- make sure it's strong enough to smell).
Pour the wax into the jar and wait until it starts to harden, put the wick in and set it straight then use a tiny wooden stick to get rid of any air bubbles. Wait until the wax is starting to really harden then pour a little more in to smooth it out.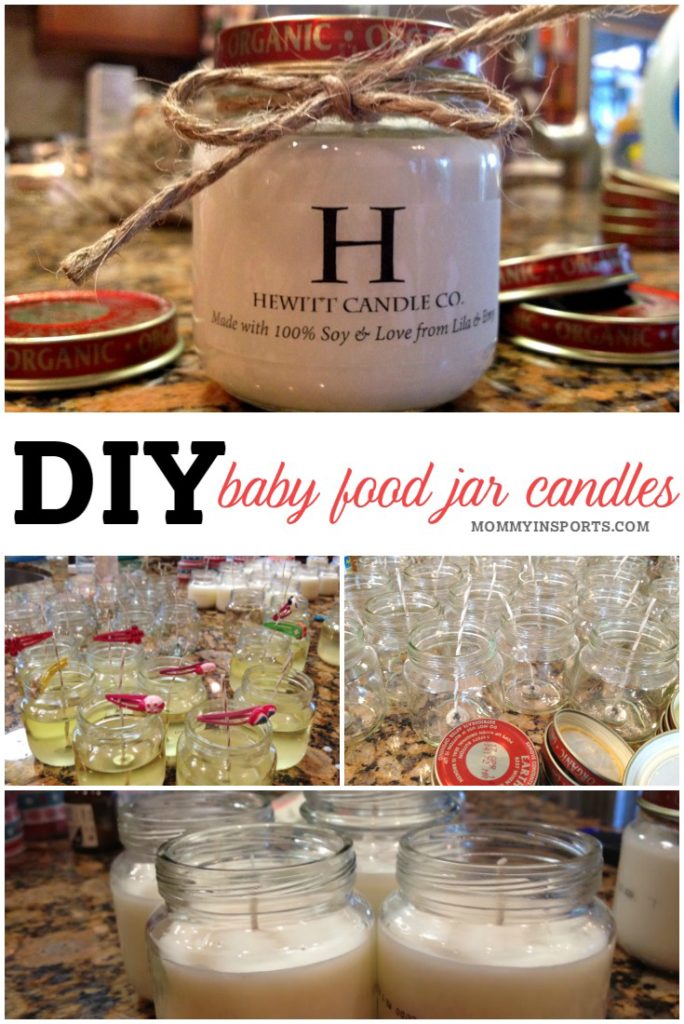 Flower/Candy Bouquet
Get an attractive vase with a Styrofoam insert and several wooden sticks. Find some full size and fun size candy bars and tie them to the sticks with a matching ribbon or tape. Arrange either live or fake flowers and the candy in the vase.
Diaper Cake
Buy a wedding cake board (with 3 tiers). Set up the board and either take individual disposable diapers, or if she is using cloth, cloth diapers and roll them up. Tie each with a ribbon and arrange one at a time on each level. Top them off with some burp cloths, individual packages of wipes and cover them with some receiving blankets.
His and Hers Wine Glasses or Coffee Mugs
Alcohol is a huge no during pregnancy and coffee is limited, so if mommy is done breastfeeding or not at all, a wine glass decorated is a fun little celebration, if she isn't a drinker, a coffee mug is a great gift for coffee or tea.
A lot of stores will sell empty mugs and you can get paints and markers to decorate.
There are plenty of new mommy and new daddy ideas. Wine glasses are easier, just buy two and browse around if you can't think of something to say.
New Mommy Survival Pack
Fill a diaper bag with easy to grab snacks, a spa kit (scrub, lotion and some cute soap or liquid soap), some hand sanitizer and other little items you know she will like.
And it's that easy! Any new mom would be thrilled to have these gifts, and what's more, you saved some money and were able to put some love and care into the final product! Happy gifting!
NEXT: MOMMYCON EXPLAINED - WHAT IS IT AND SHOULD YOU ATTEND?
10 Nursery Designs Inspired By Nature