It's disturbing to imagine a mother returning to work immediately after giving birth. Postpartum recovery is anything but glorious, with the average period of physical healing time lasting 6 weeks and in some cases, the process can last as long as many months. The emotional transitioning to parenthood may extend even longer. British research has shown that it takes women a full year to recover psychologically from the upheaval of bringing a child into the world. Not having the option to stay home and fully recover is alarming but having the option without pay is even more troubling.
Only a few countries have no paid maternity leave mandate. They include Papua New Guinea, Suriname and remarkably - the United States. Allowing time off may sound beneficial but considering the financial sacrifice on the family - for the most, it's not feasible. For that reason, the majority of mothers must return to work immediately after giving birth. Considering the trauma the body experiences from childbirth, this model is flawed - realistically not leaving families with many options.
[caption id="" align="alignnone" width="1920"]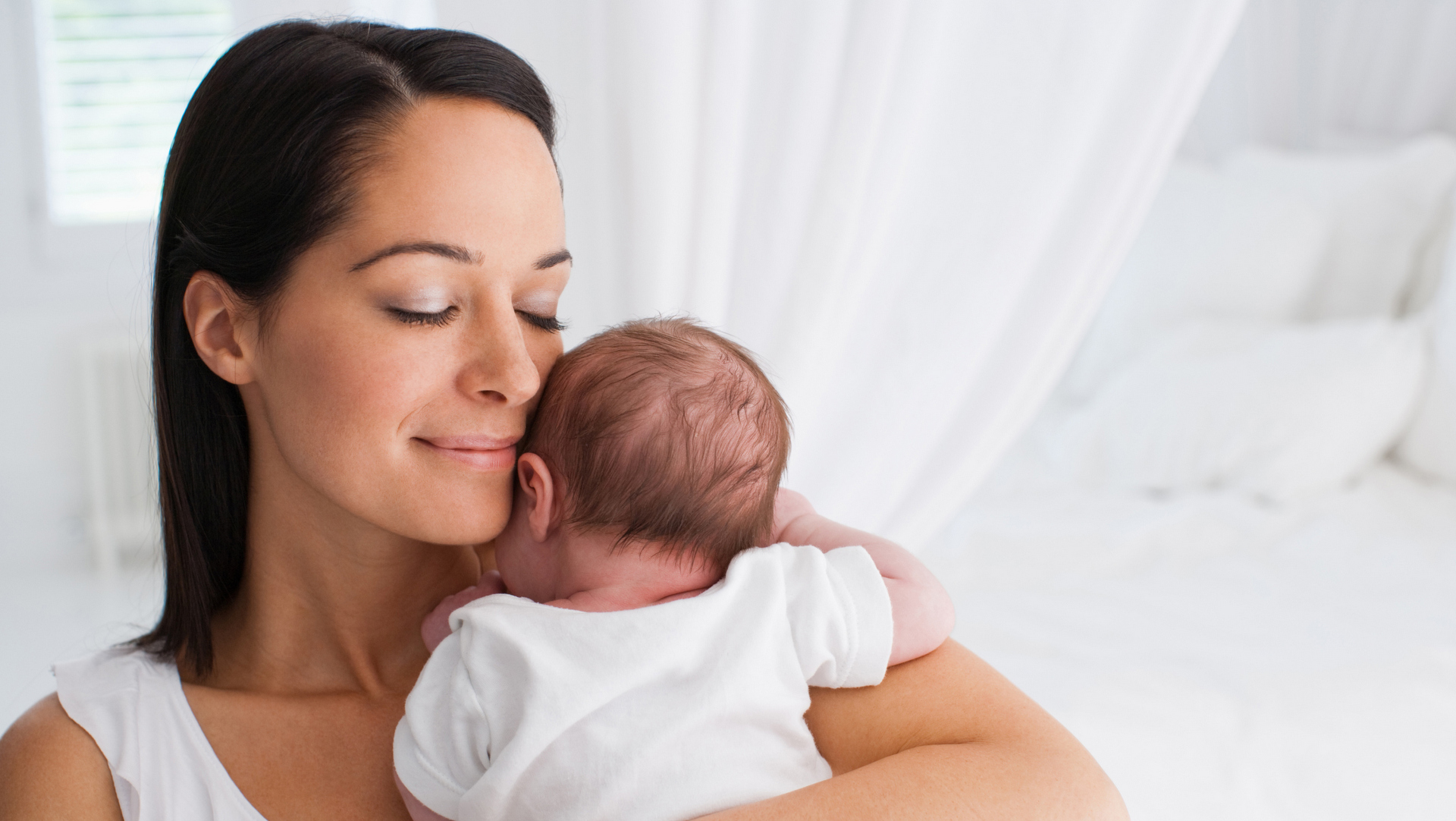 Via Chris Ryan/OJO Images/Getty Images[/caption]
On the contrary, the Canadian government mandates both a leave and a benefits component, the latter being administered by provincial employment insurance plans. Depending on the length of employment history and the hours worked, new mothers can take between 17 and 52 weeks of leave from their jobs. Their employers are required to accept the employees back into their jobs, or the equivalent, at the end of the mandated leave at the same rate of pay with the same employment benefits. Mothers have secured their positions upon their return, creating absolute peace of mind. On top of mandating maternity leave, the government offers paid leave for one or both parents through Canada's employment insurance plan. A pregnant employee or new mother can take a paid maternity leave of up to 15 weeks. Either the mother or father can take 35 weeks of parental leave after the baby is born or adopted. The parents can share the leave, however, they choose. If eligible for the program, the benefits equal 55 percent of the parent's average weekly insurable wage. For low-income families, the rate of benefits can increase to up to 80 percent.
Paid parental leave can have significant positive effects on the health not just on the mother but the child as well. According to Scientific American, paid leave isn't just a convenience - it's crucial for baby's brain development. According to Science Daily, babies exposed to stimulation during this period of time receive a brain boost and the maturation is enormous in scope. A newborn's brain grows at a rapid pace in those early weeks of life with synapses multiplying. Research shows their brains form up to a thousand new connections per second.
But, what exactly does this reveal? Mommy and baby attachment is a powerful predictor of a child's social and emotional growth - it's modern neuroscience. A mother's well-being is key to ensuring healthy outcomes for herself as well as the baby. Quality maternity leave is a fundamental piece of women's mental health. According to the Seleni Institute research now reveals that as the length of leave increases, infant mortality rates decline. With 10 weeks of maternity leave, infant mortality rates drop between 1 and 2 percent, and 30 weeks of leave produces a dramatic 7 to 9 percent reduction in infant mortality. With astounding numbers such as these, how could the Canadian model for leave ever be questioned?
NEXT: SIMPLE TIPS TO TRANSITION A PREMATURE BABY FROM THE NICU TO HOME
New Jersey Firefighters Deliver Baby For Woman In Labor At Her Home