Michigan Police are trying to apologize to mom after they ignored her phone call to help save her baby that was left in a hot car.
On Saturday, Lacey Guyton, 25, left her grandmother's home located in Waterford, Michigan. Guyton put her two-month-old daughter, Raina, in her car seat and closed the door. As she was walking around the car to get into the driver seat all of the doors locked.  Her keys were inside the car with her daughter. Guyton immediately tried to do everything she could to get into the car, according to ABC News. Guyton even tried to break the window by grabbing a piece of Asphalt and smashing it into the glass. She realized that she wasn't strong enough and screamed at her grandmother to call 9-1-1.
[caption id="" align="alignnone" width="992"]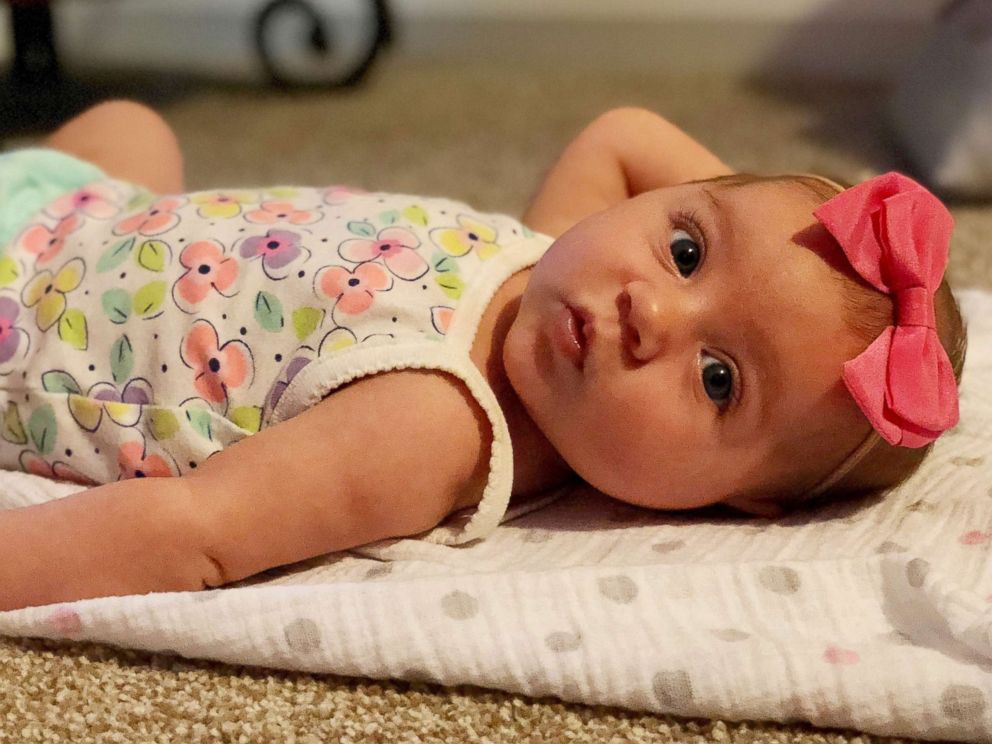 Via Lacey Guyton[/caption]
SEE ALSO: 15 Hot Car Deaths That Parents Need To Know About To Avoid It Happening
The dispatcher told the grandmother that the police will not unlock car doors nor do they break windows. The dispatcher then told the grandmother that she should try calling a tow company instead. The 9-1-1 dispatcher insisted that they couldn't help while Raina was crying and she was overheating in the locked car.
Guyton took the phone and pleaded with the dispatcher asking if they could send the fire department. The dispatcher then said, "...the fire department doesn't come out for that."  Guyton slammed the phone down and went back to trying to break into her car. She grabbed a window breaker and tried to smash the window, but it didn't budge. Raina stopped crying and her eyes began to shutter. Guyton told ABC News, "I didn't know if she's dying right now or just going to sleep." Guyton was absolutely terrified. She finally cracked the back windshield after two blows with the window breaker and she was able to grab her daughter. The temperature made it up to 85 degrees outside which means that it was probably over 100 degrees in the car, according to HeatKills.Org.
Waterford Police Chief, Scott Underwood, tried to apologize to Guyton since the event. He told ABC News,  "while it is true we do not normally respond when people lock their keys in their vehicle and we do offer to contact a wrecker service for them, this is a completely different situation. We should have responded in this case and we should respond in any similar case when there is a concern for the health, safety or welfare of any person, especially a young child."
The dispatcher has been back to work since the incident. However, she was required to undergo disciplinary actions (that were not specified) as well as additional training. The dispatcher did not make any statement.
This incident should be a lesson to many. We are so glad that baby Raina remained unharmed! Parents are advised to always check their car before leaving, and to open up the driver's door before closing the child's door.
ALSO READ: July Is Typically The Deadliest Month For Kids Left In Hot Cars
'Good Bones' Star Mina Starsiak Reveals She's Doing IVF With Only 1 Viable Egg