This "Baby on Board" Program affords new mothers the opportunity to bring their new babies to work with them. The program gives moms the chance to work and still focus on their newborn.
When career-minded women get pregnant they have a tough decision to make. They have to choose between staying at home with their baby, or leaving their child with a babysitter and going back to work. They have to make plans to pump, or change to formula and they also have to worry about the newborn being away from them.
SEE MORE: 15 Things Mom Can Do To Make The Baby Sleep Longer (And 5 Doctors Don't Recommend)
Employees at the Pasco County Health Department decided not to force mothers to make the choice between leaving their newborn and continuing their career. The company has chosen to allow their breastfeeding moms to bring their new babies to work.
[caption id="" align="alignnone" width="450"]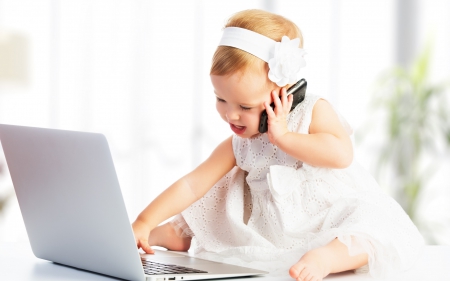 Via abstract.desktopnexus.com[/caption]
The Health Department wanted to encourage mothers to not only breastfeed their children but to also be able to bond with their little ones as long as they could. The moms are allowed to bring their breastfed infants to work until they are six months old. Those who are part of the program are very grateful to work at a place that is so flexible and accommodating to motherhood.  "I don't have to pump because I'm not away from him," says employee Janet Ortiz. "I just put him on and am able to meet his needs on demand. To be able to work and provide for my family and take care of him has been amazing." It has been a very positive program.
SEE THIS:  The AAP Updated Their Car Seat Regulations, Here's What You Need To Know
The program is constantly under surveillance to make sure that the workplace doesn't just turn into a daycare. The Department is still an office and the supervisors want to still make sure that the mothers are meeting their quotas, even with their little ones in tow. Each week the moms have to meet with their supervisor to make sure that they are accomplishing the tasks that they expected to complete. Mike Napier, the mastermind behind the program, said that the program started in January and it has become wildly successful. Napier hopes that the program will catch on in the other departments, and we could not agree more. Women shouldn't have to choose between a career and their newborns!
Playing With Boxes Is Important For A Baby's Development, Experts Say