Bringing a baby home is the start of a new chapter in life. There are lots of new chores, responsibilities and less sleep. It's true when they say you have to take care of yourself first, otherwise, you can't take care of others but how often do new mommies take the extra time to take care for themselves?
All the jokes about not showering and still wearing your pajamas have to come from somewhere, right? A nice, warm shower will make you feel ten times better than you originally felt. Even if it's only a couple minutes, clean hair and skin will just make you feel better. Nap times are good for quick showers, tossing dinner in the crockpot (if you don't have a slow cooker, it's a great investment- you toss food in and can forget about it until it's dinner time) or doing quick and quiet chores like sweeping, dusting or dishes. Taking time for yourself- meditating or praying, exercising or giving yourself a mini facial are all quiet things you can do while the baby is napping to pamper yourself and don't forget to splurge on yourself once in a while- guilt free.
Finding time to do a basic clean over your house–make sure floors are either swept, mopped or vacuumed daily. If you do it enough around your baby, by the time the baby is a toddler, they may try to help you with those chores.
Cleaning and showering may seem like they're simple or even obvious, but both make you feel better. Cleaning your home and maintaining it lowers your risk of infestations–mice, rats, roaches, other bugs– all love food left in the open and messy kitchens. They are drawn to food and all can pose health risks to you and baby, so maintaining a basic cleaning ritual lowers your risk of infestations. Keeping a clean house also reduces allergens in the air.
[caption id="" align="alignnone" width="653"]
Via maxriesgo/Shutterstock[/caption]
READ MORE: 10 Ways New Moms Can Survive Without Sleep (And 10 Doctors Don't Recommend)
Finding time to meditate, exercise, pray or strapping baby on your chest (or in the stroller) and going for a walk are great mood boosters.
Make a day for yourself. Save up and take yourself on a mini shopping spree for a new outfit or two, get your nails done or get a facial/massage. During regular times, find a good facial cleanser, exfoliant, and mask and give yourself a mini facial at home. Go on Pinterest or some good blogs and find some good DIY facial scrubs and masks.
Take baby out with you and enjoy some nature while baby naps in a sling or stroller. Getting outside helps boost your mood and is extremely good for you in many other ways.
[caption id="" align="alignnone" width="525"]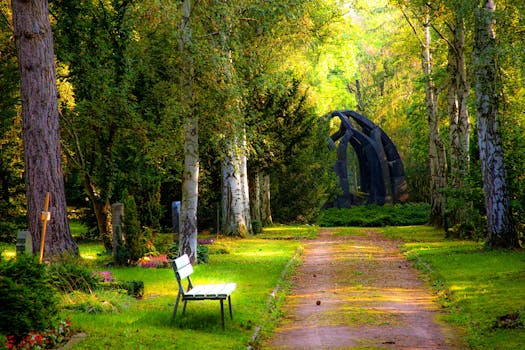 Via Pexels[/caption]
Finding the time to do small things for yourself is essential to keeping sane during the first few months/years of being a mom. Try to find short times every day to just take a second out for yourself.
READ MORE: Creating A Relaxing Environment For Birth Is Completely Doable
10 Nursery Essentials To Put In Place Before Baby Arrives