A new study has confirmed that there is no association between the Tdap vaccine for pregnant women and their babies later developing autism.
The study came from the Kaiser Permanente Southern California hospitals and was published in the journal Pediatrics. Researchers performed an exhaustive, multi-year analysis of over 80,000 mother and child pairs given the Tdap vaccine between January 1st, 2011, and December 31st, 2014.
Of the 81,993 children that were born in the associated hospitals, researchers found that 1.8% of the non-vaccinated group developed autism. Of the mothers that were vaccinated, only 1.5% of children later developed autism.
[caption id="" align="alignnone" width="800"]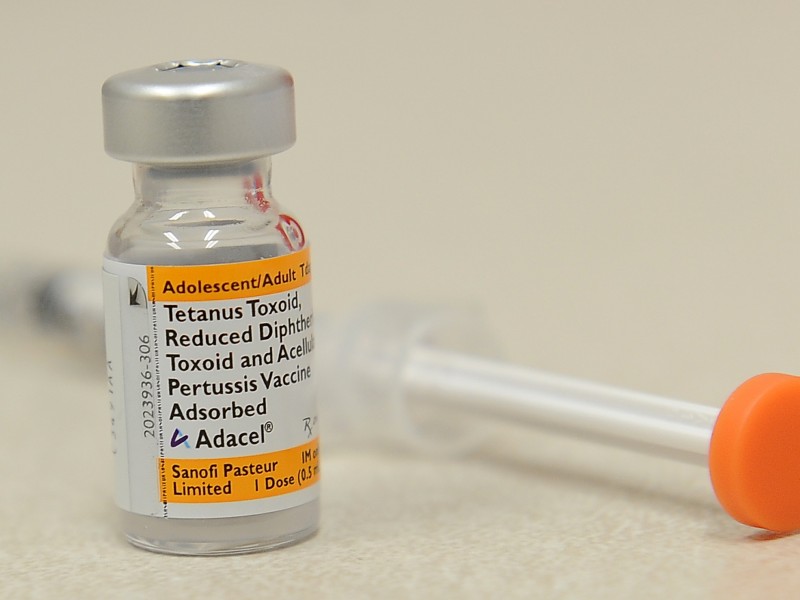 Via Patch.com[/caption]
RELATED: FANS BOYCOTT KAT VON D PRODUCTS AFTER LEARNING ABOUT HER VACCINE BELIEFS
That's right: the group that received the Tdap vaccine actually saw reduced rates of autism development compared to the group of children that came from mothers who were not vaccinated. 
Tdap stands for tetanus, diphtheria, and pertussis. Any of them can be life-threatening for a baby, but it's the last one you've probably heard the most about. Pertussis bacteria can cause an infection called "whooping cough", so named because the cough can become so severe it leaves even full-grown adults gasping for breath between coughing fits.
In children, it can cause vomiting, exhaustion, and even break ribs. In babies under the age of one, they simply stop breathing and strangle themselves to death.
The CDC, American College of Obstetricians and American College of Nurse-Midwives all recommend that pregnant women should get the Tdap vaccine in their third trimester. This vaccine is designed to protect babies from whooping cough for their first two months. After that, infants should be taken to see the doctor for their first round of post-birth Tdap vaccines. A second round will be needed at 4 months of age, and after that, the baby should be out of the woods until they grow into full-fledged children.
There are plenty of other diseases out there, so follow your doctor's instructions and heed their advice when it comes to vaccines and other treatments that may be beneficial for pregnant women. Studies have shown that many vaccines are completely safe and way better than the alternative.
But of course, speak with your doctor to determine the best course of action for yourself and your baby when it comes to vaccines while pregnant and beyond. 
NEXT: THE GREATER GOOD DOCUMENTARY - 14 MYTHS ABOUT VACCINES DEBUNKED
When Is RSV Season & Why Is It So Dangerous For Babies?